GET Stock

Quotes


Mostofa Sarwar Farooki Calls Doob His First Attempt To An Intense But Gentle Family Piece
In an exclusive chat with News18.com, Farooki speaks about what it means to criticize religious beliefs in Bangladesh, and the fact that Doob isn't a biopic of Humayun Ahmed.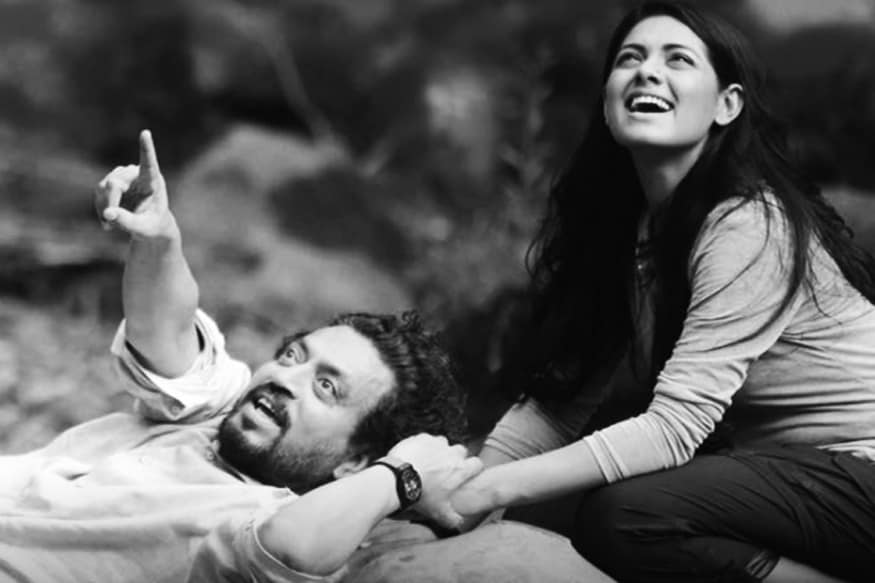 Image: Mostofa Sarwar Farooki's Facebook account
Acclaimed filmmaker Mostofa Sarwar Farooki's film
Doob: No Bed Of Roses
, which made headlines after it was banned by the Bangladesh Censor Board will now fortunately be issued a censor certificate by the Bangladesh Censor Board. The India-Bangladesh co-production drama film which has been written and directed by Farooki, features Nusrat Imrose Tisha, Rokeya Prachy and Parno Mittra in key roles, and revolves around two people from different families who fall for each other after the head of one of the families passes away. In an exclusive chat with News18.com, Farooki speaks about what it means to criticize religious beliefs in Bangladesh, and the fact that
Doob
isn't a biopic of Humayun Ahmed.
Does the fact that you are referred to as one of the prominent figures to bring modernism/realism in Bangladeshi cinema add extra pressure on you as a filmmaker? You have to be extra cautious and more responsible?
Well, I would be honest, I feel elated to hear good things about me. But I don't think it has any impact on how I think. We make films just because we can't do without making them. And we make films the way our subconscious guides us. I don't think anything, success or failure or praises or criticisms, influence the course of my future action.
Your third feature Television mocked religious tenets even though in a humorous way. Was it done intentionally to put out a larger social message?
Television
deals with a sensitive subject. It makes strong critics on some people's belief system. To make this kind of critic, satire is a good tool. But Television is not entirely a satirical piece, I think. We may call it a mixed genre as in the later part it slowly takes an emotional shape. I unintentionally did this because probably the film is inspired from my argument with my parents over the issue. When I was writing the character, I was seeing my dad in the role. It helped me keep the balance, to try and understand reason behind the protagonist's inability to come to terms with new reality. That's why many people cried for the man in the last scene. I think this balance was important. It made the film look empathetic while making a strong critic that calls for a correction. In my childhood, my mom used to tell me "even if you want to make a strong criticism of someone, please make sure you don't lose love and respect for the individual. I believe this helps me in developing a character, in seeing them as human with both bright and dark sides.
Is it difficult or almost impossible to criticize religious beliefs in Bangladesh?
Not really.
Television
was a big example and people loved it. Even many religious leaders watched the film and cried in sympathy. I again say, artists need to portray characters with empathy. If you can do it, you can deal with any subject.
Would it be correct to say that your projects find inspiration from your childhood spent in Dhaka?
Yes, heavily. I think my personality and my way of telling stories, both are heavily indebted to my upbringing in Nakhalpara. It's middle class neighborhood in Dhaka. A great mine of stories.
Your film Doob was banned by Bangladesh's Ministry of Information. What do you think was the reason?
Thankfully, the film is cleared now. It has just been cleared a couple of days. I am not going to go into details but I want to thank censor board for being understanding, for not confusing fiction with facts.
Your film is being referred to as a biopic of Humayun Ahmed...
I have clearly said it's not a biopic. We haven't tried making a biopic and we haven't claimed it either. Having said that, the film might take influence from real lives. You can't make any story that won't have any resemblance to anyone's life. Stories are our foods for souls and we are the recipes of stories.
Why did you rope in Irrfan Khan as the lead and co-producer for the film?
First of all, I roped him in the lead role as I was seeing his eyes when I was writing the script. It wasn't easy though as he is too busy and I had no contact with him. Thanks to a filmmaker friend Anup Singh, I got in touch with him and worked. He is such an unpretentious actor, a true gem of world cinema. As for co-producing, he was kind enough and offered to be on board to help the project through.
Indian filmmakers are often irked by Censor Board's directive, what according to you should be changed in Bangladesh Film Censor Board and the information ministry?
Censorship is in general a problem for filmmakers worldwide. I think the states are taking artworks too seriously. We need to tell them, brothers and sisters, we don't change your political fate. It's your deeds that change your fate.
How different is Doob from Television, Third Person Singular and Ant Story?
If you follow my works, you will see, I always fail to follow the old path. Yes in all my films, you might see my signature, my way of thinking but you will also notice distinctive differences in styles. Doob is my first attempt to an intense but gentle family piece. I consider the film like Mount Fuji in winter. You look at it and it's so peaceful outside with snow all over it. But you think of what it's carrying within- a raging volcano.
Also Watch
Read full article