Mukkabaaz: Anurag Kashyap Is Back In His True Form With This Gripping Tale
Planning to watch Mukkabaaz this weekend? Read our review first.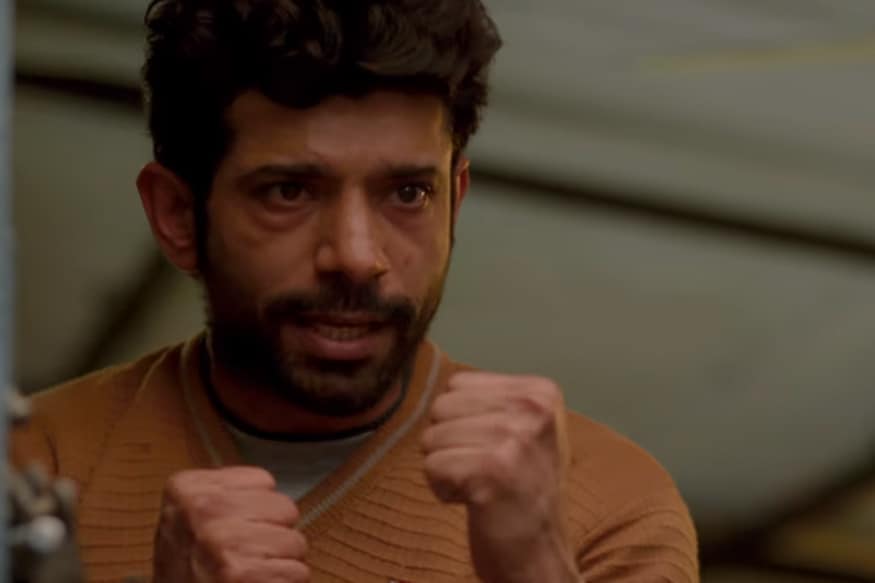 Vineet Kumar Singh in a still from 'Mukkabaaz' trailer. (YouTube)
Director: Anurag Kashyap
Cast: Vineet Kumar Singh, Zoya Hussain, Jimmy Shergill and Ravi Kishan
When Anurag Kashyap came up with a starry cast in Bombay Velvet, he failed drastically. Not only did he disappoint his loyal fan base but also let down the expectations of several cinegoers who were anticipating the 2015 crime thriller to be an out-of-the-box movie. Once again, he was unable to connect effectively with his audience in Nawazuddin Siddiqui-starrer Raman Raghav 2.0. Post the movie, a lot of people began discussing if Kashyap had lost his charm. Perhaps, it's his frustration of receiving damning reviews and facing the two back-to-back box office duds that pushed him to make a film like Mukkabaaz and wow, it was worth it!
A sports drama was never more fun, and it's probably because the film reflects on certain commonly held attitudes and beliefs of society, while at the same time maintaining sight of its central theme.
An uneducated lower caste guy Shravan Kumar Singh (played by Vineet Singh) from Bareilly aspires to be a professional boxer. But that's just not possible without Bhagwandas Mishra's (Jimmy Shergill) permission. Bhagwandas, a former boxer, is the boxing committee head, who looks after the selection process of the state tournaments. All seems well between Shravan and Bhagwandas, until the latter's niece, Sunaina (Zoya Hussain) comes into the picture. Born mute, Sunaina is intelligent and doesn't want to do daily household chores like her mother. She has big dreams in life and wants to study in a reputed college.
Shravan falls in love with Sunaina at first sight. But is it that easy to marry the niece of Bareilly's biggest 'Dada'? What about Shravan's dreams of becoming a boxer? So does he give up on his dreams? What does happen when Bhagwandas get to know about Shravan's feelings?
From showing how badly India needs to move ahead to a caste-free nation, to uncovering the dark reality of its government departments, Kashyap's film is one tight slap on the faces of those politicians and bureaucrats who simply watch innocent people suffer and struggle. But thank god we have people like Shravan who knows how to give it back and fight for his rights.
At a time when Indian audience has been served mainstream love stories featuring chocolaty boys, Vineet comes across as a breath of fresh air in this unusual romantic sports drama. His Shravan is fearless, unapologetic and madly in love and the way Vineet slides into his character is so effortless and commendable. You just can't take your eyes off this boy. His charm as Shravan is so good that it should not be missed.
Zoya's Sunaina is subtle and to the point. Even though she doesn't have any lines in the film she gives a stunning performance, thereby proving good acting doesn't always need dialogues.
Jimmy Shergill's Bhagwandas is believable most of the time. However, there are a few scenes where Vineet takes the cake away from Shergill as his character doesn't have anything new to offer. So, it's not great but not too bad at the same time.
There's one more actor who really deserves a mention-- Ravi Kishan. Ravi plays the role of a Dalit boxing coach, Sanjay Kumar, who can't compromise on his principles. Every time his character appears on screen, it fills you with inspiration from every corner.
Though the film never gets out of track for once, thanks to its watertight script, the only thing which may affect its box-office revenue is its length. Nevertheless, Mukkaabaaz starts the new year with a bang! By the way, Bareilly never looked this real in films and the way Rajeev Ravi and his co-cinematographers have experimented with the toning to pull off an old-time look to the movie is splendid.
So, if you were dreaming of Kashyap's return to his early form, let me tell you, he is BACK!
Ratings: 4/5
Get the best of News18 delivered to your inbox - subscribe to News18 Daybreak. Follow News18.com on Twitter, Instagram, Facebook, TikTok and on YouTube, and stay in the know with what's happening in the world around you – in real time.
Read full article