Naga Chaitanya, Samantha Ruth Prabhu's Goa Wedding To Be an Intimate Affair
Here's all you need to know about Naga Chaitanya, Samantha Ruth Prabhu's destination wedding which will be held in Goa.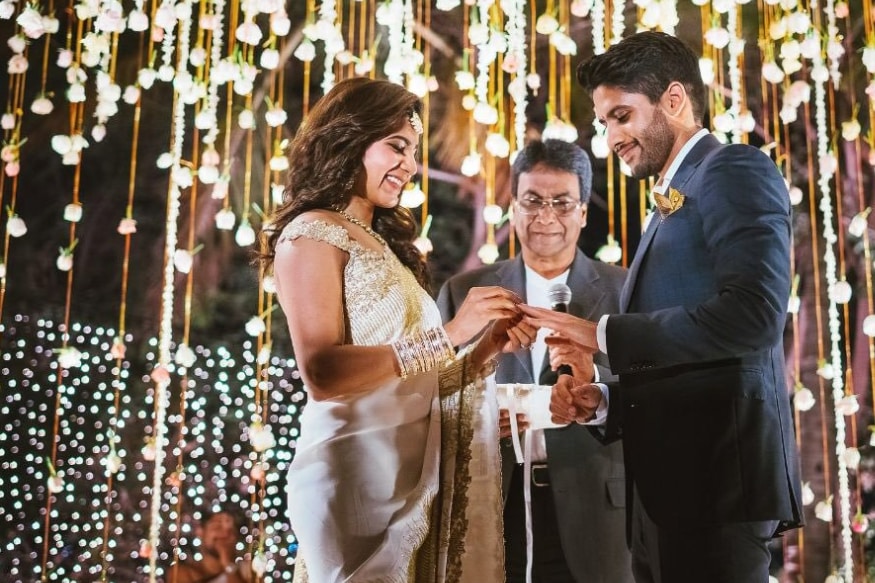 Image: Twitter/ Samantha Rath Prabhu
Samantha Ruth Prabhu and Naga Chaitanya are all set to tie the knot in Goa this Friday and the celebrations are expected to last the entire weekend.
The much-in-love couple of Tollywood is ready to take their journey ahead with their destination wedding in Goa which will reportedly be a limited affair.
According to a report in TOI, the wedding guest list includes around 150 people including coupele's very close friends and family members. However, post-wedding, the family will also host a grand reception at the family convention centre owned by Akkinenis in Hyderabad. The bride-to-be has been quite regular on social media and has been sharing some adorable moments on several social media platforms. Like this post, which talks about Ye Maaya Chesavi, Sam and Chay's first Telugu film together wherein the couple met for the first time on its sets.
A post shared by Samantha Ruth Prabhu (@samantharuthprabhuoffl) on
Samantha also shared a lovely photograph of herself and captioned it with Chaitanya's name, "Was a Sunday well spent #chaylove"
Some other photos are also doing the rounds of social media wherein Samantha seems to be enjoying the "bride vibes" while Naga Chaitanya gazes at his beautiful mate.
A post shared by Chaitanya Akkineni (@chaitanya_akkineni) on
At a recent event Chaitanya shared, "Wherever I go, I'm asked about my marriage. Honestly, there's no pressure anymore because everybody knows. I believe this phase… where people constantly want to know about my marriage…it won't last long. Nobody is going to ask me this question next year."
Meanwhile, Chaitanya's father superstar Nagarjuna has also expressed his content over Samantha and Chaitanya's relationship. Nagarjuna had also stated recently that Chaitanya and Samantha are taking care of their wedding preparations and he's only signing cheques on their behalf.
Get the best of News18 delivered to your inbox - subscribe to News18 Daybreak. Follow News18.com on Twitter, Instagram, Facebook, Telegram, TikTok and on YouTube, and stay in the know with what's happening in the world around you – in real time.
Read full article