GET Stock

Quotes


Natalie Portman Explains Her Absence From Israeli Award; Says Not Boycotting the Country But Benjamin Netanyahu
The Academy winner explained her decision not to accept in person the $2 million prize, known as the "Jewish Nobel," after a day of speculation in the media that she was turning down the prize because she was joining the movement to boycott, divest from and sanction Israel.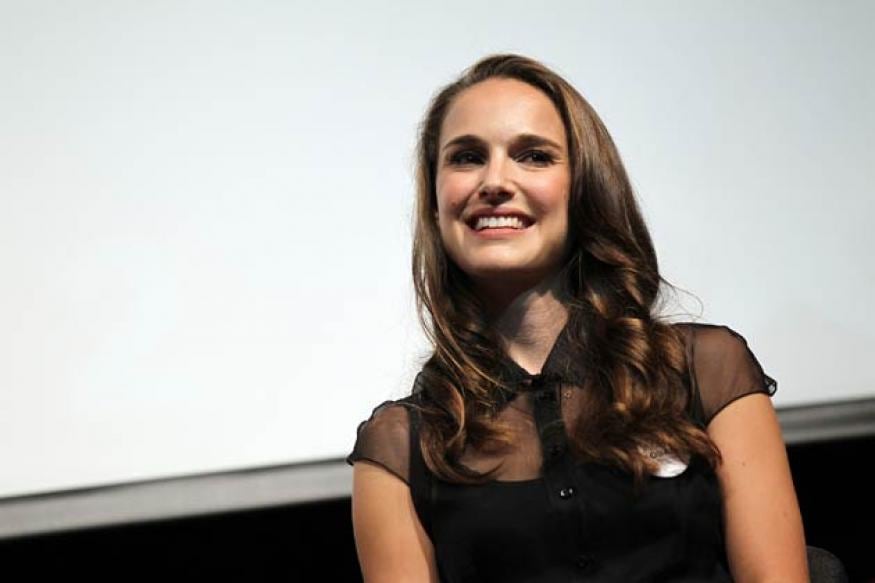 A file photo of Natalie Portman. Reuters pictures
After facing a backlash from the Isreali government over canceling her attendance in Isreal's prestigious The Genesis Prize, Natalie Portman clarified her decision on her Instagram. The Academy winner explained that her decision of not accepting in person the $2 million prize, known as the "Jewish Nobel," after a day of speculation in the media that she was turning down the prize because she was joining the movement to boycott, divest from and sanction Israel. The prize foundation had announced Portman's decision not to attend the ceremony on social media.
"Israelis lament Natalie Portman dropping out of Genesis Prize"https://t.co/uDPzoNvE3b

— The Genesis Prize (@TheGenesisPrize) April 20, 2018
She post read, "I chose not to attend because I did not want to appear as endorsing Benjamin Netanyahu, who was to be giving a speech at the ceremony,"
"Like many Israelis and Jews around the world, I can be critical of the leadership in Israel without wanting to boycott the entire nation," she said. "I treasure my Israeli friends and family, Israeli food, books, art, cinema, and dance. Israel has created exactly 70 years ago as a haven for refugees from the Holocaust. But the mistreatment of those suffering from today's atrocities is simply not in line with my Jewish values. Because I care about Israel, I must stand up against violence, corruption, inequality, and abuse of power.", she further added.
Credit: @
Natalie Portman
Israel has drawn international criticism for its response to Palestinian protests on the Gaza-Israel border during the last three weeks, in which its troops have killed 35 Palestinians and have wounded hundreds.
Government ministers said Portman appeared to have been manipulated by the Palestinian-led international campaign to boycott Israel.
The foundation that awards the Genesis Prize quoted a representative for Portman as saying: "Recent events in Israel have been extremely distressing to her and she does not feel comfortable participating in any public events in Israel."
The statement on its website gave no further details of her reasons. Portman's publicist in Los Angeles did not immediately respond to an email seeking further information.
The foundation said it admired Portman's "humanity, and respects her right to publicly disagree with the policies of the government of Israel.
"However, we are very saddened that she has decided not to attend the Genesis Prize Ceremony in Jerusalem for political reasons. We fear that Ms. Portman's decision will cause our philanthropic initiative to be politicised."
Israel's culture minister , Miri Regev, said Portman was supporting the Boycott, Divestment and Sanctions (BDS) movement which aims to isolate Israel over its treatment of Palestinians.
"I was sorry to hear that Natalie Portman fell like a ripe fruit into the hands of supporters of the BDS," Regev said.
Minister of Strategic Affairs Gilad Erdan expressed disappointment at Portman's cancellation, and his office issued a statement saying she had been "duped by Hamas propaganda".
In a letter to the actress, the ministry said: "Sadly, it seems that you have been influenced by the campaign of media misinformation and lies regarding Gaza orchestrated by the Hamas terrorist group."
Hamas, the Islamist militant group that controls Gaza, denies Israel's claims that it is using the protests as cover to launch attacks on the border and on Israeli troops.
Erdan invited Portman to Israel to tour the Gaza border and to meet Israeli families there, saying the media had "distorted the truth and portrayed the recent riots on the Israel-Gaza border as peaceful demonstrations, and Israel's response as disproportionate."
The daily protests, dubbed "The Great March of Return", began on March 30 along the Israel-Gaza frontier, reviving a longstanding demand for the right of return of Palestinian refugees to towns and villages from which their families fled or were driven out when the state of Israel was created.
Israel has stationed sharpshooters to stop attempts by Palestinians to breach the 40-km (25-mile) border or sabotage the security fence. Troops shot and killed four Palestinians on Friday.
Erdan said the Israeli military response was "proportionate, careful, and in line with international law", adding: "the great majority of those killed by Israeli fire have been members of Hamas and other terrorist groups."
The Genesis Prize has been awarded since 2014 to individuals for excellence in their professional fields and "who inspire others through their dedication to the Jewish community and Jewish values".
Previous winners have included former New York Mayor Michael Bloomberg, sculptor Anish Kapoor, violinist Itzhak Perlman and Hollywood actor Michael Douglas, all of whom donated their prize money to charitable causes.
Portman was born in Jerusalem and moved to the United States at age three. She won the Best Actress Oscar in 2010 for her role in
Black Swan
.
(With Inputs from Reuters)
| Edited by: ---
Read full article