Nawazuddin Siddiqui Opens Up About His Relationships: I Was a Rascal Who Cared Only For Himself
An Ordinary Life: A Memoir chronicles the life and times of Bollywood actor Nawazuddin Siddiqui.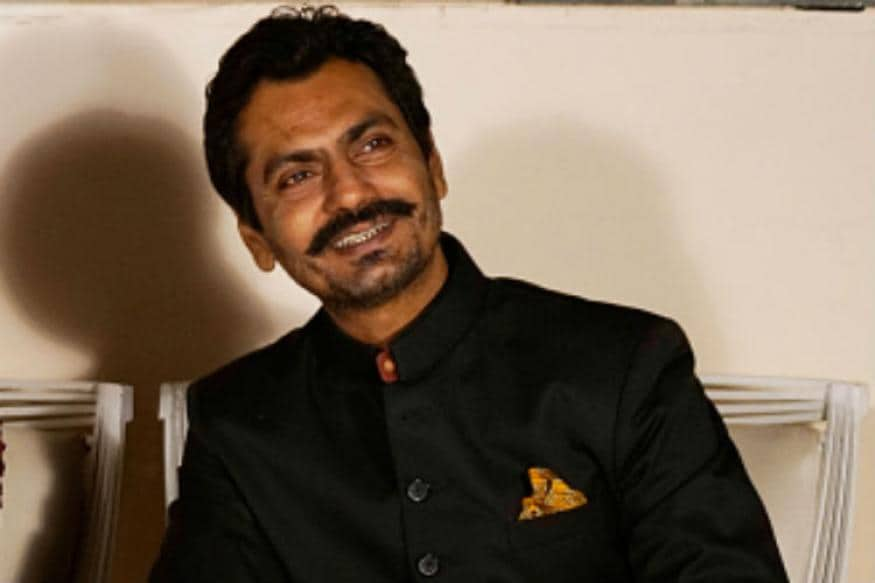 Image: Yogen Shah
Bollywood actor Nawazuddin Siddiqui, who has impressed the audience and critics alike with his performances, is all set to unveil his autobiography, An Ordinary Life: A Memoir. The book which chronicles the life and times of Siddiqui is expected to hit the stands on October 25. It's probably the first time that the actor has opened up about his personal life in such lengths and details. The actor, who has often made headlines for his work, is now making headlines for his scandalous confessions.
While in one excerpt, he opens up about his affair with Miss Lovely co-actor Niharika Singh, in another, he recalls his first-ever romantic relationship.
'I was a rascal who cared only for himself'
Niharika was an intelligent girl. Being an actor herself meant that she knew and understood my struggle for work... She would call me in frequent spurts throughout the day demanding to know of my whereabouts... [Then] The regularity of the questions felt like being nagged non-stop... There was another piece to this puzzle. Like all girls, Niharika obviously expected some of the sweet conversations that lovers have, to take place between us. But I was quite a selfish b*****d. I had a plain aim: go to her house, make out and leave. I could not talk lovey-dovey too much. It finally struck her that I was a rascal who cared only for himself. (Actually, all the girls I have ever been with have had this same complaint about me. I would only come to them for my own needs. Otherwise, I might not even take their calls.) When I went to her place next, she was wearing a silk robe. I ran my hand over its coolness around her waist, grabbing her but she pushed me away. 'No, Nawaz!' she said. 'I won't meet you again. This is enough.' I pleaded, I cried, I apologized. But she remained adamant. She had had enough. So that was that, we broke up cutting off all contact. Two months later, another girl came into my life in a most mysterious way. I did not know then that years later, I would marry her."
'(My first relation] was like rain after a spell of drought'
I was performing in a play in Mumbai which was when I finally had my first romantic relationship. Incidentally, she too happened to be an NSD graduate, though we had never met there. It was very sweet, like rain is after a very long spell of drought. Sunita had fallen madly in love with me. Every day, she would come over, hang out at my house in Mira Road and scrawl our names in tiny font all over the wall... Then she went off on a holiday to her hometown in the hills to see her folks. When she returned, Sunita would not take any of my calls. And when she did at last, I was flabbergasted. After such a deep, passionate love, she simply said, 'Nawaz, you focus on your career. And I will focus on my career.' She cut off all contact after that and I plunged into another deep, deep depression. I took a bucket of fresh white paint and began to replace her artwork on my walls with the blank canvas that they were before...
Living in Mira Road meant that the local train was our lifeline. We were at the station almost all the time. Soon after her call, one day I was at the station and stood there staring at the tracks. A train was coming, screaming its arrival with a lusty horn. It would be simple and instant. Should I jump onto the tracks and end it all? End this struggle, end this life? I had nothing. No love, no work, no money. But some being woke up in me and gave me a metaphorical slap. 'You know this is not your department,' the voice in my head said. 'Then why? Why did you go that way? Why!' it screamed at me.
The train sped away, screaming pompously, cutting through the air... I decided that I would never again be emotional in any relationship... Never again did I allow myself to be vulnerable like that again, not even with my wife... Yet it was important to analyse what had happened... [Sunita must have been advised] she should probably date someone successful, not a struggling, desperate actor who was out of work. Today, Sunita tells everybody that she was once together with me in a very serious relationship. Incredible, isn't it?</em>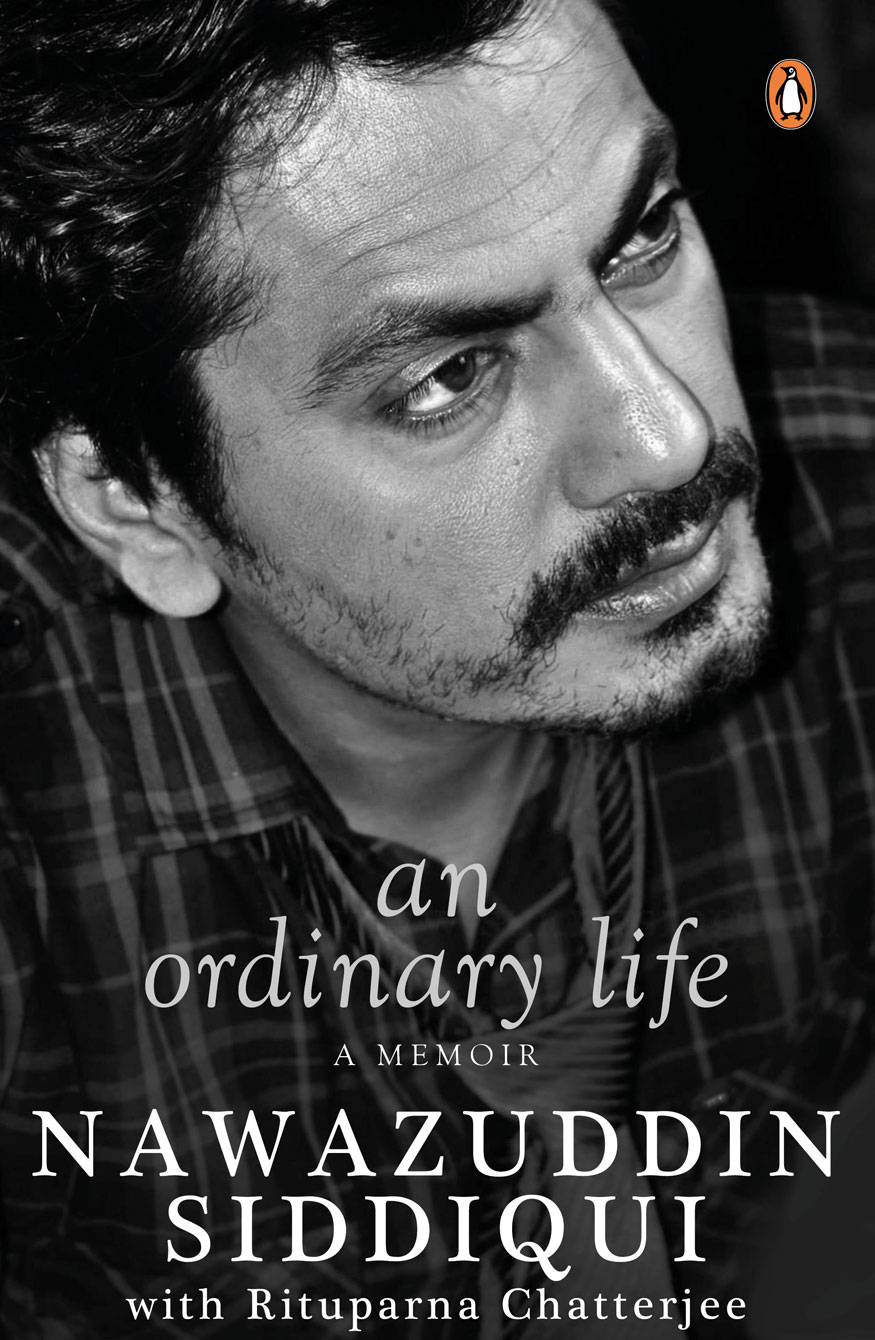 In yet another part, Siddiqui shares details about his love affair with Anjali and how the two continued to fight with each other on trivial issues. He also mentions that even though he loved her, he still thought she's too risky to get married.
Anjali and I continued to live together. We were madly in love but it was a tumultuous relationship, the course of which changed randomly, driven by fury. Her love was deep, her temper short. We quarreled every few days or she would get upset. And ever so often she would pack her bag and storm out in a fit of anger, to stay with a friend at Lokhandwala. Sometimes I would follow her, plead for forgiveness and cajole her to return home. This became a sort of a ritual, like a cassette tape annoyingly put on repeat. Although I loved her very much, I thought she might be too risky to get married to. So I decided to not get married at all. The saga of love and running around in circles continued for something like a year and a half. Then came a time when she did not return for a very, very long time. I forget the exact length of time. I was rather fed up of running around like this repeatedly Even though my heart pined for her, I did not go to get her. The prolonged period turned into a silent break-up. I think nowadays they call it 'ghosting'. The loneliness was getting to me now.
Ammi picked a lovely girl called Sheeba who hailed from Haldwani, which is near Nainital. I got married a few months before the shoot of Patang. Ahead of Haldwani, lie Bijnor, Najibabad, etc.; most of Sheeba's family had settled in Haldwani and around it. Anjali had disappeared for almost a year; there had been no word from her at all.
I got married and went to shoot Patang in Ahmedabad, tagging Sheeba along. We lived together for nearly two months. The crew of Patang knows her well. Then she went home and I went on to shoot my next film. Sheeba was a wonderful girl with a heart of gold but her brother was very intrusive. He interfered in our marriage constantly.
Before I had set off for the court, Ammi too had advised me on similar lines. 'If you feel there is even a teeny bit, even a drop of love left between the two of you, suleh kar lena (go for a compromise). Tell the judge then that you have made a compromise and you two want to live together.' Her voice rang in my ears, her advice swirled in my head in a loop. I tried to make eye contact with the woman who was still my wife, but might not be within a matter of minutes. Her eyes were often lowered or gazing elsewhere. Perhaps it was a mismatch of moments. I tried again and again and again, my desperate, apologetic eyes seeking hers, but I just could not get her to look at me. (I got plenty of eye contact from her brother though.)
Our hearing began. the judge called Sheeba and asked her, 'What do you want?' She replied, as if with a sense of urgency, 'I want a divorce. These guys have tortured us.' My heart sank on the spot. My lawyer, to whom I had communicated ammi's wishes as my own which indeed they were, whispered in my ears what I already knew, 'They have asked for divorce. There is nothing we can do now. I'm sorry, Nawaz.'
Anjali and I began to meet again and soon after, we got back together. She would arrive very upbeat, with a confidence that my house was her own. She treated the tiny space—which then was still the one-room flat in Malad—as if it was her own. It was lovely. Her presence soothed me. But something was different. This time, she demanded marriage right away. She insisted upon it continuously. I was afraid: what if she repeated her ways of leaving in bouts of anger? she persisted, trying to assure me that she would not. In Budhana, we, especially the elders, believe that any spoilt child—a spoilt youngster actually— is bound to mend his or her ways once she or he gets married.
During the ceremony, the mullah told Anjali that she would need a muslim name for the nikah, while her Hindu name would be in brackets. 'Zainab,' Anjali said instantly. 'You can keep my name Zainab.' I was completely shocked and looked at her wide-eyed in silent bewilderment. How did she come up with a random name like that on the spot? Your name is your identity. How could you change it just like that?
Approximately three years after our wedding, Anjali decided to rename herself."
Get the best of News18 delivered to your inbox - subscribe to News18 Daybreak. Follow News18.com on Twitter, Instagram, Facebook, TikTok and on YouTube, and stay in the know with what's happening in the world around you – in real time.
Subscribe to Moneycontrol Pro and gain access to curated markets data, trading recommendations, equity analysis, investment ideas, insights from market gurus and much more. Get Moneycontrol PRO for 1 year at price of 3 months. Use code FREEDOM.
| Edited by: Kriti Tulsiani
Read full article