GET Stock

Quotes


'Neerja' tweet review: The film makes for a compelling watch; a story that everyone needs to know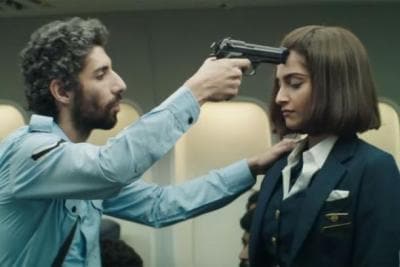 Director Ram Madhvani's much talked about film 'Neerja' releases in theaters today. Featuring Sonam Kapoor in the title role, the film is based on slain flight attendant Neerja Bhanot's life and the infamous highjack that took place on the Pan Am Flight 73 in 1986. The film highlights Bhanot's important role in saving several passengers from fleeing and ultimately dying at the hands of the terrorists.
Celebrity photographer Atul Kasbekar turns producer for the film which also features Shabana Azmi and musician Shekhar Ravjiani. Considering it is based on a real-life incident, the accuracy in narration is important. It would be interesting to see if the makers stick to the factual details throughout the film. Shomini Sen of IBNLive.com was inside the theaters to live tweet the experience of 'Neerja'.
10:25 AM: #Neerja tweet review in a bit. Stay tuned.
10:30 AM: #Neerja features @sonamakapoor as slain air hostess Neerja Bhanot who was killed by terrorists in the high jacked Pan Am flight.
10:46 AM: The love and bond that @sonamakapoor and @AzmiShabana share on screen looks very natural and real. #Neerja
11:05 AM: The makers have been able to maintain the look of the '80's well. #Neerja
11:32 AM: The film's first half is grim and keeps the viewers on the edge of their seat. Compelling performances by all. #Neerja
12:02 PM: The actors who are playing terrorists are so convincing in their parts. Not going overboard even one bit. #Neerja
12:18 PM: To its credit, the narrative of the film is at the right pace. Not a single thing seems unnecessary. #Neerja
12:28 PM: Brilliantly executed. Not a single thing looks far fetched. #Neerja
12:38 PM: #Neerja makes for a compelling watch. It's a story that everyone needs to know.
12:39 PM: This is by far @sonamakapoor's best performance till date. Take a bow! You were splendid. #Neerja
12:42 PM: People at the theatre are applauding. Such is the impact of a good film. #Neerja
12:47 PM: #Neerja can easily be a textbook example on how a biopic/ film based on a real life incident should be made.
12:49 PM: Special word for the screenplay. It's a film where most characters are stationary yet never does the narrative drag. Kudos! #Neerja
12:50 PM: Go watch #Neerja. It's a story everyone should know about.
12:50 PM: Thanks for staying with us throughout the tweet review of #Neerja. More movie updates to follow.
Also Watch
Read full article