Neerja Worked Because of Fantastic Writing: Producer Atul Kasbekar on Winning the National Award
Soon after the National Awards were announced, an ecstatic Atul Kasbekar spoke to News18.com and stated he was still 'in shock'.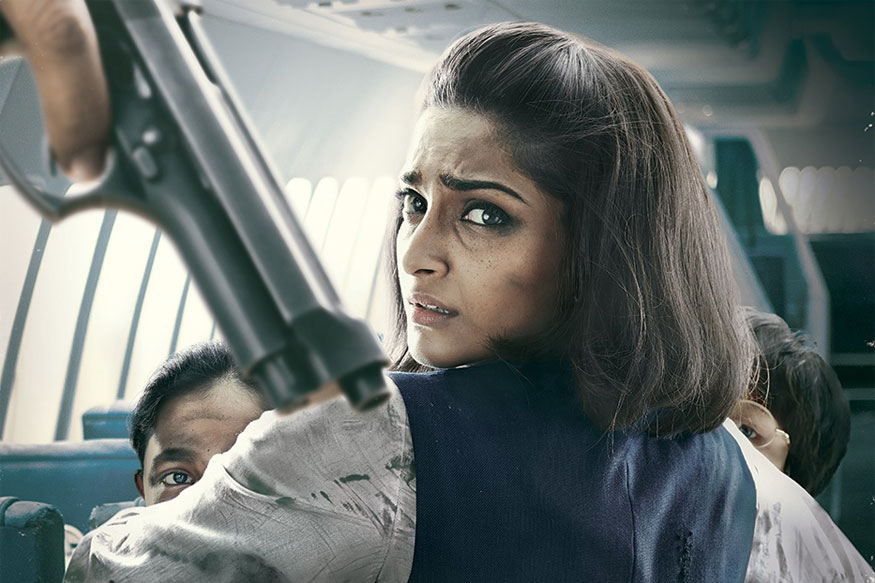 Image: Official poster of the film Neerja
Slain Air Hostess Neerja Bhanot may have been the youngest recipient of the Ashok Chakra but not many people knew about her courage till ace photographer-turned-producer Atul Kasbekar decided to make a film on her life. The film Neerja, starring Sonam Kapoor released in June 2016. Not only did the film do well commercially but also won plaudits from critics alike. At the 64th National Film Awards, the film won the Best Feature Film (Hindi) award and the film's lead actress Sonam Kapoor has won a special jury award.
Soon after the announcements were made, an ecstatic Atul Kasbekar spoke to News18.com and stated he was still 'in shock'. "The feeling is amazing. I mean, we all dream of acknowledgement like this but when it happens, I guess it takes time to sink in. You can't make this up, right?"
The first-time producer feels the film's writing worked in favour of it. "Many people came and told us that it was very realistic and devoid of melodrama. The written work was fantastic and that's why we had the courage to make the film." Written by Saiwyn Quadras and Sanyukta Chawla, the film had a gripping storyline and a powerful screenplay. "On paper a film should look solid. Only then can the film be made properly," Kasbekar added.
The film's leading lady Sonam Kapoor won the special jury award for playing Neerja Bhanot with utmost dedication." She was our only choice for the role. I am absolutely delighted on her win. It is truly well deserved win for Sonam."
Directed by Ram Madhvani, Neerja's narrative was confined inside a make-shift aeroplane- a set specially constructed for the film. A tight screenplay, an impactful storyline and credible performances by the cast made Neerja one of the best films of 2016. Kasbekar said a year before they started filming, they did research on social media to find out how many people knew about Neerja Bhanot." Surprisingly not too many knew of her story. She had won the Ashok Chakra yet not too many people were aware of her courage. So there was a lot of intrigue around the film which worked in our favour."
When asked what ultimately worked for Neerja, Kasbekar said, "Even though it was a sad film, there was an inherent positivity that one would come out with after watching it."
Extending his gratitude to the Bhanot family and all those who supported the film Kasbekar said, "Thanks for having faith a in a first time producer. Whoever we approached for help- all were very forthcoming. Bhanot Family trusted us and I am always going to grateful to them for that."
Get the best of News18 delivered to your inbox - subscribe to News18 Daybreak. Follow News18.com on Twitter, Instagram, Facebook, Telegram, TikTok and on YouTube, and stay in the know with what's happening in the world around you – in real time.
| Edited by: Shomini Sen
Read full article