New 'Doom' Movie In Production, Actress and Rocker Nina Bergman Will Be Starring
Rock singer and actress Nina Bergman has revealed that Universal Pictures is producing a new adaptation of influential video game Doom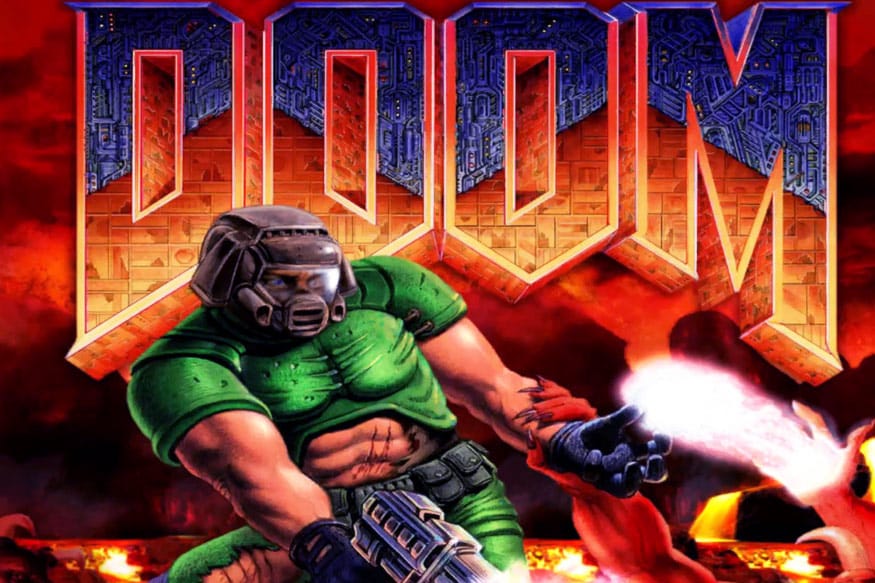 Doom Title Cover.
The first film starred Dwayne "The Rock" Johnson in one of his early movie acting roles. This one looks to have nabbed actress and rock band vocalist Nina Bergman. Rock singer and actress Nina Bergman has revealed that Universal Pictures is producing a new adaptation of influential video game Doom. Released in 1993, Doom helped establish the first-person shooter genre with its blend of cutting-edge graphical techniques, a searing heavy metal soundtrack and boundary-pushing action.
Players took control of a soldier unleashed upon a Martian research facility swarming with the legions of Hell. Three core games in and the franchise rebooted itself in 2016 with another critically acclaimed Doom, successfully recapturing the speed, weight and viscera of the original.
By that time, Dwayne 'The Rock' Johnson was a fixture in the billion dollar Fast and Furious franchise, having earlier used a 2008 adaptation of Doom to help establish his big-screen credentials. And as Johnson was propelling his second video game adaptation, Rampage, north of $280 million at the worldwide box office, rock star Nina Bergman revealed her involvement in a second movie adaptation of the Doom franchise.
"Wow I'm doing the next 'Doom' movie with Universal Pictures!" she wrote in an April 18 Twitter post.
Production will take place in Bulgaria, she detailed; the director appears to be Tony Giglio, a writer on the Death Race franchise and a second unit director on Resident Evil: Afterlife, after a subsequent tweet referred to his now-deleted account.
Even if Bergman had inadvertently announced the film ahead of schedule, Universal confirmed the production's status in an April 20 follow-up with Variety, clarifying that the project is going through its Universal 1440 Entertainment division. That the new Doom should be overseen by 1440 implies that it will be a straight to video affair, and could be shopped to online video-on-demand services as a result.
Nina Bergman's acting profile is not yet as high as Dwayne Johnson's was when he appeared in the 2008 "Doom," having already logged "The Mummy Returns," "The Scorpion King," "Walking Tall" and "Be Cool," after spending over 10 years as a charismatic wrestler for the WWF and WWE sports entertainment group.
Get the best of News18 delivered to your inbox - subscribe to News18 Daybreak. Follow News18.com on Twitter, Instagram, Facebook, Telegram, TikTok and on YouTube, and stay in the know with what's happening in the world around you – in real time.
Read full article