News18 Movie Awards 2017: Nominees For Best Supporting Actress
Take our poll here to vote and choose your favourite supporting actress of 2016.
Last Updated: February 15, 2017, 11:45 IST
Edited by: Shomini Sen
FOLLOW US ON:
From small-budget gems to big Bollywood blockbusters, some of the best films in the recent years hit the theatres in 2016. It was a year that saw a transition of sorts with the cinephiles accepting genuine performances than just make-believe. Despite a few dreadful misfires, viewers found Bollywood films/performances spanning across crucial issues – drug abuse, mental illness, distorted gender expectations, a dysfunctional family, etc - that were worth bringing to the fore.
In the fourth edition of News18 Movies Awards in association with United Colours of Benetton, we select nominees in various popular categories and allow our readers decide the outcome.
Take our poll here to vote and choose your favourite supporting actress of 2016.
Dangal: Zaira Wasim
While we continue to extol Nitesh Tiwari for the way he presented the story of unlikely champions, we can't ignore the film's actual standout – Zaira Wasim. She played the young Geeta Phogat with fierceness and conviction.
Neerja: Shabana Azmi
The film is balanced by the imposing Shabana Azmi who essays the role Neerja's mother Rama Bhanot. Like majority of Indian mothers, Rama is concerned about her daughter, but she is also kind and heartbreaking.
Pink: Kriti Kulhari
Actress Kirti Kulhari, who has been featured in films Shaitan, and Khichdi: The Movie, achieved recognition for the Amitabh Bachchan-starrer Pink. She delivered a believable performance as a strong but emotionally defenseless woman, without a hint of pretension.
Kapoor & Sons: Ratna Pathak Shah
Besides being a skilfully crafted family drama, Kapoor & Sons made a cut as a film that discussed the theme of homosexuality with compassion. While all the actors in the film were 'real', it was Ratna Pathak Shah who stood out. Shah was seen being stuck between her sons and trying her best to deal with husband's infidelity. She was genuine in playing an unsatisfied wife and possessive mother.
Parched: Surveen Chawla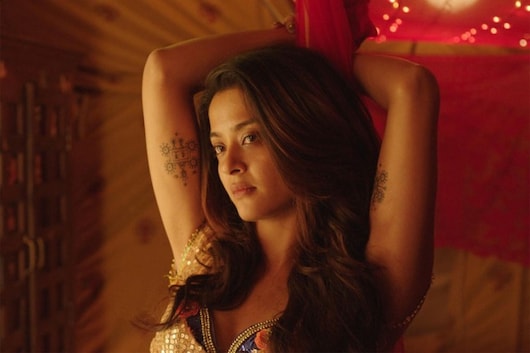 Surveen Chawla as Bijli was a bright spark in Parched. For the uninitiated, she played an erotic dancer and sex worker in a local entertainment company, yet quite uncompromisingly speaks her mind.
First Published: February 15, 2017, 11:45 IST
Next Story