Nigeria, like India, is on the minds of multinationals, because of its big asset—population. The country, as per latest estimates, houses close to 20 crore people and is seventh largest in the world. This means the local market would have to reciprocate to the need of the ever-growing demand for entertainment content.
The country has responded well so far, but with only around 220 screens, the sky is the limit. With streaming giants like Netflix tapping into Nollywood, a popular term for the Nigerian film industry, the market is likely to streamline at a faster pace.
Combining all sorts of films—videos and cinema halls—Nigeria produces around 2500 films a year, second only to the Indian film industry accumulatively. Now, it wants to take on the world.
We got in touch with Hamisha Daryani Ahuja, the producer-director of Namaste Wahala, a fusion between the cheesy Hindi films of the '90s and the Nigerian Pidgin English films. It's not surprising that the lead character of the film, played by Hindi film actor Ruslaan Mumtaz, is named Raj.
Hamisha says, "We were going for the clichés, something familiar for the people to relate. Everybody knows Raj here. Nollywood loves drama, comedy, colours and dancing. You know the '90s styles like dancing around trees, loud background score, so I wanted to bring the two worlds together. I am an Indian and I have lived in Nigeria for pretty much my whole life. A lot of Nigerians have grown up on Bollywood and actors like Amitabh Bachchan and Shah Rukh Khan. Dubbed Indian shows are very popular here, so I thought why can't Bollywood and Nollywood come together?"
The film has been distributed by Netflix, which means a quick impetus to business. She says, "Netflix landed here and said that we wanted to take the African content to the world. It has helped a lot. It's nice to have an accessible library. We were in top 10 in the UK, India and some other countries. It was a first for us. For example, Namaste Wahala was made available to 60 million Americans, that's a huge number."
Some popular Nigerian films such as Moms at War, King of Boys, Merry Men: The Real Yoruba Demons that are available on Netflix, have demonstrated the issue-oriented mindset of commercially successful filmmakers, and how a better exposure can ensure a boost in production quality of projects aimed at the global audience.
Hamisha says, "In five years, we should be at par with the world. The way Bollywood grew. Many investors are coming in. A couple of originals have been commissioned by streaming platforms, once they're out, you'll see the difference. If you see in terms of pure talent, you'll realise it's as good as any other leading film industry."
The film shoots, at this time, are not as elaborate as a full length feature film in Hollywood or Bollywood. Most of the films are shot within three weeks to manage the budget, and start to finish schedule is expected to not go beyond six months.
"We took 20 days to shoot our film and that's a long time here. There are decent movies that have been shot in eight days. I did post-production in India and came back to Lagos but then the world shut down. So, what was expected to finish in two months, took six months. But I believe it's roughly three months for post-production work in Nollywood."
Filmmaking was an established profession even before the Nigerian independence in 1960, but the major shift in the popular perception towards films as cultural vehicles, led by 1992 film Living in Bondage, started with direct-to-video films in the early '90s.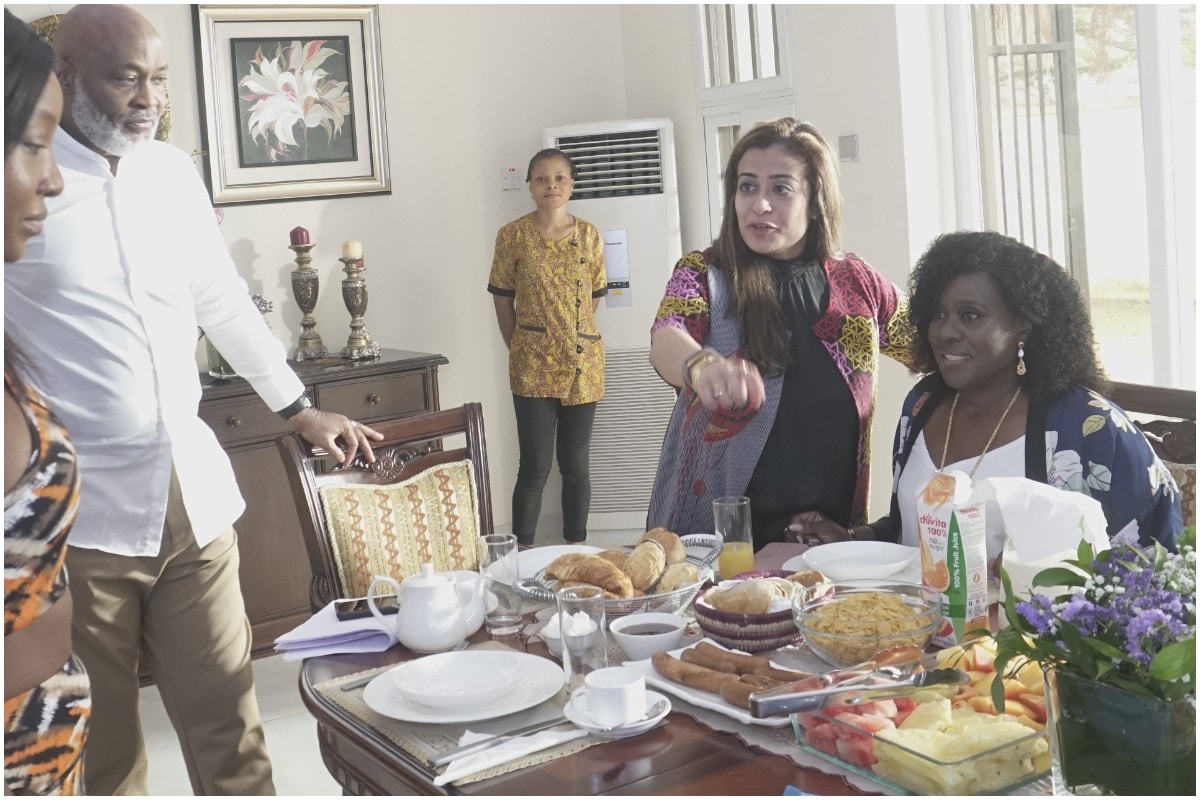 Within years, the filmmakers understood the needs of the market and their films began to dominate the popular culture of the entire African content, but the video era had to decline. It wasn't a bad thing though, because by mid-2000, new-age professionals polished their narratives and skill sets. As a result, films like The Figurine (2009) and Ijé (2010) broke box office records, which is always a good sign for experimental talents in waiting. With Half of a yellow Sun (2013) and The Wedding Party (2016), the market realised its latent potential.
With new developments, it should only grow more form here. The coronavirus pandemic might have halted the pace of the work, but the spirit of the Nigerian filmmakers hasn't dampened a bit.
"We don't have as many cinemas, but it's gaining momentum. Had it not been for the pandemic, it would have grown a lot more," says Hamisha.
Read all the Latest News, Breaking News and Afghanistan News here