No Sufficient Time To Produce Music: Priyanka Chopra
Priyanka chopra is doing so much work in terms of acting and producing, she is not getting sufficient time to produce music.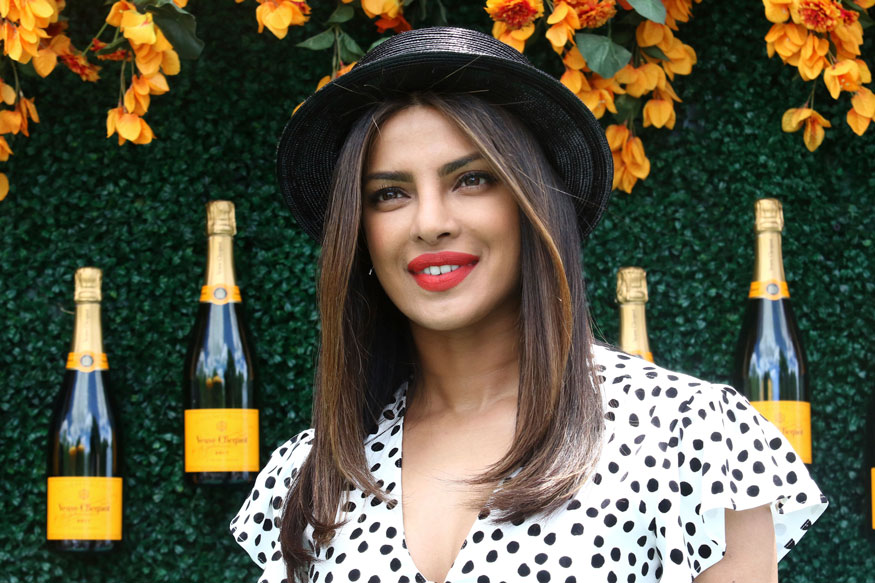 Image: AP Exchange
Mumbai: Actress-producer Priyanka Chopra, who has also tried her hand at singing, says she does not have sufficient time to produce music and so, has not released any single for a while now.
She has lent her voice to films, including her Marathi production Ventilator, which released in 2016. But in terms of non-film music, her last single, I can't make you love me, came out in 2014.
Asked about her break from music, Priyanka said: "It is deliberate. When you do music, you have to have time and ability to promote it. I am doing so much work in terms of acting and producing so, I am not getting sufficient time to produce music."
"I always want to complete things. Last time I sang in Ventilator, but as of now, there are no plans to produce music," added the actress, who was here to attend the press conference of her upcoming Marathi production Kay Re Rascala on Friday.
What about writing autobiography?
The former Miss World said: "Right now, a lot of chapters are remaining in my life, but anyone who wants to write a book on me... it would be titled as 'Unfinished'."
She is also considering some Hindi as well as English films.
"I have produced Marathi and Punjabi films, and now in the future... I will be producing Sikkimese, Assamese, Bengali and Bhojpuri films. I am developing Hindi and English films as well, but as of now, nothing has been finalized because I feel it has to be the right one. For my each film, it is important to have the right combination of things," she said.
Get the best of News18 delivered to your inbox - subscribe to News18 Daybreak. Follow News18.com on Twitter, Instagram, Facebook, Telegram, TikTok and on YouTube, and stay in the know with what's happening in the world around you – in real time.
| Edited by: Kriti Tulsiani
Read full article