Noor Movie Review: The Film Is Well Intended but Too Frivolous
Will Sonakshi be able to carry the film on her shoulders? Will she be able to prove her talent?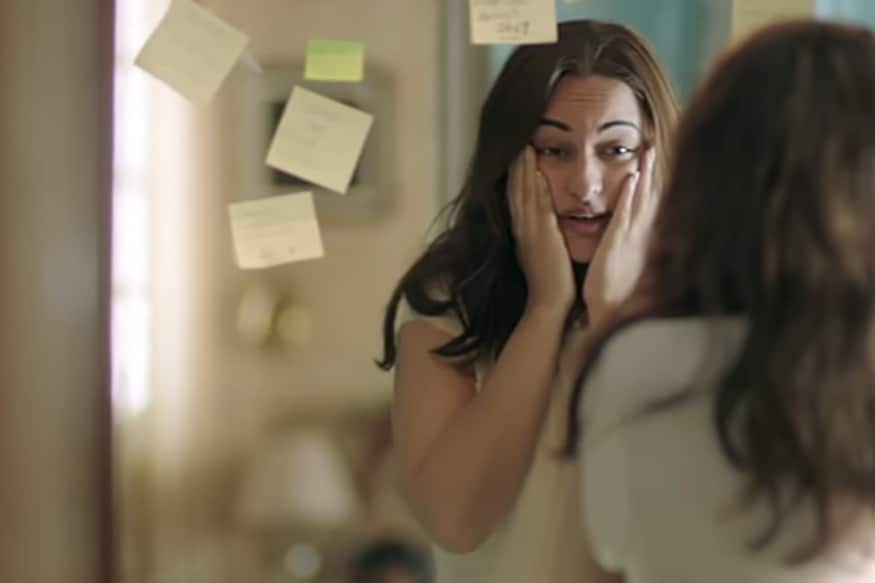 Image: Youtube/ A still from Noor trailer
Despite being part of several blockbusters in the past, Sonakshi Sinha has only been able to showcase her talent in select few films. The audience most often has seen her playing the arm-candy of the hero which gave her little scope to prove her worth.
The actress is all set to change her image with Sunhil Sippy's Noor. Based on Pakistani journalist Saba Imtiaz's book Karachi! You're Killing Me, the film narrates the tale of a Mumbai based journalist Noor Roy Choudhary and her misadventures as a scribe. Her career is not going great, she aspires to do serious journalism and her love life is non existent. One fine day Noor stumbles upon a case that could change her life and career for the better.
The film also features Purab Kohli, Shibani Dhandekar and stand-up comic Kanan Gill. The book on which the film is based, was a bestseller. It would be interesting to see if the makers are able to recreate the same magic on the big screen as well. Will Sonakshi be able to carry the film on her shoulders? Will she be able to prove her talent? Shomini Sen of News18.com was inside the theatre to find out.
9:42 AM: We are all set to watch #Noor and her misadventures. Stay tuned for the tweet review
9:45 AM: Featuring @sonakshisinha in the lead, #Noor narrates the story of a Mumbai based journalist.
10:15 AM: Have not seen a news room this calm and peaceful. Which office is this? #Noor
10:41 AM: The film's narrative is a tad slow. Takes time to establish the main plot. #Noor
10:51 AM: Moments between Noor and her Editor, her wanting to break a story- would be relatable to all journalists. #Noor
10:58 AM: #Noor begins on a breezy note and then suddenly turns grim. First half of the film is engaging despite its slow pace.
11:20 AM: #Noor huffs in exasperation more than doing the actual work of an investigative journalist.
11:32 AM: From Noor's story it becomes a story of Mumbai. The transition is a bit sketchy. #Noor
11:44 AM: 'Kuch to Trolls kahenge, Trolls ka kaam hi hai kehna' ;) #Noor
11:54 AM: Problem with #Noor is that it's superfluous. It takes up a serious issue but only talks about it on the surface.
11:56 AM: It never goes deep into any of subplots. Or shows the greater impact of Noor's research and work. #Noor
11:59 AM: Sonakshi Sinha as #Noor is endearing. Her on-screen camaraderie with Shibani Dhandekar and Kanan Gill looks genuine and fun
12:00 PM: Wish there was more of Purab Kohli and Kanan Gill in the film, though. #Noor
12:01 PM: #Noor begins as breezy, fun story and eventually becomes a story of self discovery. It tries to tell too many thiNgs at the same time
12:03 PM: Also, really where do you have such calm, serene news room? Which office is this? #askingforafriend #Noor
12:04 PM: Thanks for being with us throughout the tweet review of #Noor. More movie updates to follow soon
Get the best of News18 delivered to your inbox - subscribe to News18 Daybreak. Follow News18.com on Twitter, Instagram, Facebook, TikTok and on YouTube, and stay in the know with what's happening in the world around you – in real time.
| Edited by: Shomini Sen
Read full article