GET Stock

Quotes


October Film Releases to Look Out For: Hollywood
October, the month of Halloween, will see the release of Hollywood films, ranging from horror to trite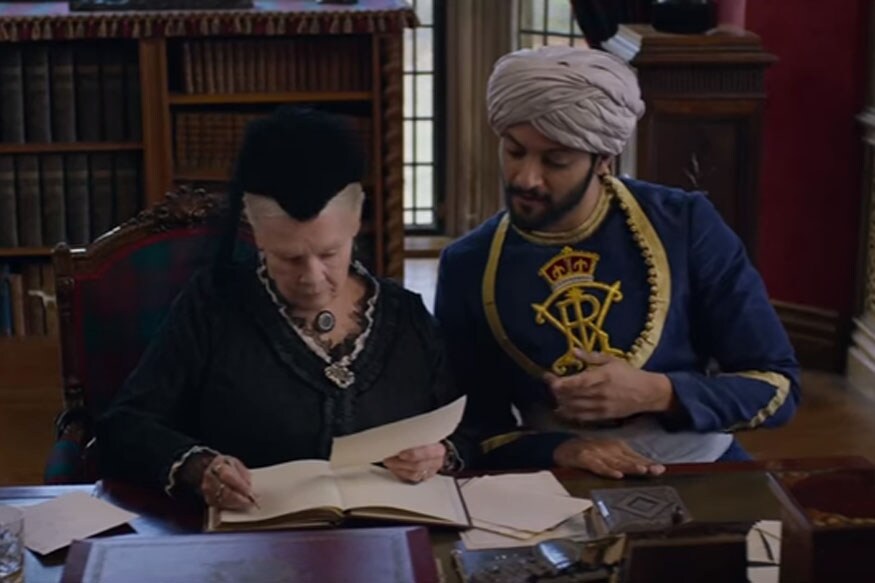 A still from the film (Image courtesy: YouTube)
While September saw a slew of cinema from abroad, including the likes of Stephen King's
IT
(which just became the highest-grossing Hollywood horror film of all time, beating a more than a 40-year-old record set by
The Exorcist
), the highly anticipated sequel to
Kingsman
, among others, October is a comparatively slow month. That's not to say you shouldn't hit the theaters. Without further ado, we present the top (and only) five English films to look out for October.

Victoria and Abdul (October 13)
Having already generated quite a buzz, both in India and abroad,
Victoria and Abdul
, stars the indomitable Dame Judi Dench and India's own Ali Fazal. The Stephen Frears-directed film, which made a smashing debut at the Venice Film Festival, recounts the last years of Queen Victoria's reign at the turn of the 20th Century and the unusual friendship she developed with an Indian clerk, much to the dismay of her court and Empire.
The Foreigner (October 13)
At a time when national identity and polarization are being debated all over the world comes appositely named
The Foreigner
. Starring Jackie Chan and Pierce Brosnan (a combination that is just asking to be watched), the film revolves around er, a foreigner – in that he's a Chinese businessman based in London – being forced into a game of wits (and presumably, flying kicks) with a British government agent. Bonus USP: the film also stars Charlie Murphy, Eddie Murphy's brother who looks eerily identical to him.
Happy Death Day (October 13)
Another one of those cutter-cookie horror movies that Hollywood pushes out whenever it's Halloween/Friday the 13th, we don't know what to say about this one. What we can definitely say is that it's not going to break IT's box office road any time soon. Or ever.

Breathe (October 27)
So, this film is directed by Andy Serkis (aka Smeagol aka Gollum from
The Lord of The Rings
) and that seems to be the only thing going for it, apart from the cast: Andrew Garfield aka Spiderman (aka the one after Tobey McGuire) and Claire Foy, aka Queen Elizabeth II from Netflix's sumptuous
The Crown
. The film itself is about the travails of a man paralyzed by Polio and the wife who gets him through it.
Me Before You
, cough cough.
Geostorm (October 27)
Disaster comes both small and large-scale, and
Geostorm
firmly falls in to the latter. The most (or least, depending on your perspective) believable part about this movie is Gerard Butler is an astronaut/engineer/hunk, and he is who is the only one who can save the world from something called a 'Geostorm', which, predictably, will wipe out the world. Because climate change. And bad guys. You know the drill. Fun fact: Geostorm isn't a real word.
Also Watch
Read full article