On Their Wedding Anniversary, Sonali Bendre Writes Heartfelt Post for Husband Goldie Behl
Sonali Bendre and Goldie Behl have been married for 16 years now.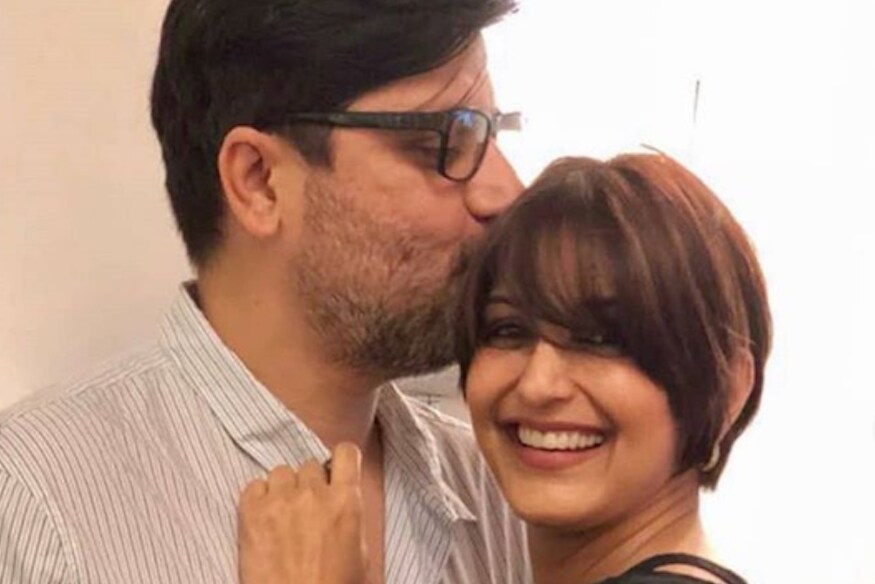 Sonali Bendre with husband Goldie Behl. (Image: Instagram/Sonali Bendre)
Sonali Bendre married filmmaker Goldie Behl on November 12, 2002. On Monday, the Sarafrosh actor, who is currently undergoing treatment in New York for metastatic cancer, shared a series of photos with Goldie and wrote a heartfelt note for him to mark their 16 years of togetherness.
She starts with a disclaimer, "As soon I began to write this... I knew instantly that I wouldn't be able to put down in words all the emotions and thoughts that were running through my head."
Then describing her relationship with Goldie, Sonali writes, "Husband. Companion. Best friend. My rock. For me, that's @goldiebehl. Marriage is standing by each other, through thick and thin, in sickness and in health… and god knows, how we've been through that this year.
"What not many people realize is that cancer is not just an individual battle… it's something that a family collectively goes through. I was also able to go on this journey, knowing that you'd juggle all your responsibilities, and take on some more and hold fort back home… all this while shuttling between two continents."
Filled with tremendous gratitude for him, she concludes, "Thank you for being my source of strength, love and joy, for being with me every single step of the way... thank you is such an understatement for how I feel. What do I say about someone who is a part of you, who is yours and nothing and nobody else matters? Happy anniversary Goldie! ♥."
Several celebrities, including Priyanka Chopra, Hrithik Roshan, Farhan Akhtar, Ekta Kapoor, Shweta Bachchan and Ayushmann Khurrana, responded to Sonali's post by extended warm wishes to her and Goldie.
Sonali and Goldie are proud parents to Ranveer, their 15-year-old son.
Follow @News18Movies for more.
Get the best of News18 delivered to your inbox - subscribe to News18 Daybreak. Follow News18.com on Twitter, Instagram, Facebook, Telegram, TikTok and on YouTube, and stay in the know with what's happening in the world around you – in real time.
Read full article