OPINION | The Thick Veil of Secrecy Around Virat-Anushka's Band, Baaja, Baaraat
The new sensation called Virushka ran into a difficulty ahead of their wedding that none of us will ever know — how do you shake off your fame for some time?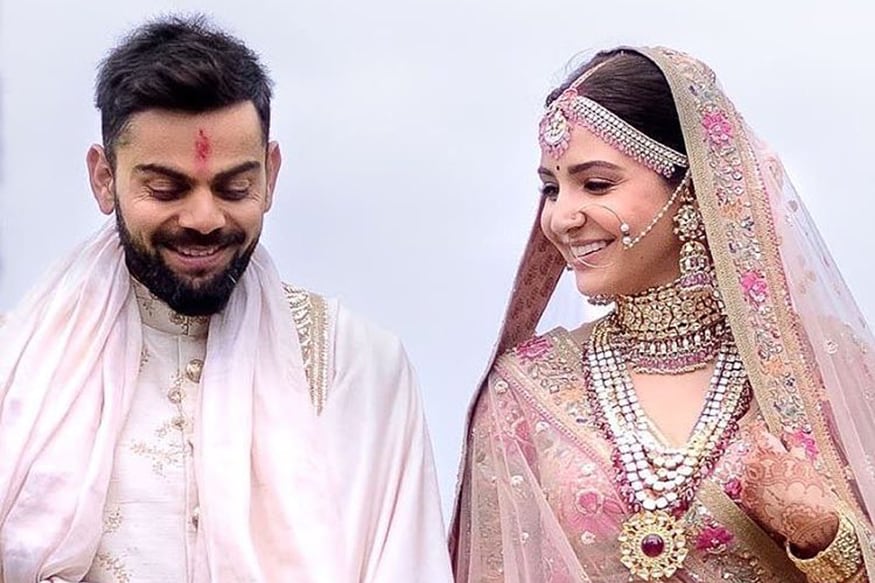 A candid moment from Virat Kohli-Anushka Sharma's wedding in Tuscany. (Image: Instagram/ Sabyasachi Official )
Tuscany (Italy): The new sensation called Virushka ran into a difficulty ahead of their wedding that none of us will ever know — how do you shake off your fame for some time?
Apparently, what Virat Kohli and Anushka Sharma did was to take off to marry in Italy, and at one of the most exotic, and expensive, destinations in Italy.
That would take you far from the maddening crowd in India. Throw an iron-tight ring around your island of peace, and there you have it, just an ordinary simple wedding with just close friends and family.
Except that it would of course get talked about, the splendidly heavy curtain would only set off intriguing guesses about the wedding behind, and guess India would, and did.
The exotic isolation kept away those who seek the famous, but it didn't keep away fame itself, only added to it, in an addition that felt like multiplication.
That can't have done Borgo Finochietto any harm either; the place does know how to market itself; Barack Obama, and now Virat Kohli.
In a span of few days, most of India knows an Italian name it hadn't heard before. The heavy iron gates that closed around the wedding are open now for more bookings from Indians who have the money and wish to make a statement, and of such Indians there exists a significant population. In a cold off-season, the resort is not likely to have lost much money from elsewhere either.
But this is not to get cynical or dismissive about the wedding of two stars we love as two personalities, even as two persons. Surely they have a right to privacy, and a right to make possibly the most precious moment of their lives as special as they want and in the way they like.
The effectiveness with which they did it didn't do much for some of the Indian media playing paparazzi outside. But it's to the good that an Indian cricket captain can strategise successfully.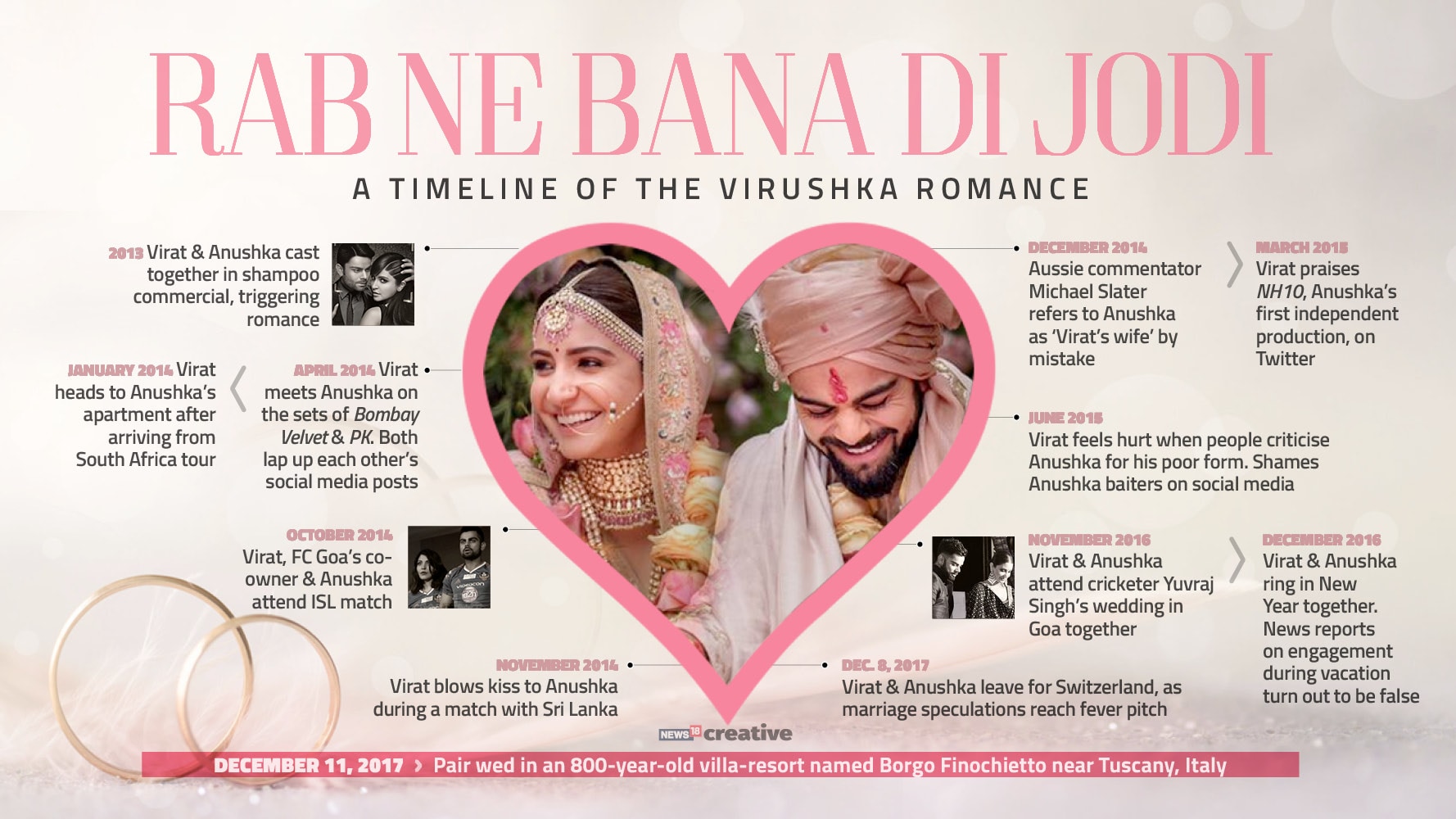 The privacy strategy worked entirely. But intended or not, the few days of break from fame behind the curtain only drew more of it to them.
Both together, and both individually, are starrier for their wedding in this retreat than they were before.
In the most unintended way doubtless, this intriguing shutdown of the public gaze only teased yet more attention than a wedding might have without the veil around it.
Not all of India expected to be invited, but the teasing silence also about when? If the game was to make them guess, it was a game won.
India needs to create its royalty, every nation does. The President is way too boring, the politicians way too quarrelling.
Virat and Anushka earned their royalty, we congratulate that independently earned royalty, and also their royal coming together.
It is a pity that Italy doesn't know anything of the tsunami of interest that the wedding set off in India. Not many Italians have watched Band Baaja Baaraat. Not any Italian, it seems, plays cricket, and with Italy now out of the World Cup, some Italians may not be so sure about the football they were so famed to play.
But Indians have an instinct for the royal touch that Italians can never hope to match. Style? Yes. Italians have more style than anyone else in the world. But splendour? Leave that to Indians, to some Indians.
As a rule, any two persons who are boyfriend and girlfriend appear more interesting than another two who are husband and wife. But fame will chase these two well past their wedding.
It gives Anushka a headstart over competitors. Producers will want to sign up someone whom audiences will queue up to watch, never mind the film.
For the male half of Virushka, that pedestal of fame will be harder to hold on to; it takes skill in a capricious world of sport, and Kohli has had his bad runs too. But let's face it — it's easier to make faces than to make runs.
Get the best of News18 delivered to your inbox - subscribe to News18 Daybreak. Follow News18.com on Twitter, Instagram, Facebook, Telegram, TikTok and on YouTube, and stay in the know with what's happening in the world around you – in real time.
Read full article