Oru Nalla Naal Paathu Solren Review: Marvelous Actor, Vijay Sethupathi, Falters With a Poor Script
P. Arumugakumar's 'Oru Nalla Naal Paathu Solren' with an actor as talented as Vijay Sethupathi has neither a story nor a script to talk about.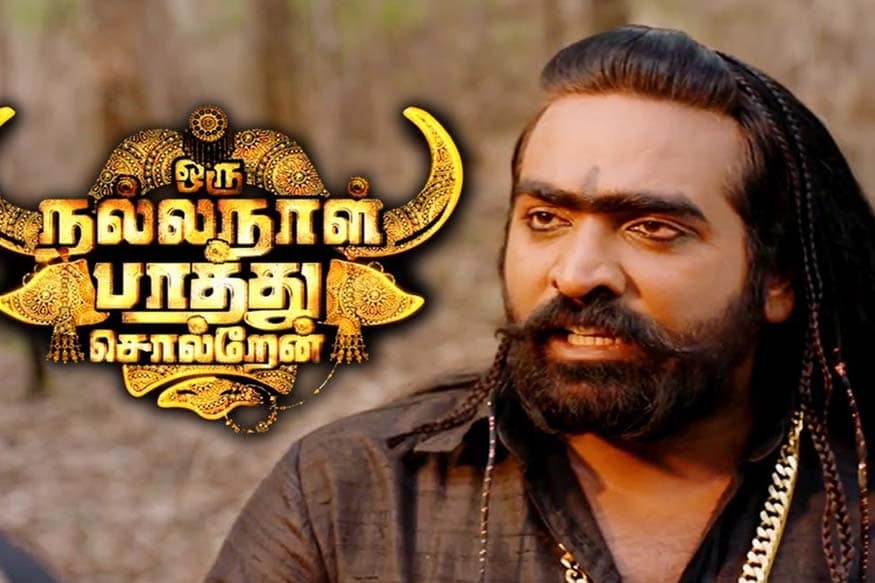 A still from the film's teaser trailer (Image courtesy: YouTube)
Many, many years ago, I had spoken about bad scripting in Indian cinema (and also in theater), and how this vital link between direction and performance was being treated with utter callousness. In fact, it was so common to see scripts and dialogues being written and re-written on the sets – with wannabe writers, pressed for time and often lacking in imagination, making a hash of it all. This is where Hollywood scored, and I have seen even B-grade films from the American stable having some kind of authenticity. There was something believable about them.
These days, many Tamil movies despite being armed with a good story, are left incomplete with a bad script. P. Arumugakumar's Oru Nalla Naal Paathu Solren with an actor as talented as Vijay Sethupathi has, unfortunately, neither a story nor a script to talk about.
The film takes off from a fictional Andhra village, Yamasingapuran, of 200 men, women and children – whose presiding deity is Yama (Lord of Death) and whose profession is robbery. However, these men, primarily tribals, have a strict code of conduct – theft without murder and no harm to women and children.
One such adventure, led by Yaman (Sethupathi) and his two cronies take them to Chennai, where it runs into a zig-zag path. Yaman finds the photograph of a girl, Sowmiya (Niharkia Konidela), in a house he enters to loot whom he had many summers ago vowed to marry. So, Yaman's attention gets all distracted and disturbed, and he kidnaps her. But she is love with her college mate, Harish (Gautham Karthik).
If the plot could not have been more bizarre with this twist of a robbery turning into a romance, the script and the dialogue – purported to produce laughs – are so amateurish that I could not help pitying Sethupathi with excellent records (like Vikram Vedha) falling into this trap. Sadly, one movie can often mar an actor's record, however brilliant it may have been.
Let us not forget that it took quite a while for Madhavan to get back on track after his disastrous Jodi Breakers. But now with Irudhi Suttru, Vikram Vedha and his latest bold foray into web serials, Breathe, Madhavan is back into reckoning.
And, Karthik and Konidela appear so camera conscious that they manage to drive the last nail in the coffin, so to say. Yes, Sethupathi tries hard, but falters – given the strange writing and stranger story.
Honestly, I have no idea why films like Oru Nalla Naal Paathu Solren get financed, made and rolled into cinemas.
( Gautaman Bhaskaran is an author, commentator and movie critic)
Get the best of News18 delivered to your inbox - subscribe to News18 Daybreak. Follow News18.com on Twitter, Instagram, Facebook, Telegram, TikTok and on YouTube, and stay in the know with what's happening in the world around you – in real time.
Read full article