Osho Was Against Religion, Casteism and His Message Must be Spread Globally: Subhash Ghai
Titled "Osho: The Other Side of the Ocean", the film in English is directed by Italian director Lakshen Sucameli.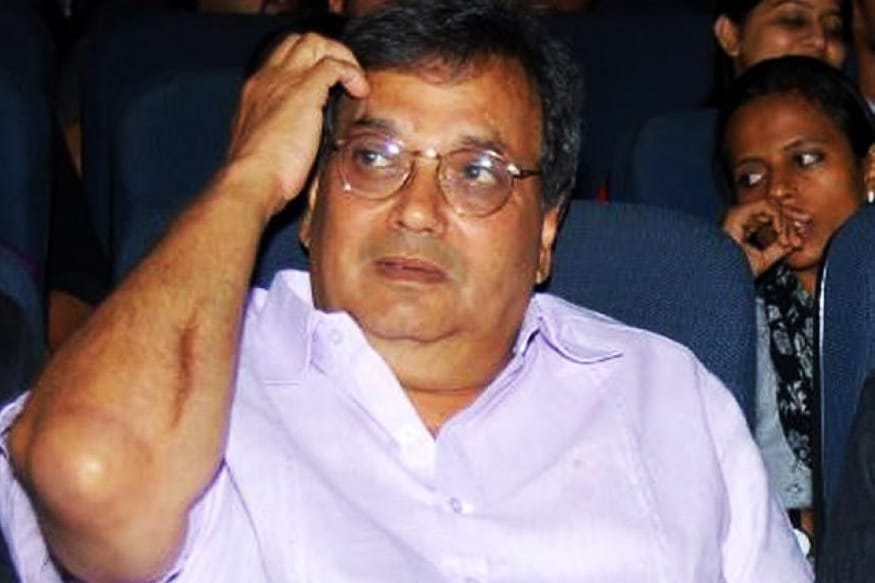 A file photo of Subhash Ghai.
Filmmaker Subhash Ghai, who is backing a biopic on Osho aka Acharya Rajneesh, believes big leaders -- spiritual or political -- are often misunderstood while they are alive, but are worshipped decades later.
Titled Osho: The Other Side of the Ocean, the film in English is directed by Italian director Lakshen Sucameli.
Contrary to the popular perception that Osho was a rebel, Ghai, himself a student of Osho's teachings, believes that the spiritual leader was ahead of his time with his life theories and philosophy.
"All big leaders have been misunderstood during their lives. They are worshipped after 50 years. So is Osho. All their life, people want their leader to speak their language; the problem with the people is that they want (others) to think the way they think."
Ghai even cited Prime Minister Narendra Modi as an example. "Isn't Narendra Modi controversial? Anybody who thinks ahead of their time is a controversial person," Ghai said, contending that "leaders want to progress, but the people do not want to progress".
There have been a number of spiritual leaders in India, but they are given more respect outside the country, said Ghai, adding that this was because "in India religion is dominating spiritualism".
"There (abroad) religion does not dominate. For them spiritualism means a deeper understanding of life. Here idol worship is famous. 'Saamne bhagwaan ko bitha lo, pooja karo, bas ho gaya (Place a statue of a God, perform a ritual, and its done)'. India is dominated by religion, casteism, rituals... which is why Osho spoke against all those things," he said.
"He was always against religion and casteism. Which is why he needs to be known internationally. He is a man of international wisdom and truth," added the 73-year-old.
On his work of late, Ghai said he has been working more as a producer than a director. The maker of hit films like Ram Lakhan, Khalnayak, Pardes and Taal said he is now in a phase of life where he wants to give back to the younger generation, maintaining that he will step behind the camera only when he stumbles upon an interesting subject.
"Is it necessary that a cricketer should remain a cricketer," he quipped.
"I have directed 19 films, of which 14 were blockbusters. So, I made a good score and played my innings well. Now I am a senior citizen... I have a responsibility to give back to the younger generation. Which is why I opened a huge school (Whistling Woods International Institute of Film, Communication and Media Arts in Mumbai) where I am training 1,000 students in filmmaking," he added.
"I have become a teacher, an educationist; isn't that progress? I will direct when I find a subject which is useful to society and the nation. I cannot make (the kind of) films that I used to make in the 1990s."
On the different kinds of cinema emerging today, Ghai said he is glad that "children are getting a lot of opportunities to express themselves through various genres".
"Salman's 'Tiger Zinda Hai' was a big hit and Alia's 'Raazi' is also a big hit. So all kinds of cinema is coming up. All budgets are working. Movies are accepted because a lot of multiplexes have come up, TV is there, revenue is more, filmmaking is booming. Regional cinema is doing well. Which is why we need more schools and the right kind of education," he said.
On future projects, Ghai said he plans to produce "huge films next year".
"All classics like 'Ram Lakhan', 'Khalnayak', 'Aitraaz' and 'Haricharan' will be remade and we will also be producing new films next year," he said.
Get the best of News18 delivered to your inbox - subscribe to News18 Daybreak. Follow News18.com on Twitter, Instagram, Facebook, Telegram, TikTok and on YouTube, and stay in the know with what's happening in the world around you – in real time.
Read full article