Padmaavat Row: Kshatriya Community Maintain Low Profile In Kolkata After Warnings Against Violence
The warning came in the wake of chief minister Mamata Banerjee's remarks on Wednesday when she said she would be happy if "Padmaavat" was screened in Bengal.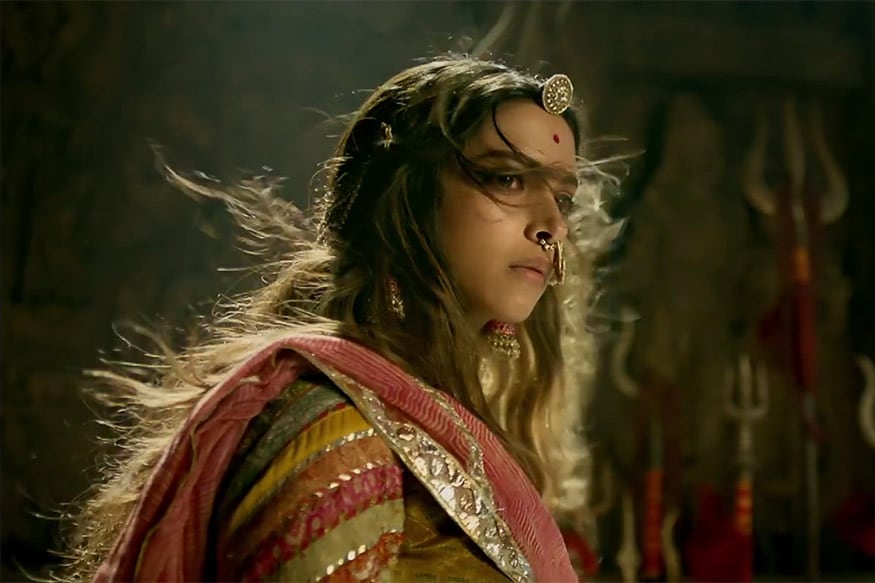 Image: Youtube/ Deepika Padukone in a still from the Bollywood film Padmavati.
Amid threats of violence by members of the Kolkata-based Kshatriya community over the release of Sanjay Leela Bhansali's Padmaavat, Kolkata Police stepped up security at multiplexes and single screen cinema halls across the city on the day of the movie's release.
Speaking to News18, Kolkata police commissioner Rajeev Kumar said, "We are prepared for any law and order problem in the city. All the divisional senior officers and police stations were asked to keep a watch in their respective areas. I would request people to maintain peace. But if someone tries to create a problem, we will take stern action."
The warning came in the wake of chief minister Mamata Banerjee's remarks on Wednesday when she said she would be happy if Padmaavat was screened in Bengal. "The Apex court of the country has given its verdict. All, including states where violence is spreading, should respect that verdict and ensure that law and order is maintained," she maintained.
Toeing the Karni Sena's extremist threats and actions representatives of Kolkata's Kshatriya community, who had earlier written a letter to the chief minister asking her to stop the release of the movie in Bengal, has now threatened to disrupt law and order in the state. In a message over the social media earlier this week, Manoj Kumar Singh, convener of Bharat Kshastriya Samaj Trust, said the organization would protest if the movie is released.
But the Trust has maintained a low profile ever since Banerjee and the city police issued warnings against troublemaking.
On Wednesday, the Supreme Court rejected the pleas of Rajasthan and Madhya Pradesh governments seeking a ban on the release of Padmaavat. Hours later fringe groups like Karni Sena attacked a school bus in Gurugram and torched a state-run bus. They also vandalised malls in parts of BJP-ruled Haryana, Gujarat, Rajasthan and Uttar Pradesh.
Ends.
Get the best of News18 delivered to your inbox - subscribe to News18 Daybreak. Follow News18.com on Twitter, Instagram, Facebook, Telegram, TikTok and on YouTube, and stay in the know with what's happening in the world around you – in real time.
Read full article