Padmavati Row: Protests Continue in Rajasthan, Bihar
Kumbhalgarh fort, situated in Rajsamand district, is one of the prominent forts of Rajasthan. It is the birth place of famous Rajput king Maharana Pratap.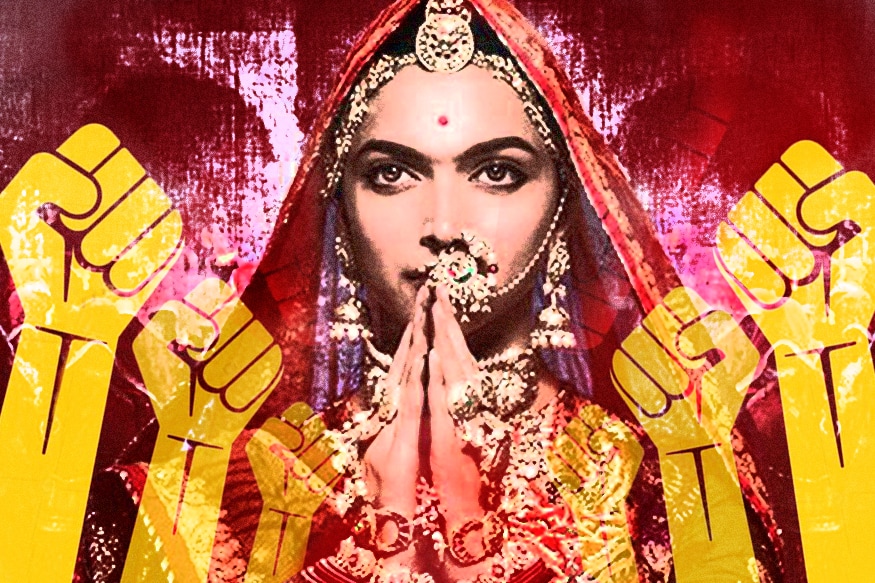 (Network18 Creatives)
Jaipur: Protests over Sanjay Leela Bhansali's movie Padmavati continued to rock Rajasthan as protesters blocked entry to the Kumbhalgarh fort in Rajsamand on Saturday while protests were witnessed in some other towns and cities.
"Hundreds of protesters on Saturday blocked entry for a few hours to Kumbhalgarh Fort. It was a peaceful protest and no untoward incident was reported," SHO Kelwara Yogesh Chauhan told IANS on phone.
Protesters shouted slogans against Bhansali and in speech after speech demanded a ban on the movie. They said they will send memorandums to the President of India and Union Minister for Information and Broadcasting requesting a ban on Padmavati.
Police had taken measures to deal with any untoward incident.
Kumbhalgarh fort, situated in Rajsamand district, is one of the prominent forts of Rajasthan. It is the birthplace of famous Rajput king Maharana Pratap.
Reports of protests also came in from Sikar where women associated with the Karni Sena held swords in their hands as a mark of protest. They also shouted slogans against Bhansali and demanded ban on the film.
In Mundru town in Sikar district, Brahmins protested against the film while here in Jaipur a protest was organised by some people against the film.
Hundreds of supporters of various Rajput organisations in Bihar on Saturday also staged protests against the film.
Shouting slogans and chanting "Jai Shri Ram", the protestors, including women of Rajput Mahasabha, took out a protest march here and demanded banning of the upcoming Bollywood movie. They also threatened to not allow its screening here.
There were also reports of similar protests against Padmavati in Bhagalpur, Aurangabad and Supaul districts.
VHS, a Hindu nationalist outfit founded by Bharatiya Janata Party (BJP) leader and MP Subramanian Swamy, burnt Bhansali's effigy at the Kargil Chowk, demanding immediate ban on the movie while also threatening to take 'severe action' against theatres screening the film. Protesters said the legendary queen of Chittor had been portrayed negatively in the film and that, they said, was done by money coming from gangsters based in Middle-East countries.
Earlier, Bihar minister Jay Kumar Singh and BJP MLA Gayanu Singh, both from Rajput community, supported protest against the film. Senior BJP leader from Bihar and Union Minister Giriraj Singh has also extended his support toward the protests.
A Karni Sena leader on Thursday threatened actress Deepika Padukone, who plays the lead in the movie, with physical harm over her "provocative statements".
Deepika, in an interview to IANS, had said: "The only people we are answerable to is the censor board, and I know and I believe that nothing can stop the release of this film."
A Brahmin group on Thursday conducted a signature campaign in blood demanding a ban on the film here.
Even the dargha diwan of Khawaja Moinuddin Chishti Dargah in Ajmer has issued a statement requesting a ban.
Activists of the Karni Sena had on Tuesday vandalised a theatre in Kota, Rajasthan, over reports that it was showing a trailer of "Padmavati".
In January, activists of the Karni Sena had manhandled the crew of "Padmavati" in Jaipur, claiming that Bhansali was "distorting" historical facts in the movie.
They had also damaged some cameras and other equipment. Bhansali had to stop shooting.
"They are trying to defame queen Padmavati by distorting historical facts. It is not acceptable," an activist of the Karni Sena said.
In March, some miscreants broke the mirrors at the Padmini Mahal in Chittorgarh Fort where Alauddin Khilji is alleged to have seen Rani Padmavati or Padmini's reflection.
The Karni Sena claims the mirror story was invented years later.
Get the best of News18 delivered to your inbox - subscribe to News18 Daybreak. Follow News18.com on Twitter, Instagram, Facebook, Telegram, TikTok and on YouTube, and stay in the know with what's happening in the world around you – in real time.
Read full article