GET Stock

Quotes


Pakistani Cafe Photoshops Mahira Khan 'Smoking-Break' Photo As a Marketing Stunt; Twitterati React
Actress Mahira Khan was slammed by haters who branded her as a non-Muslim for smoking and wearing offensive attire.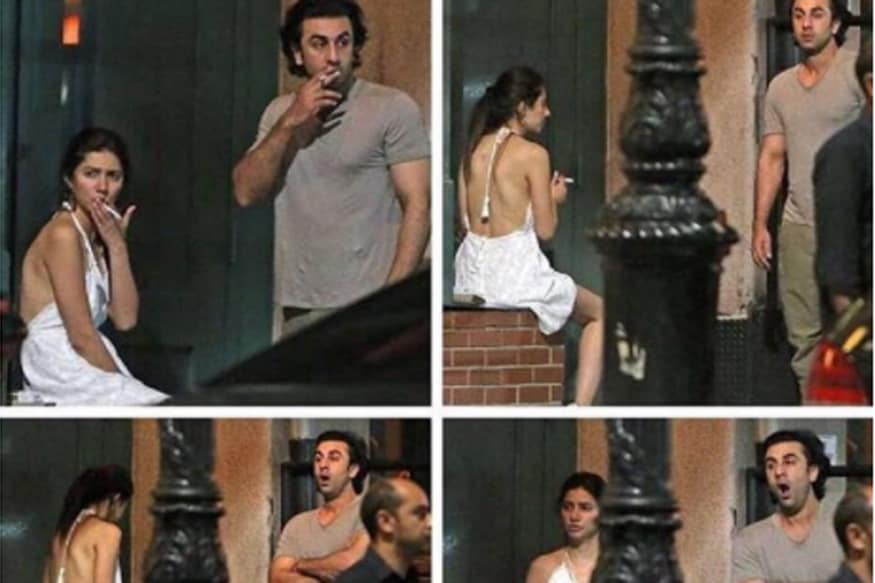 Image: Instagram/All Things Pak
In order to cash in on the controversial 'Smoking-Break' images of actor Mahira Khan with Bollywood star Ranbir Kapoor clicked in New York recently, a local Karachi-based Cafe Liquiteria in Pakistan, photoshopped the former's snap for its Facebook and Instagram Page.
For the unversed, Mahira was slammed by haters who were quick to brand her as a non-Muslim for smoking and wearing offensive attire.
Upset and shocked by how Mahira was trolled mercilessly, Ranbir issued a statement last week, which read, "I've gotten to know Mahira in a personal capacity over the last few months. She is somebody who I admire and respect, for her achievements and even more for the person she is. It is very unfair the way she is being judged and spoken about. What is also sad is the inequality in judgment just because she is a woman. I request you to stop the negativity and move on with your beautiful god gifted lives. Peace and love."
While many actors from the Pakistani film industry took to Twitter to mock haters and extend support to Mahira, a Pakistani café used the viral photos to its advantage.
Interestingly, the café's publicity stunt invited wrath by the Twitterati, mostly slamming them for stooping so low.
Cheap Marketing Tactic By Cafe Liquiteria
Every Publicity Is Not A Good Publicity
Wht Is The Mesage B/w The Line's?Women A Publicity Symbol? pic.twitter.com/sjtOcGVUG2

— Hunain Pirzada (@PirzadaHunain) September 25, 2017
In their reaction to Twitterati's angst with the cheap marketing gimmick, the cafe had to take down the promotional campaign from its Facebook and Instagram Pages.
Cheap Marketing by Cafe liquiteria pic.twitter.com/Mk2gH4hMPf

— Fahim Farooq (@fahim_parekh) September 25, 2017
Also Watch
Read full article