For and in Bollywood, the year 2017 has been almost like a roller-coaster ride - the films and names that were anticipated to let the cash registers ringing crashed and the ones that didn't create a lot of noise prior to their release, took off to soaring levels. Three such films,
Anarkali of Aarah, Bareilly Ki Barfi and Gurgaon
, apart from being critically acclaimed feature the presence of veteran actor Pankaj Tripathi in key roles.
While some call him the finest character actor, others term him the best supporting actor. But the myriad classifications don't justify the talent that he is and as for him, an actor doesn't need any cataloguing.
"I think all of us are actors only. Sometimes it hurts when people use terms like character actor, supporting actor, side actor – I don't like these terms," he says while speaking to News18.com.
"These terms exist because earlier, the so-called side actors were clichéd-driven and stereotyped.
Ek hi tarah se karte the – inspector aayega, behave karega, ab aisa nahi raha
. Now the new-age filmmakers like Ashiwny Iyer Tiwari believe that all the actors are equally important for a film.
Bareilly ki barfi ki kahaani bina baap ke aur maa ke nahi kari jaa sakti thi
. Hence, the stature of these actors has risen now which should have happened long before."
"
Bahut ache ache abhineta bhooke marr gaye, unke paas kaam nahi hota tha kyunki tab ye trend nahi tha
. In fact, we still continue to struggle on monetary matters," explains Tripathi.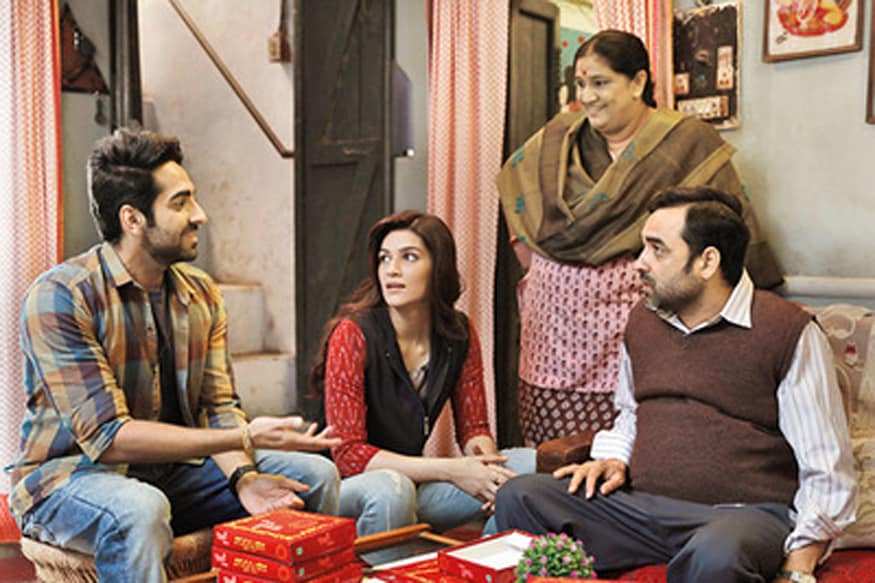 When asked about the star-driven wave in the film industry, Tripathi accepts that while the scenario is changing for the good; we, as a society, are accustomed to worshipping a king-like figure. "They think that it's only necessary to pay money and regards to the hero.
Kyunki humaare blood mei hai na – 1000 saal tak hum gulaam rahe hai kabhi angrezo ki, kabhi kisi ki. Toh kisi ko hero maangna, kisi ko pujna - humaare nature mein hai
," he quips.
For someone who has been in the industry for more than 10 years, it seems Bollywood took too long to take notice of the performer in him and to this, an optimist Tripathi expresses no regrets. He, in fact, takes pride in his journey and shares, "We hail from a non-filmy background and unlike others, we weren't really 'launched'. We paved our way scene by scene and step by step and that takes time.
Mai struggle period nahi bolta hu, growth ka period hai wo
. One learns so much about the craft of acting and the life in general. So, there's no bitterness with time."
Tripathi also points out that while it's easier for star-kids to get launched and grab eyeballs, it's the craft that'll ultimately help them in sustaining their careers.
"Yes, it's relatively easier for them to be launched but to hold their own in the industry, they'll need to improve their craft.
Hume 10 saal lage hain apna naam logo tak pahuchaane mei
. All the audience members and critics who know me today, are my actual earning."
While Tripathi admits that it's been a conscious decision to choose scripts that engage as well as educate, he says it's important to strike a balance between the two. "I'm not allergic to commercial cinema. I want to be part of commercial films too but at the same time, I feel that cinema isn't only a medium of entertainment. It also fosters the responsibility of sending out important messages. I enjoy doing sensitive and meaningful cinema."
Tripathi, who takes on the role of a cynical CRPF commandant, in Amit V Masurkar's
Newton
opposite Rajkummar Rao, says that the film boasts an authentic script apart from the interesting cast.
"The film has been written very well. The viewers will see the entire process of voting and how it takes place in tribal and conflict-ridden jungles. Hailing from the rural background myself, I can assure that this film isn't helmed out of google research and has come alive after pure groundwork. Amit actually met the Chhattisgarh election officers, armed forces and Naxalites - Newton is a unique and entertaining film."
If one has followed the Bollywood box-office trend this year, it's evident that the heartland and content-rich content cinema has left behind the big banners and star-rich cinema in ways more than one. And Tripathi makes no qualms in crediting the audience and experimental filmmakers for the same.
"You can't cheat the audience now. With the advent of technology and digital platforms, the viewers have a huge access to world cinema and they've grown now. I used to hear the term paisa-vasool and wonder that it's not necessary that all paisa-vasool things including films are good. The new wave of filmmakers, too, is bringing to screens more relatable and authentic stories with novel kinds of storytelling."
"
Hum log toh ye ladai pichle 30 saal se ladd rahe hai
. Most theatre actors strive to achieve a truth in their performance.
Wo larger than life and fantasy ki duniya ab utni nahi rahi.
"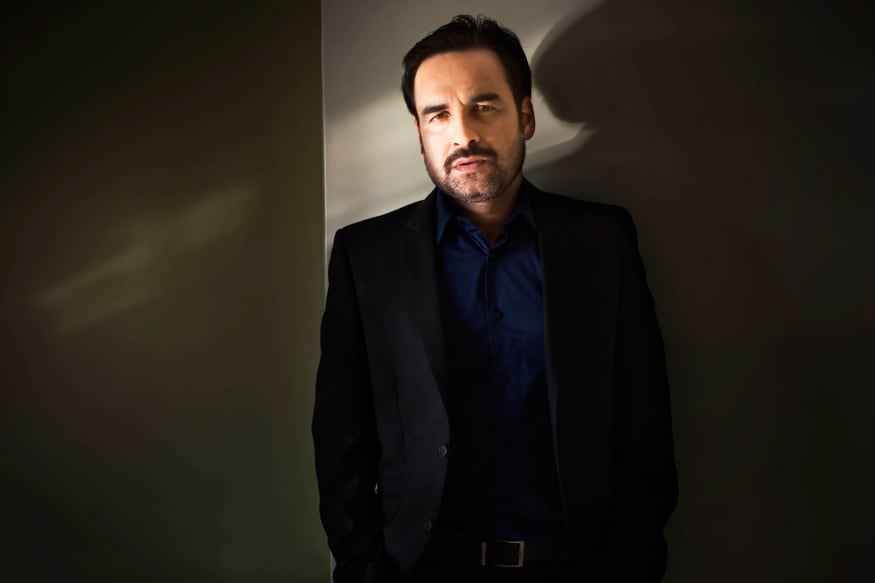 When asked about the ever-rising attention of the new crop of actors on their looks and physique, Tripathi jested that it's actually to do with our society. "
Humare samaaj mein jab bhi Ram ji ki tasveer dekhte hai toh clean shaven hote hai wo – par jungle mei 14 saal koi aadmi clean shaven kaise reh sakta hai?
"
"I strongly believe that one can act without six-pack abs, but not without a thought. Actors aren't created in gyms, but made by the books they read and the lessons they learn. They should know what's happening around them and should bear an understanding of the political and social scenarios they live in. You can't act if you distance yourself from these things," explains Tripathi.