GET Stock

Quotes


Parched Movie Review: Nuanced Performances, Heartfelt Storytelling Make It a Must Watch
Will Parched with its four interesting tales be able to leave an impact on the viewers?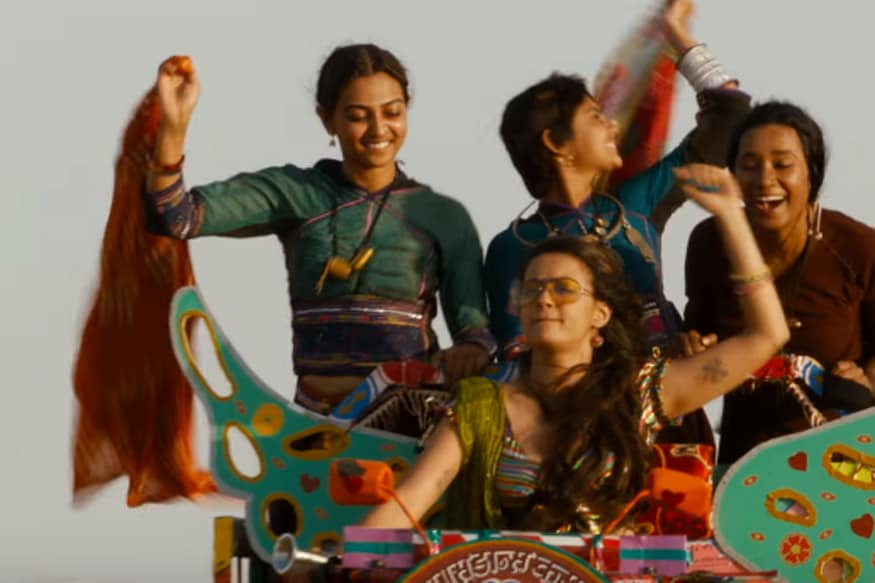 Will Parched with its four interesting tales be able to leave an impact on the viewers?
Misogyny, marital rape and patriarchal mindset - these form the key elements of director Leena Yadav's Parched. After being screened at 24 film festivals and bagging 18 awards, the much-appreciated film - which is set in the parched rural areas of Gujarat - releases in India today.
Featuring Surveen Chawla, Radhika Apte, Tannishtha Chatterjee and Adil Hussain in key roles, the film puts forth the manner in which the society perceives a widow, a prostitute and delves deeper into the much-ignored topic of marital rape.
Will Parched with its four interesting tales be able to leave an impact on the viewers? Will Leena Yadav, who has directed Shabd and Teen Patti, be able to deliver a film which is remembered for years? Divya Pal of News18 Movies is inside the theater to get you all the answers.
9:35 AM Stay tuned for the live tweet review of #Parched. @ParchedTheFilm @radhika_apte @SurveenChawla @TannishthaC
9:37 AM Directed by @leenayadav, the film is set in the parched landscape of Gujarat, and puts forth the tales of four women. #Parched
9:41 AM Much ahead of its India release, #Parched won international acclaim and several awards.
9:55 AM The opening scene of #Parched is so beautifully shot. About freedom, joy and satisfaction in life. @ParchedTheFilm
10:04 AM @vyas_sumeet has an interesting role. Only if men were as broad minded as him, things would have changed. #Parched @ParchedTheFilm
10:06 AM How mobile phones and TV can leave a negative impact on the minds in unbelievable. The film's panchayat is so silly. #Parched
10:11 AM It's good to see #Bollywood pay attention to the issue that girls from North East face. #Parched also makes an attempt to change mindsets
10:19 AM #Tannishtha Is too good while speaking to the so-called #ShahRukhKhan. #Parched for true love?
10:42 AM #Parched is bold in its treatment of sex.
10:48 AM #Parched has several emotional moments especially when women seek solace in each other.
10:59 AM Mard Ban na Chod, Pehle Insaan Ban Na Seekh Le: #Parched's first half ends with an apt message. Gripping so far.
11:21 AM @SurveenChawla displays every emotion with honesty. She deserves many more powerful roles. #Parched
11:34 AM The tale of each of the 3 women and a child bride gets compelling with every powerful sequence. #Parched
11:39 AM #Parched isn't a film meant for women, it is a film which needs to be watched by every man. @ParchedTheFilm
11:45 AM @TannishthaC has played her part really well. Her transformation as a mother-in-law is beautiful #Parched
11:54 AM There is drama, fun and multiple messages to learn. #Parched is effective, impactful and needs to be watched
11:56 AM .@radhika_apte gets into the skin of her character with utmost ease and perfection. #Parched
11:56 AM @leenayadav we need more films like #Parched.
11:57 AM Thank you for staying with us throughout the tweet review of #Parched.
Also Watch
| Edited by: Divya Pal
Read full article