GET Stock

Quotes


Pari Review: Anushka Sharma-starrer is Low on Chills and Short of Thrills
Planning to watch Pari this weekend? Read our review this weekend?
Director: Prosit Roy
Cast: Anushka Sharma, Parambrata Chatterjee, Rajat Kapoor and Rithabhari Chakraborty
It is a fact that Bollywood's horror genre rarely ventures beyond rattling windows, creaking doors, thunder, lightning, rain, desi supernatural activities and chants except for one or two films. Prosit Roy's
Pari: Not A Fairytale
tries to move away from all that but succumbs to the clichés soon enough and fails to deliver a spine-chilling experience. It actually ends up as a thriller of sorts.
A Bengali family is driving home on a rainy day after meeting a prospective bride. Arnab (Parambrata Chatterjee) is sitting on the passenger seat while his father is driving when they accidentally run over a burkha-clad woman. Rukhsana (Anushka Sharma) is a strange — pale-faced and more scared than scary — girl who they find in a chained state in a forested area while they start investigating about the woman.
While the case is dismissed as a suicide, Arnab, out of guilt perhaps, helps Rukhsana in paying off the bills and taking custody of her mother's body from the morgue. It is during these scenes that two disparate genres—love story and horror—are weaved into the same frame. Meanwhile, a suspicious man with a damaged eye (Rajat Kapoor), is strolling somewhere outside India with a bunch of armed men.
Divulging any more details would be injustice to the film as the little thrill it offers is only when the story unfolds.
It is commendable that the makers try to base the film's horror on a proper story, unlike other Bollywood products but it spends too much time laying and then joining the dots, and not living up to the anticipation thereon. So while the first half intrigues, despite its slow pace, the second quickly falls apart and turns into an explainer. The talk of yesteryear events in Bangladesh are laid here and there, but are hardly enough to keep it together without a solid base.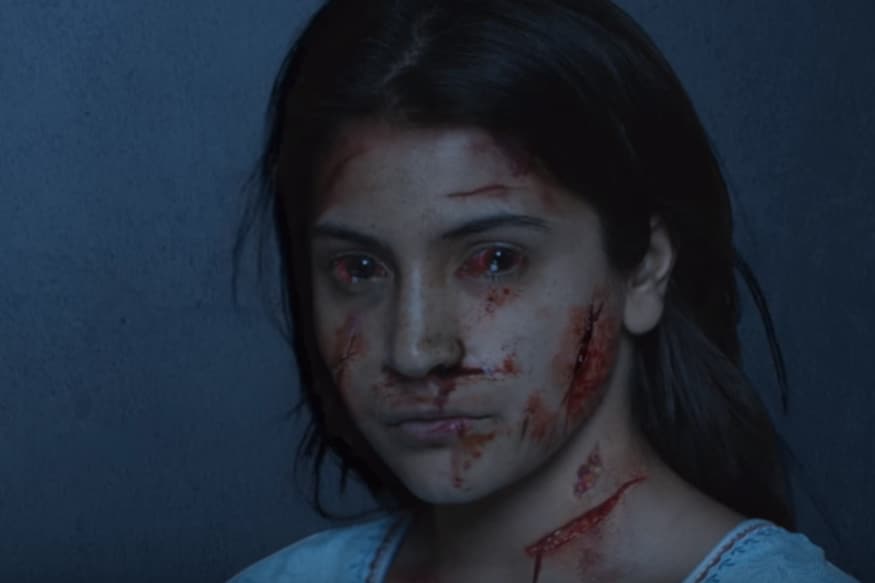 The performances, however, are praise-worthy. Anushka as Rukhsana oozes a strange vibe like she should and brings a depth to her act. With bruises on her skin, fear in her eyes and hope in her actions, she tries her best to pull different strings and renders a mysterious feel to her character.
Despite the fact that Arnab's behaviour contradicts his own words, Parambrata shines in the film. His subtle and nuanced act is something to look out for. Interestingly, the two strike a stimulating chemistry onscreen in quite a handful of scenes. Rajat plays Bangladeshi professor Qaleem Ali and swiftly plays to the narrative. But all three charactes are led down by cliché plot twists and a poorly-written narrative.
So while there's enough meat onscreen for its characters to thrive on, there isn't enough in the story to keep the viewers invested. Much of the action takes place in confines of the four walls—Arnab's bachelor pad and morgue. And like all other horror films in Bollywood, this one too eventually turns out unintentionally funny at times. The characters have an overbearing goodness in them that makes it hard for the evil to shine on and while only a few of those moments are heartwarming, most of them appear to be garbs of social messages pertaining to good vs evil and the perpetual evil within. And of course, we all know who wins in the end.
It sure fares better than all other unintentionally comedy films served us in the genre of horror in the recent past, but for a film to have promoted itself on the tagline 'not a fairytale', Pari unfolds exactly as one and thereby fails to send chills down your spine or up your head.
Read full article