Pirates of The Caribbean-Salazar's Revenge Review: This One Doesn't Disappoint
Will Captain Jack Sparrow be able to retain his charm?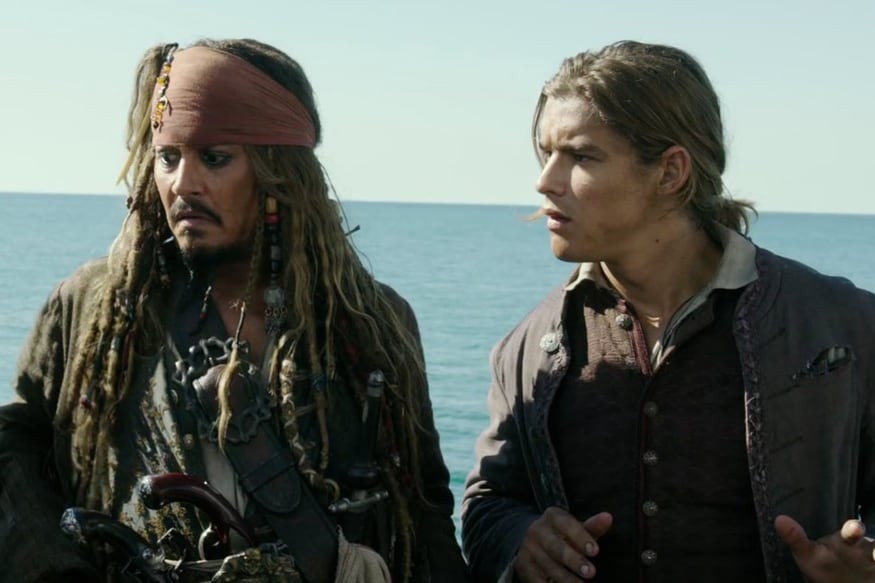 Image: Youtube/ Disney Films
It's time to adjust your sails and look for another sea adventure with Captain Jack Sparrow taking the lead. Disney's popular franchise, Pirates of The Caribbean is here with its fifth instalment, titled Salazar's revenge.
The film is directed by Joachim Rønning and Espen Sandberg with Johnny Depp, Kevin McNally and Geoffrey Rush reprise their roles as Jack Sparrow, Joshamee Gibbs and Hector Barbossa, respectively. The film also features Javier Bardem as Armando Salazar, a cursed admiral who was tricked into a devil's trap by young Sparrow. Now he's back on the sea and seeks revenge for what was done to him. In order to outrun a cursed and undead Salazar, Captain Sparrow has to find Trident of Poseidon, and thus begins another adventure filled with action, misfortunes, meeting and Jack Sparrow's sarcastic comments.
Orlando Bloom's returns as Will Turner after the third instalment and now he has a son Henry Turner, who is aiding Sparrow on his mission. Buzz is, Keira Knightly might also be making an appearance as Elizabeth.
So can fans expect a Turner Family reunion? Will the franchise get a much-required revival? Will Captain Jack Sparrow be able to retain his charm? Was it a good decision by Disney to bring back the franchise after six years? Sameeksha from News18.com is inside the theatre to answers all these questions and more.
Tweets about #PiratesoftheCaribbean from:News18movies
Get the best of News18 delivered to your inbox - subscribe to News18 Daybreak. Follow News18.com on Twitter, Instagram, Facebook, Telegram, TikTok and on YouTube, and stay in the know with what's happening in the world around you – in real time.
| Edited by: Sameeksha
Read full article