Prakash Padukone on Deepika Moving to Mumbai: We Were Very Nervous, She Was Not Even 18
Deepika Padukone is slated to marry Ranveer Singh in Italy on November 14-15.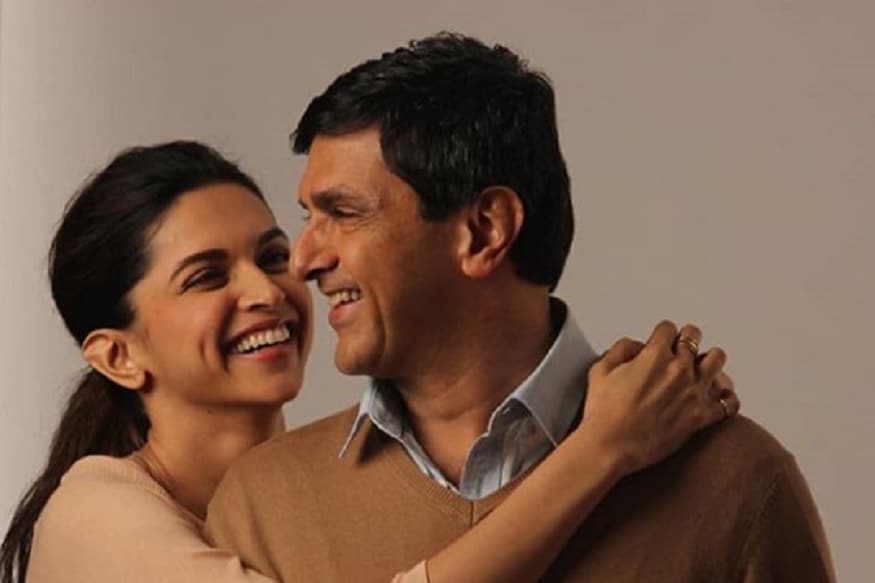 Deepika Padukone with father Prakash Padukone. (Image: Instagram)
Veteran badminton player Prakash Padukone was very nervous, much like any other father, when his daughter Deepika Padukone, now one of the most sought-after actors in Bollywood, first decided to move to Mumbai at 17.
"It was extremely difficult for us. We were very nervous because she was not even 18. She didn't have a place to stay. She was moving into a new field. At that time we felt she was too young to move out," he told India Today in a recent interview.
"But now when I look back, I think she did the right thing. Because in that profession, (modelling/acting) you need to start early," he said.
However, despite Deepika being in the showbiz for 10 years now, Prakash is still not comfortable reading about rumors of her link-ups and now her impending wedding with Ranveer Singh in Italy on November 14-15.
"Initially, we found it difficult. But nowadays, we're used to it. Some of it—what is being reported is true, but some of it is absolutely not correct. But it is a part and parcel of... you can't have only good things. One has to accept it," he said.
Though he is a popular sports personality, Prakash said he never forced Deepika to follow in his footsteps. "From my experience, I can say that my father let me choose a career like badminton, where there was no money. My wife and I decided to let our daughters pursue whatever they wanted."
Today, Prakash is a proud parent, more so when he is acknowledged as Deepika's father. "It's a moment of pride for any parent when their child has achieved so much," he said.
Follow @News18Movies for more.
Read full article