GET Stock

Quotes


'Praktan' Review: A Poignant Film That Teaches You the Art of Moving On
'Praktan' pairs one of Bengali film industry's most loved onscreen pair- Rituparna Sengupta and Prosenjit Chatterjee after a long gap.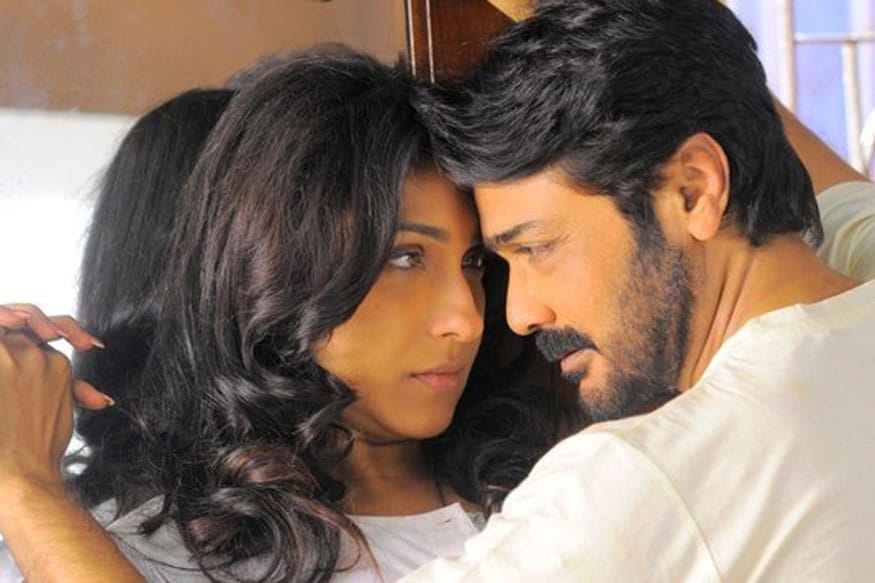 'Praktan' pairs one of Bengali film industry's most loved onscreen pair- Rituparna Sengupta and Prosenjit Chatterjee after a long gap.
Cast: Prosenjit Chatterjee, Rituparna Sengupta, Soumitra Chatterjee, Sabitri Chatterjee
Director: Shiboprasad Mukherjee and Nandita Roy
Director duo Shiboprasad Mukherjee and Nandita Roy had given us a little gem of a film called 'Bela Sheshe' in 2015. A poignant film about a man who decides to divorce his wife of 50 years just to make her more independent and street smart, only to realise that he is the one who is more dependent on her. A beautiful, witty take on how marriages are in India- the film gave viewers lessons on relationships and modern day marriages. The duo's latest film 'Praktan' also talks about relationships but of those which did not work out.
The term 'Praktan' means 'Former' and the film primarily focuses on the failed marriage between Ujaan (Prosenjit Chaterjee) and Sudipa (Rituparna Sengupta). Yet the term sets the theme for all the stories within the film. The film opens at a Mumbai railway station, where characters are boarding a Kolkata bound train. Along with Sudipa, the first class compartment also has a set of musicians, a honeymooning couple, an elderly couple and a mother with her daughter who shares the coupe with Sudipa.
Each of the characters are dealing with ghosts of their pasts. A musician reminiscence about former friend and band mate and the lost glory of a successful band he was part of few years back. A husband asks his new wife about her past relationship and whether he was better than what she settled for. The elderly couple grapple to come to terms with the changing times and a young architect is forced to revisit her failed marriage when she ends up sharing a train coupe for two days with her ex-husband's present wife and daughter.
Set over two days inside a train compartment, the film beautifully travels back to Sudipa and Ujaan's story which began in the city of Kolkata and eventually their tumultuous marriage of few years. Sudipa, an independent, successful conservational architect falls for the bright, charming Ujaan - a heritage walk leader and a history enthusiast. While their common love for heritage makes them fall in love and eventually get married, their different temperament and thinking makes them drift apart soon enough.
The narrative keeps going back and forth making the film very engaging. The directors also cleverly use some of the best names in Bengali cinema as part of the story line. So we have 'Chandrabindu' band's lead singers Anindya Chatterjee and Upal Sengupta sharing a coupe with singer-composer Anupam Roy and former band member of 'Bhumi' Shurojit Chatterjee. The musicians jam together- giving the film some memorable tunes.
Then the elderly couple is played by yesteryear's stars Soumitra Chatterjee and Sabitri Chatterjee. And of course, the casting of the lead pair is quite a coup as popular pair Prasenjit Cahtterjee and Rituparna Sengupta come together on screen after years. They had in the late 1990s and early 2000s ruled Bengal film industry, churning box office hits year after year.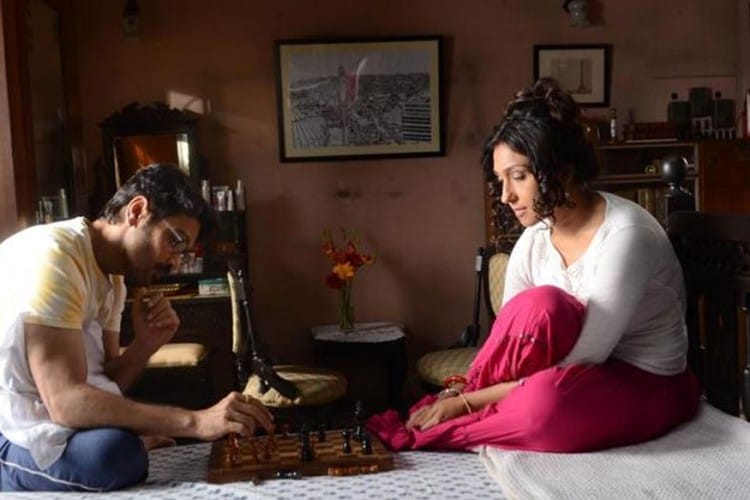 While the film beautifully merges all the characters into the story line, there are some hiccups too. The second half is stretched with a long Antakshari scene in between which doesn't really do much to the story. As much as it is entertaining with some of the best musicians freely jamming with co-passengers- the scene seems rather unnecessary. At that point, a lot has happened and you are more eager to know how Ujaan and Sudipa will deal with a crisis at hand, rather than watching them singing old Hindi classics.
With credible actors in the star cast, Mukherjee and Roy ensure that there is no loophole in the acting department. Each actor justifies his role well. But Sengupta and actress Aparajita Adhya stand out from the rest. Both play diametrically different characters- Sengupta as the ambitious, hardnosed architect with a bitter past and Adhya, a loving mother, a dutiful wife who has the strength to accept her husband's past and move forward. Adhya brings in a lot of cheer right from the first scene and makes you fall in love with her character, the naive Molly. Sengupta, of course a seasoned actress, nails her part of a modern, career oriented woman who just can't come to terms with her husband's conventional ways. Sudipa's agony and confusion is something that every career-oriented woman would identify with. Prasenjit Chatterjee as the bright yet flawed Ujaan is charming as always.
Apart from the music, one must take note of the first few scenes where the camera captures Kolkata in all its glory. From the sunset on the river Hooghly to the historic Writers' Building to the stunning aerial shots of Victoria Memorial, the 'Kolkata Anthem' highlights the rich heritage of the city and almost makes you yearn for a trip to the city.
The film throws upon a lot of questions about modern marriages. Is the husband wrong in expecting his wife to compromise on her career for the sake of his happiness and family? Should a wife cave in to the demands of the husband? Who should be making more compromises in a marriage- a wife or a husband? And more importantly, the film beautifully highlights why it is important to accept the mistakes of the past and move on.
'Praktan' may be tad bit long, and with a few flaws here and there (Sengupta's hairdos in the flashback scenes are hideous and age inappropriate), the film is poignant and beautiful. An easy watch, the story highlights the importance of burying the past and moving forward without any regrets.
Ratings: 3/5
Also Watch
Read full article