Photos: Priyanka Chopra and Nick Jonas Kick Off Her Birthday Celebrations in London
Priyanka and Nick have been travelling together non-stop for the past few months.
Priyanka Chopra and Nick Jonas step out for a dinner date in London. (Image courtesy: http://nickjonasphotos.sosugary.org)
Priyanka Chopra has kicked off her birthday celebration with rumoured boyfriend Nick Jonas in London. The actress was spotted leading the way while heading to an awaiting car with the American singer on Tuesday night in the British capital, reports Just Jared.
As per the report, the rumoured couple enjoyed a lavish meal at the Chiltern Firehouse, one of the celeb hot spots in London.
While Priyanka stunned in halter-neck black top and polka dot pants, Nick opted for a casual look in a full-sleeves t-shirt, and trouser.
Take a look: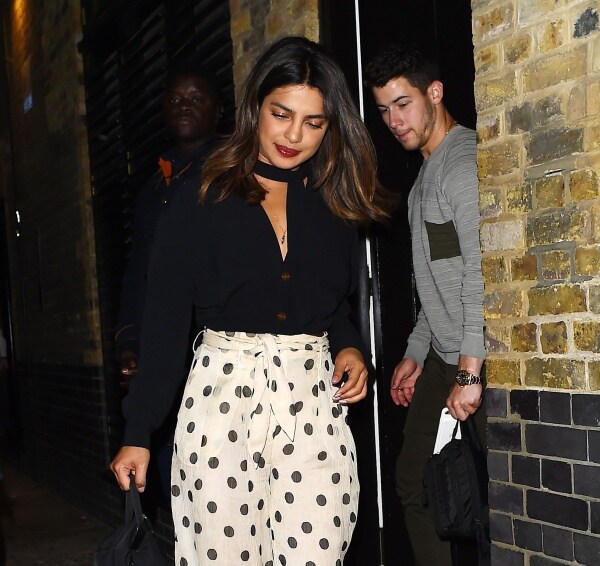 Image courtesy: @NickJonasPhotos
Image courtesy: @NickJonasPhotos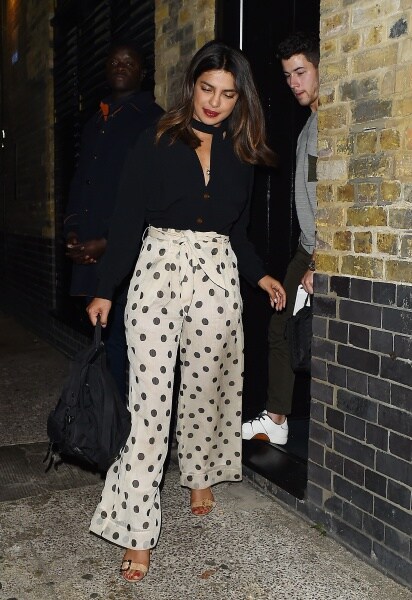 Image courtesy: @NickJonasPhotos
On Monday night, Priyanka stepped out for dinner with Nick, his brother Joe, and his fiancee, Sophie Turner. The group dined at the 34 Mayfair in the British capital before heading over to a casino.
It was Memorial Day weekend when the news of Priyanka and Nick's alleged affair reached its peak. At the time, the two were photographed curled up together on a yacht alongside Hidden Figures star Glen Powell and Grey's Anatomy actor Wilmer Valderrama. In June, Nick also took Priyanka as his date to his cousin's wedding in Atlantic City, New Jersey. The two decided to take their relationship to the next level after they began exchanging flirty comments on Instagram.
Read full article