GET Stock

Quotes


Powered by



Priyanka Chopra's Quick-witted Replies On International Chat Shows Prove She's The Coolest Celebrity Ever
Actress Priyanka Chopra appears confident and poised in her interviews and most importantly, she is herself and not pretending to be someone else. She has come a long way and all the appreciation she receives is well deserved.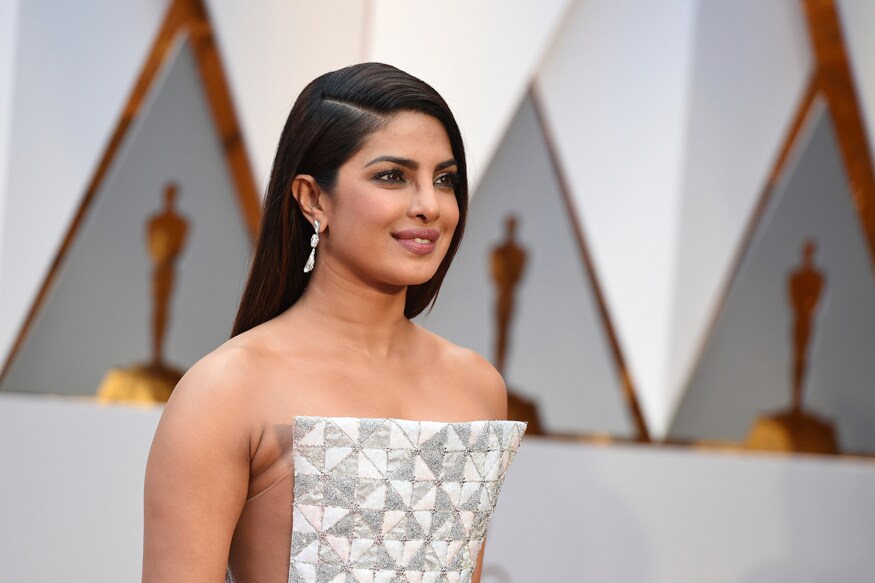 Image: AP Exchange
Nothing seems impossible for Priyanka Chopra. From being the leading lady in Bollywood movies to now on her way to conquer Hollywood - she is the true definition of a strong and independent woman and also an ideal role model for young girls to look up to.
She has become the most talked about celebrity internationally in a short span of time starting from her power-packed performance in the American television show
Quantico
to her much appreciated act in Hollywood debut
Baywatch
.
She appears confident and poised in her interviews and most importantly, she is herself and not pretending to be someone else. She has come a long way and all the appreciation she receives is well deserved.
On her birthday today, we get you is a list of some of her wittiest and straight forward answers that she gave during her international interviews.
The Late Show With Stephen Colbert
Priyanka Chopra's interaction with the show's host Stephen Colbert was fun and entertaining. There she jokingly said that she is on a visa and so she has to be careful about what she speaks else she might get in trouble which was to hint that she might get deported for being honest.
The View
When the host talked about how actress Debra Messing admitted recently to being criticized for her nose. Priyanka admitted that she too underwent criticism when she met a director or producer regarding her potential Bollywood launch. She said that he had a problem with most of her body parts and then she went to say that how there is a false perception of how women should look like. Her honesty just won our hearts and gave us the confidence that we too shouldn't be bothered by what others say and should be happy with the way we are.
The Tonight Show With Jimmy Fallon
She gave us festival celebration goals by teaching the show's host Jimmy Fallon about our beloved festival Holi and how we Indians celebrate it. She ended up playing Holi with Jimmy by throwing colored powder at each other. She did make us nostalgic by bringing out our cherished memories of celebrating Holi with our family and friends. She taught us that one can be modern yet so grounded with tradition.
Jimmy Kimmel Live!
She talked about why she decided to do her high school in New York as she loathed the idea of wearing school uniform while going to school which is compulsory in most Indian schools. Well, her confession was an honest account about how we all felt about wearing uniforms to schools and how swiftly we grabbed an opportunity to wear casuals to school. She also humorously acknowledged that everyone knows how Indians travel in packs on being asked with whom she lived in New York with.
Chelsea
On being asked whether she knew English when she came over to New York, she broke the stereotype which most of the Americans have regarding whether Indians know how to speak in English by patiently replying to her question that most people in India know and understand English despite it not being their first language.
The Talk
While promoting her Hollywood debut, she appeared on the talk show
The Talk
. There she talked passionately about her experience and struggles she had to go through to win Miss India 2000 and eventually the Miss World 2000. It was like dwelling into the life of a simple 17-year-old girl who fulfills her dream through her hard-work and perseverance.
Wendy Williams
When asked about who her date was for Met Gala, she answered that she doesn't feel the need for a date and that it was her moment and her outfit and she enjoys being all by herself there. She likes being a strong and independent woman she said. She further went on to say that how women are judged for not being married by the time they are thirty. She also proved that she is a good and supportive friend when she asserted that her friend Megan Markel's credentials include more than just Prince Harry's girlfriend and added that she also plays the lead in television show
Suits
.
Also Watch
Read full article