0/288 Seats ((145 Seats to Win)
Alliance
BJP+
YSRCP+
TDP+
INC+
OTH
Wins + Leads
0
0
0
0
0
+/- 2014
+0
-0
-0
+0
0/90 Seats ((145 Seats to Win)
| Alliance | BJP+ | INC+ | BJD+ | OTH |
| --- | --- | --- | --- | --- |
| Wins + Leads | 0 | 0 | 0 | 0 |
| +/- 2014 | +0 | -0 | -0 | +0 |
Priyanka Chopra's Workout Selfie Has Left Ranveer Singh in Disbelief. Find Out Why
Ranveer Singh and Priyanka Chopra's sweet exchange on Instagram is not something you would want to miss.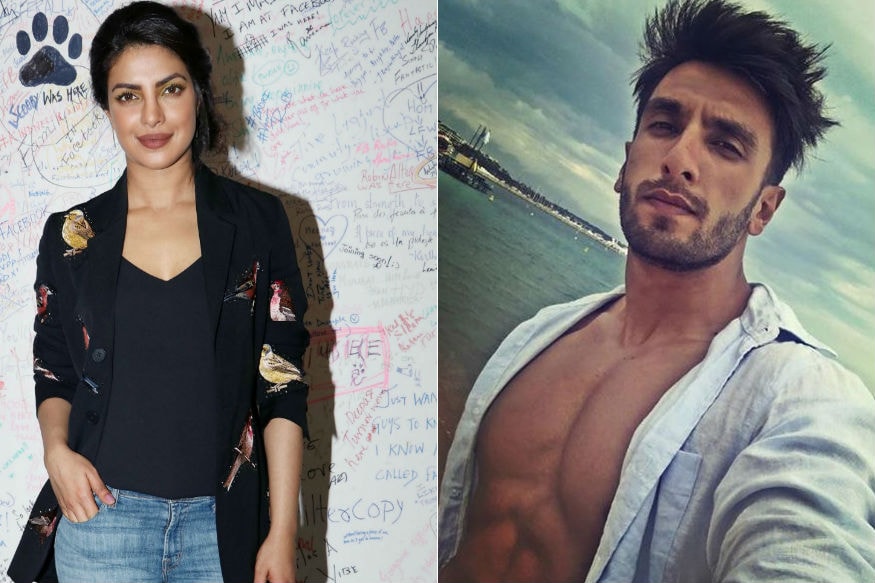 (Photo: File photo of Ranveer Singh and Priyanka Chopra)
Actress Priyanka Chopra's recent picture posing in front of a mirror in a gym in Mumbai, waiting to begin her workout session with her trainer, has left actor Ranveer Singh in disbelief.
Are you wondering why is that so? Well, it's because never have we ever come across a picture of the Quantico star working out in a gym, doing pilates or performing yoga to stay fit. In fact, she is one actor who has openly admitted to being a complete foodie and credits her good looks and lithe frame to her great metabolism.
So, after spotting a picture of Priyanka in the gym on social media, Ranveer couldn't help but comment. He wrote, ""PC Working out? Now I've seen everything..what you eating post-workout? Chivda?"
To this, Priyanka instantly replied, "@ranveersingh lol! Nahi Yaar! I've learned Focus and dedication from u!"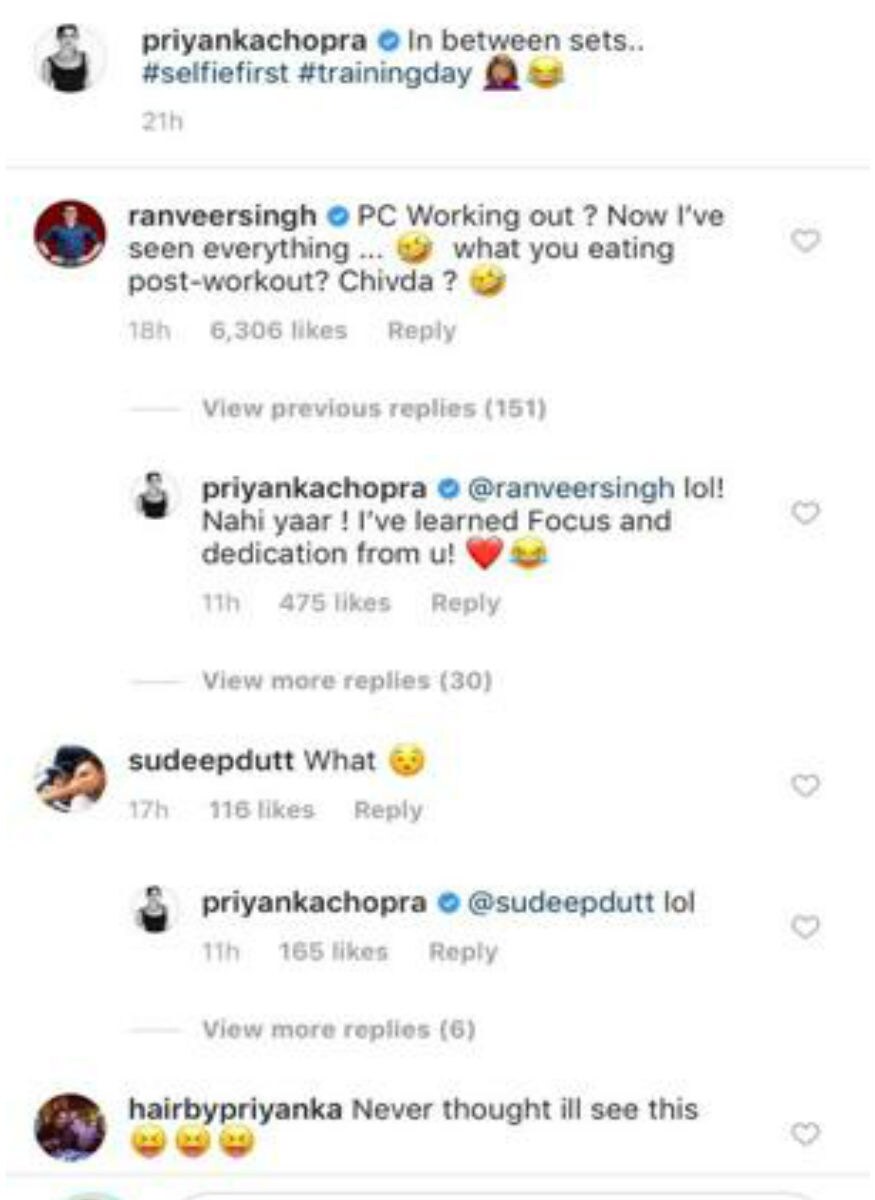 In a previous interview with Women's Health, the Baywatch actor was quoted saying that "life is just really fast-paced and you don't have to kill yourself in the gym." "You don't have to starve yourself. I love having my pizzas and burgers and buffalo wings, on the side, for sure. But I like staying fit as well," she added.
Get the best of News18 delivered to your inbox - subscribe to News18 Daybreak. Follow News18.com on Twitter, Instagram, Facebook, Telegram, TikTok and on YouTube, and stay in the know with what's happening in the world around you – in real time.
| Edited by: Mugdha Kapoor Safaya
Read full article