Rajinikanth to Discuss Political Plans With Amitabh Bachchan?
According to a source, the two superstars will meet in the coming weeks to elaborately discuss what's on Rajini's move into the politics.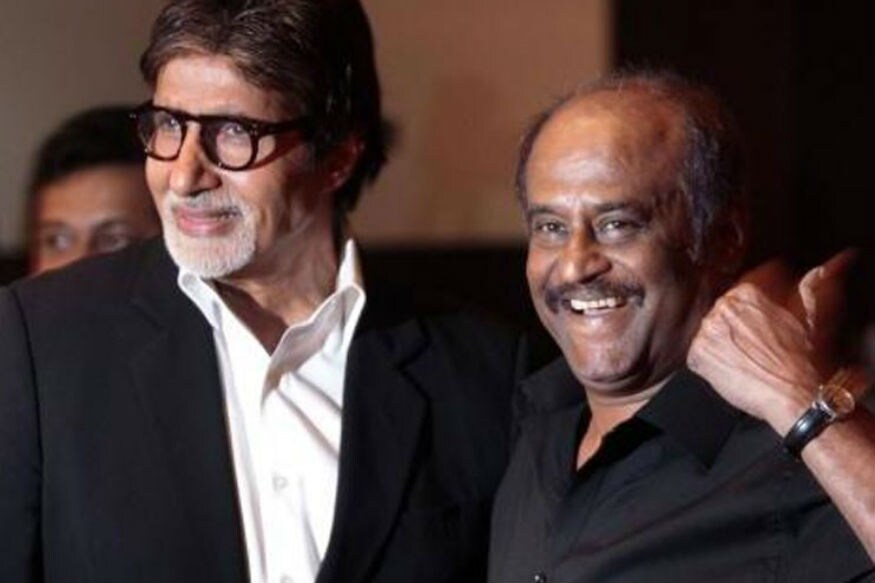 The two superstars had starred together in 1991 film Hum.
New Delhi: Actor Rajinikanth, who has dropped strong hints of a political plunge in recent weeks, is expected to meet his close friend and actor Amitabh Bachchan soon. According to a report, a source close to Rajinikanth revealed that though the actor is seriously thinking about a career in politics, his family is not in favour of this decision.
A source told DNA, "He(Rajini) may be mildly tempted to get into active politics, but he won't. His family is dead against bringing politics into Rajini's career. They cite the example of Amitabh Bachchan, who to this day, regrets his sticky stint in politics."
In a fan meet event over a month ago, Rajinikanth had hinted at joining politics, saying, "Right now god is using me as an actor, but I can't say anything about the future. If god decides that I join politics, then I will do so."
ALSO READ | Weeks After Dropping Political Hints, Rajinikanth Meets Right-wing Leaders
The source further disclosed that the two superstars, who had starred together in 1991 film Hum will meet in the coming weeks to elaborately discuss what's on Rajini's mind.
"Rajinikanth wishes to think over the issue, talk about it and explore the possibility. Even though there is a lot of pressure on him to get into active politics from many quarters, he is no hurry to bite the bait. He will be meeting old friends whose judgement he trusts, including Bachchan sahab and discuss it with them," the source said.
ALSO READ | Dhanush Mum on Possibility of Rajinikanth Joining Politics
The reason why Rajinikanth's family is against him joining politics is his reportedly frail health. The source revealed, "His daughters won't allow him to do more than one film a year. For the first time in years, he shot two films simultaneously — 2.0 and Kabali. The stress took a toll on his health. So, I really don't know whether politics is what he wants to get into."
Well, looks like Rajinikanth is ready to give a deeper thought to his impulse of joining politics and how it might affect his popularity as an actor. Amitabh Bachchan himself had a brief stint at politics when he joined the Congress in 1984. He contested from Allahabad against HN Bahuguna, former Chief Minister of Uttar Pradesh and won by one of the highest victory margins. He, however, resigned from the party later in the wake of the Bofors scandal and never returned to politics. His wife Jaya Bachchan is a Rajya Sabha MP from the Samajwadi Party.
Get the best of News18 delivered to your inbox - subscribe to News18 Daybreak. Follow News18.com on Twitter, Instagram, Facebook, Telegram, TikTok and on YouTube, and stay in the know with what's happening in the world around you – in real time.
| Edited by: Sameeksha
Read full article