Rannvijay Singha on First Ever Semi-professional League in India And More
Rannvijay Singh's take on the current state and future of football in India, his semi-professional football league and more.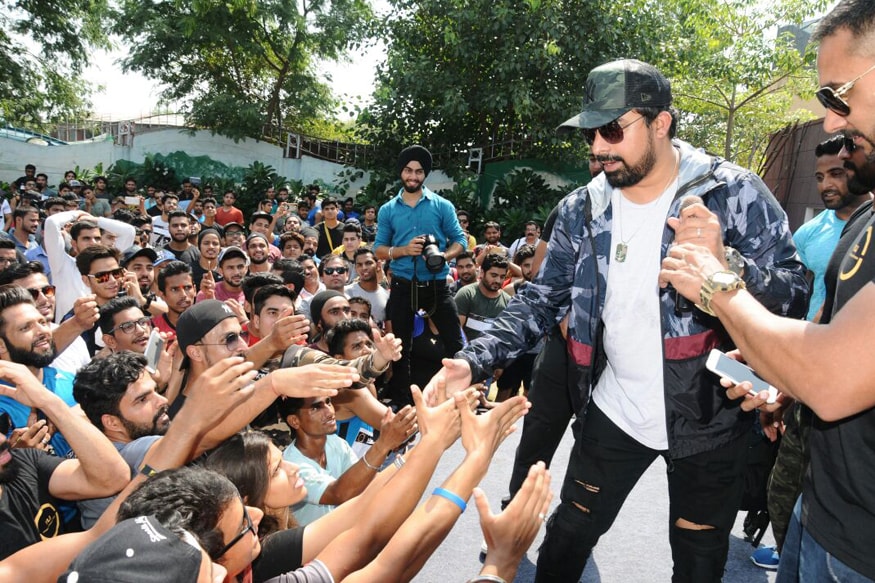 A file photo.
VJ-host-actor Rannvijay Singha, who kicked off his journey in showbiz with MTV Roadies, and carved a niche for himself as a video jockey and actor spoke to News18.com about the current state and future of football in India, his semi-professional football league and more.
What inspired you to starting India's first semi-professional talent-search based football league?
The inspiration and idea for this league was to provide everyone - who are not part of a professional sports background - an infrastructure to play the sport in a professional manner. I personally believe, that even after a person completes his graduation and moves on with his life and a career, his interest in the sport doesn't need to stop.
In our country, either you're making a living in sports on the big level or you're making a living out of something else. To connect the two, India doesn't have the right infrastructure. But USA has semi-professional or fun based sports leagues for all age groups. I feel leagues like ours are a stepping stone towards building that infrastructure which provides a person to play a sport professionally, with proper support, with referees, kits, floodlit grounds and more, and then to formalise this into various teams so that one has a sense of belonging and comradery. For this league, we conducted trials and built a pool of players, formed 16 teams with 16 owners and we had a full-blown league in our hands.
Can such leagues enable players who perform well to earn acceptance at a professional level?
Some of the players who play for us are very young. They get to learn the sport with time and experience. Leagues like ours become a scouting ground for clubs from across the professional leagues in our country. Best players from the whole league might get a chance to go for a trial for these teams.
What can bring about a better and a brighter future for Indian sports?
Everything in India has a better future. About 10 years down the line, almost everything in our nation will have a promising future. We didn't have anything a decade back, not even the IPL which now is the biggest cricketing league in the world. Nobody wants to know when Iceland will have a big cricket league of their own. India at least has professional football leagues, which many countries don't.
Read full article