Reel Awards Nominee Meher Vij Says 'Every Award is Important Because It is Acknowledgement of Your Hard Work'
Meher Vij has been nominated in the BEST SUPPORTING ACTRESS category for her portrayal of Najma, a victim of domestic violence and a mother of two, in "Secret Superstar" at the upcoming News 18 Reel Movie Awards.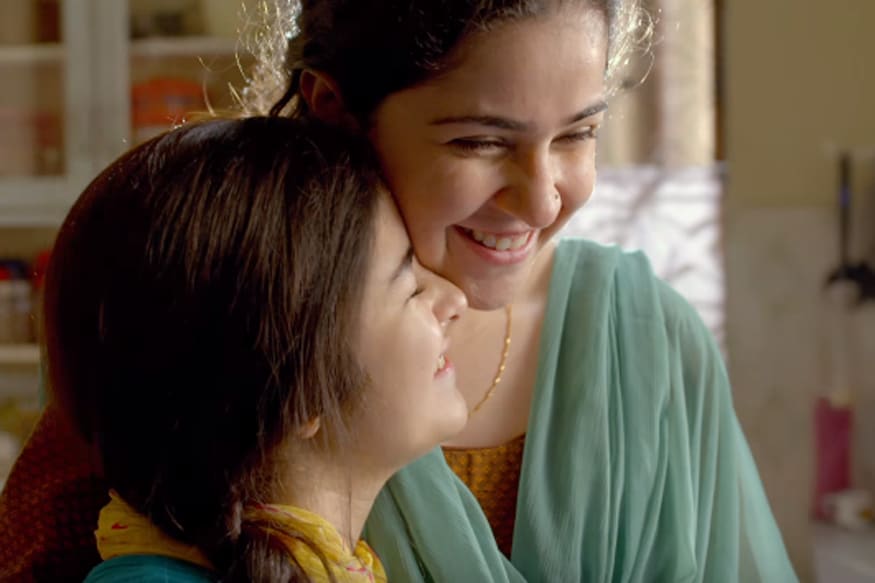 A still from Secret Superstar.
After giving two exemplary performances back-to-back in critically acclaimed films Bajrangi Bhaijaan and Secret Superstar, Meher Vij is one of the few actors who has broken the stereotypical image of the on-screen mothers in Bollywood. With her subtle yet powerful acting skills, Meher made her presence felt in the Hindi cinema. She has been nominated in the BEST SUPPORTING ACTRESS category for her portrayal of Najma, a victim of domestic violence and a mother of two, in Secret Superstar at the upcoming News 18 Reel Movie Awards, an initiative by News 18 to recognise and reward New Age Cinema and its artists who deserve glory as they champion creative visual storytelling and epitomise diversity in the uniqueness of content. Here's what Meher Vij has to say about it:
People go to watch Golmaal but they don't want to watch Secret Superstar which is very sad. I feel this is an amazing initiative as it's high time that we make people realize how important our cinema is and how important these kinds of influential films are. Of course, people watch every kind of film but they should also support these kinds of films. Hence, this initiative is amazing and I hope it goes out to every person and spread a lot of awareness.
Also, I would say as an actor, every award and appreciation is important for me; it doesn't matter where it's coming from because it's an acknowledgment of your hard work. We work so hard for our films and expect them to run well and be accepted; I think, in that case, awards are important you want to be defined and acknowledged.
Moreover, I feel content-driven films have always been liked but I don't know what happened in between in last 15-20 years. It just got completely wavery. But of course, things are changing. The audience really liked what I did with my character in Secret Superstar. I was told not to make my character clichéd because we have seen a lot of characters who have done a very clichéd job as a mother. So, probably this new approach towards the character is kind of very relatable for people. Rajkummar Rao has worked so hard with so much perseverance and now he has reached a level where the audience has completely acknowledged him. So probably it's his new approach towards his characters or the way he talks that people find it very relatable.
However, I feel we are still evolving and we are taking a lot of time to do that. We need to be expanded our mentality, it's high time now. We have many examples, like when people said Vidya Balan cannot play this character or that character, but she proved all of them wrong and how.
I also don't care about being typecast because I know my limits and I know what I am capable of. I don't mind playing a mother again but right now I don't want to play one because it will become very boring for me. I have done it twice and so I don't want to keep playing the same thing again and again, because I have so much more to offer. And as an actor you feel so stuck in one kind of role. My comfort zone has always been comedy or romance, and so for me, I have not even opened 5 per cent of what I can do. That's why it will be very boring for me to play a mother again. It's not like I'm scared but I just want to creatively explore.
(As told to Shrishti Negi)
Get the best of News18 delivered to your inbox - subscribe to News18 Daybreak. Follow News18.com on Twitter, Instagram, Facebook, Telegram, TikTok and on YouTube, and stay in the know with what's happening in the world around you – in real time.
Read full article