Remembering Shashi Kapoor: The Thespian Who Brought India to the World Stage
Of Prithviraj Kapoor's three sons, Shashi was the most unassuming and by fate's whimsy, the most impactful.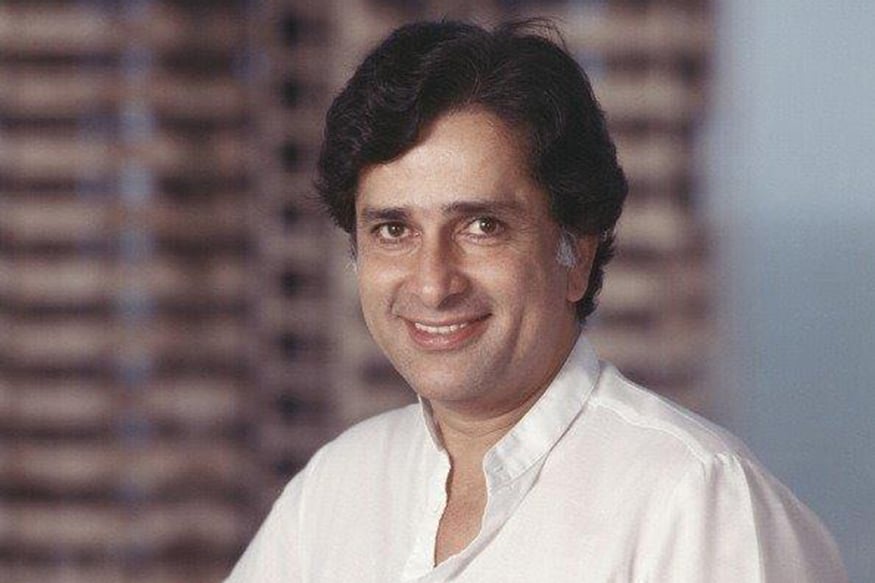 Of Prithviraj Kapoor's three sons, Shashi was the most unassuming and by fate's whimsy, the most impactful.
It took but the suggestion of a wall and the declaration of an inheritance to divide a nation. It wasn't 1947; it was 1975, and a brash young Amitabh Bachchan took a post-Socialist India by storm, declaring his supremacy through the owning of a private vehicle, home and wealth. Shashi Kapoor had but his mother. Amitabh became a young nation's ambition, but Shashi was henceforth our collective conscience.
Of Prithviraj Kapoor's three sons, Shashi was the most unassuming and by fate's whimsy, the most impactful. The eldest brother Raj is considered the classic dramatist in his tempering of tragedy with comedy, the absolute with the absurd. Shammi, the second son, is immortalized with a bohemianism that went far beyond the 'Yahoo' that still echoes through a film industry enamored with song and dance. And then there was Shashi, not too jaded, not too trite: like the baby bear, he were just right. Equally at home in reserved morality as well as in the bacchanal of Bollywood between the 70s and 80s, Shashi carve out a distinct niche as not so much an everyman, but the man that was needed.
He began as a child actor, but his first adult role was in the 1961 film Dharamputra, directed by a then unknown Yash Chopra, based on a novel by the same name, and set around the Partition of India. Indeed, it was the first Hindi film based on a seemingly still taboo subject. The film's graphic and verite approach to the subject led to rioting in the halls it was screened in and a failure at the box office. Yet out of all that chaos, a star was born. A star ascendant, some might say, as he streaked past English cinema, the first Indian lead of the first Indian-borne English language film of Merchant-Ivory Productions. He met his wife there and also starred in a singular litany of British-Indian films, including Shakespeare Wallah, Bombay Talkie, and Siddhartha, wherein he played the titular imagining of Herman Hesse's novel tribute to the Buddha.
Hindi cinema also courted him as well, their affair producing cinematic offspring like Roti Kapda Aur Makaan, Kabhie Kabhie, Do Aur Do Paanch, Jab Jab Phool Khile, Waqt, Sharmelee, Silsila, and Satyam Shivam Sundaram. You know about all of those films. Reams have been written on them.
But even more than his celluloid presence on screens across the country, Shashi's most significance to his beloved art form was the establishment of the Prithvi Theatre. First established by Prithviraj Kapoor in 1942, and featuring a traveling troupe of 150 members, Prithvi Theatre was a traveling cinema, sans cameras, bringing the issues plaguing a nation-to-be to front stage. 2,662 plays were staged around issues as diverse as Hindu-Muslim unity, agricultural challenges, and society as a whole and in detail, with funding coming from Prithviraj's cinematic endeavors.
It was Shashi, along with wife, Jennifer Kendal, who corralled this gypsy theater into a cohesive space, the physical Prithvi Theater in Mumbai, in 1978. It took 16 years (Prithviraj having leased the original land for the theater in 1962), but Shashi and his wife, along with their dramatic company Shakespearana and the vestiges of the senior Kapoor's original endeavor established the Prithvi Theater. Its first play was Udhwastha Dharmashala, written by G P Deshpande, and staged by some young actors named Naseeruddin Shah, Om Puri and Benjamin Gilani. The rest, as they say, is history.
Get the best of News18 delivered to your inbox - subscribe to News18 Daybreak. Follow News18.com on Twitter, Instagram, Facebook, TikTok and on YouTube, and stay in the know with what's happening in the world around you – in real time.
Subscribe to Moneycontrol Pro and gain access to curated markets data, trading recommendations, equity analysis, investment ideas, insights from market gurus and much more. Get Moneycontrol PRO for 1 year at price of 3 months. Use code FREEDOM.
Read full article