Rishi Kapoor Lashes Out at Anurag Basu Over Jagga Jasoos Box-Office Debacle
Rishi Kapoor is evidently not happy with the way Anurag Basu took the things forward in Jagga Jassos, which stars Ranbir Kapoor and Katrina Kaif in lead roles. Incidentally, Ranbir has also produced the film.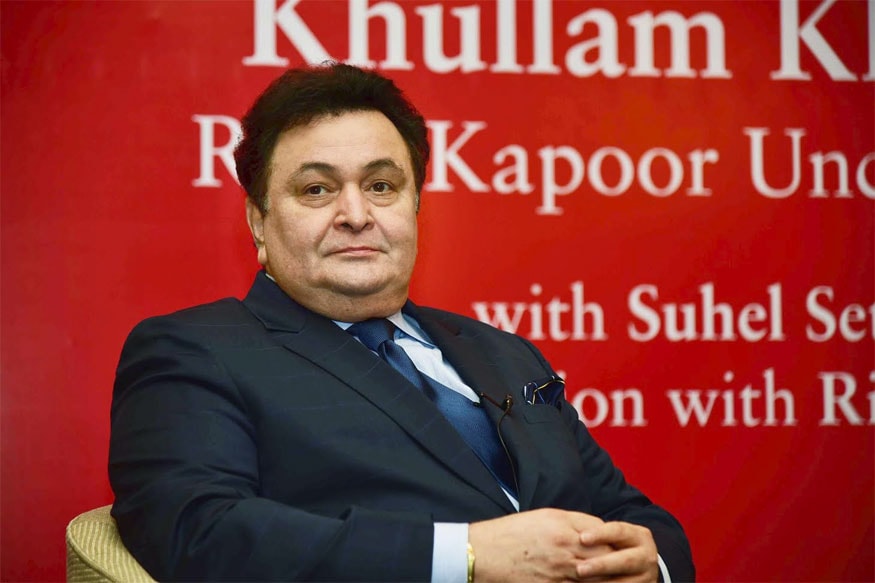 Image Courtesy: Yogen Shah
Rishi Kapoor, popular for his unabashed views on everything, from sports to films, has lashed out at Jagga Jasoos' director Anurag Basu, The actor whose son Ranbir Kapoor is the lead actor and producer of the film talked about his disappointment with film's director in an interview. Rishi was quoted saying, "I didn't hate or love the film. I only felt it needed to be abridged by 20 minutes. But who is going to give that opinion to them?He's such an irresponsible director that he doesn't complete the film. It was supposed to release three times in the past two years, but it kept getting delayed."
The film has not been received well by the audience and is struggling at the box office. Team Jagga Jasoos has referred jokingly to the delays in their film - Ranbir even quipped about using Shah Rukh Khan's four-year-old son Abram's birthdays to keep track of time. However, his dad left no stone unturned to unleash his fury on Basu for his lack of time management. The actor even went on to say, "I totally agree with Ekta [Kapoor] when she threw him out from her film. He had problems with Rakesh Roshan while working on 'Kites' (2010). He's such an irresponsible director that he doesn't complete the film."
Jagga Jasoos is Ranbir's maiden production and the ambitious project cost him a huge sum. About the money being invested in the film, Rishi says, "Ranbir is the producer too, and his neck is in the noose. Who the hell are you [Basu] to do all this? It is ridiculous that a producer hadn't seen his product a day ahead of the film's release. You may be the biggest director in the world but nobody would like to work with you because you are irresponsible."
The film starred Govind in the initial stages but chopped out his part in the final cut. While the veteran actor tweeted out his disappointment and called it a 'director's wish', Rishi didn't take it softly. The actor says, "You even threw Govinda out of the film. If you don't want Govinda to work in your film, why did you ask him in the first place? Iss sab mein Ranbir ka naam toh kharaab hoga, aur kya? Mera kharaab hoga!( All these acts will defame Ranbir's and my name in the industry)."
While the veteran actor didn't hail praises or criticism over the content of the film, it seems the business of the film has affected him more than the makers. The actors add, "There are economics and maths involved. Everything is not just about creativity."
Well, let's see what Ranbir has to say about his father's concerns and how positively Basu takes this very-public criticism.
Get the best of News18 delivered to your inbox - subscribe to News18 Daybreak. Follow News18.com on Twitter, Instagram, Facebook, Telegram, TikTok and on YouTube, and stay in the know with what's happening in the world around you – in real time.
| Edited by: Sameeksha
Read full article