Riya Sen Marries Her Long-Time Boyfriend Shivam Tiwari; See Pics
Earlier, there were reports that Riya Sen will tie the knot with her long-time boyfriend Shivam Tiwari, by the end of this month.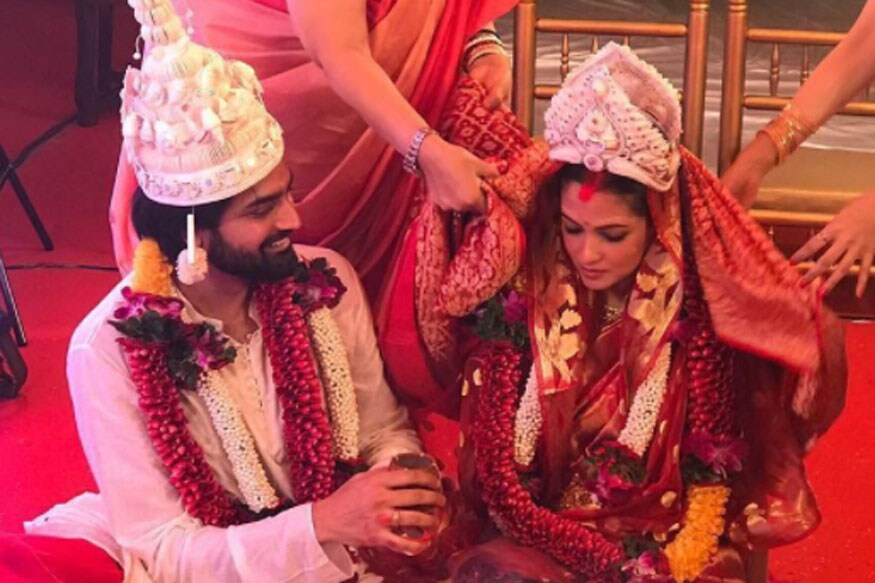 Image: Facebook/Raima Sen
Putting the rumour mill to rest, actress Riya Sen recently got married to her long-time boyfriend Shivam Tiwari. The wedding photos of the couple have started doing rounds on social media.
Credit: @Raima Sen ✅
Earlier, the reports suggested that Riya would tie the knot by the end of this month. However, looks like the couple decided to prepone their big day. The 36-year old actress has been busy filming Ekta Kapoor's web series, while her husband is a photography and biking enthusiast.
Riya's sister and fellow actress Raima Sen took to her social media accounts to post the pictures of the big day.
Riya, daughter of popular actress Moon Moon Sen and granddaughter of even more popular actress Suchitra Sen, is remembered for her films Jhankar Beats and Noukadubi.
In her interview to TOI, Moon Moon Sen had said Times Of India that "good looks matter the most" to Riya. "Money is not important for them (Riya and her sister Raima Sen) as they don't realize its value. But both my girls are high-maintenance, so they need to find boys who are rich, if nothing else," she was quoted as saying by The Times Of India.
Well, looks like Riya did find her Mr. Right and is now happily married.
Get the best of News18 delivered to your inbox - subscribe to News18 Daybreak. Follow News18.com on Twitter, Instagram, Facebook, TikTok and on YouTube, and stay in the know with what's happening in the world around you – in real time.
Read full article