Ronnie Screwvala on Working with Newcomers: Want to Get the Right Person for Each Role
Screwvala opens up about his plans for his new production studio RSVP Films and the newest jewel in his crown, Vasan Bala's forthcoming film, a festival favourite, Mard Ko Dard Nahi Hota.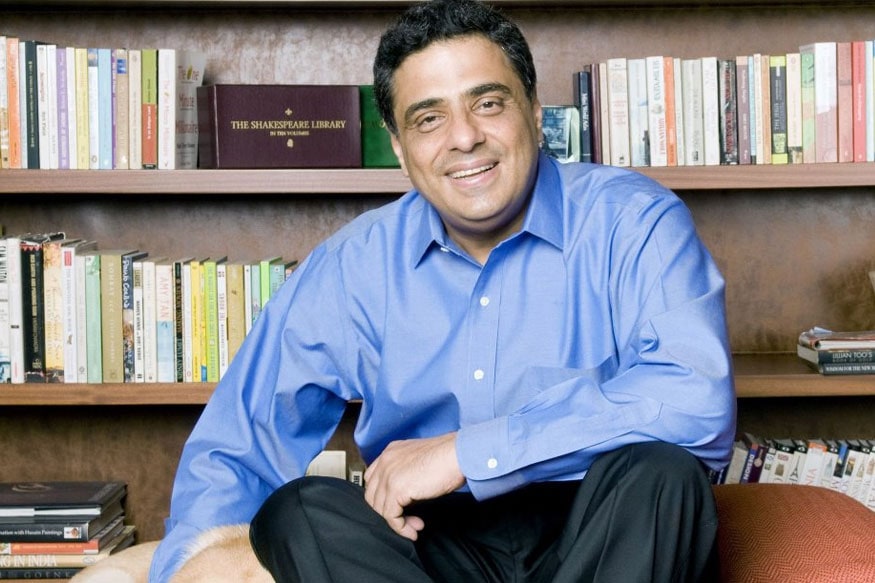 File photo of veteran producer Ronnie Screwvala. (Image: Facebook)
After selling his entertainment company to Disney in 2012, UTV head honcho Ronnie Screwvala took a break from producing films. But not the one to miss the action for long, the 56-year-old is back in business and how.
By the end of 2018, his new studio RSVP Films will have produced three films (Karwaan, Pihu, Kedarnath) and two Netflix originals (Love Per Square Foot, Lust Stories) within a short span.
However, amid interesting projects and incredible talent, RSVP's crowning jewel is Mard Ko Dard Nahi Hota, a Vasan Bala directorial that stars debutant Abhimanyu Dassani, Radhika Madan (of Pataakha fame) and Gulshan Devaiah in lead roles.
Yet to release in India, it is already creating buzz worldwide. The first Indian film to win the prestigious People's Choice Award at the Toronto International Film Festival, Mard Ko Dard Nahi Hota received an equally overwhelming response at the ongoing 20th Jio MAMI Mumbai film festival.
Here, Screwvala opens up about his plans for the new production studio and what is so special about the story of a young man who feels no pain.
What made you want to back Mard Ko Dard Nahi Hota?
Mainly Vasan. I wanted to create something with him. A director can take a good screenplay and make it into a great movie.
Also, I think the characters in this film are something you can fall in love with. So for me, it was the depth of the characters, their multiplicity and Vasan. We are also working together on two other films.
How involved were you in this film's casting?
We were involved but mostly Vasan led. The good part was that we were very clear that we didn't want to cast up the film just because we had a new boy and a new girl. There was never a discussion over whether we should have somebody highbrow or not. We just wanted to get the right person for the right role.
How did Abhimanyu Dassani come on board?
He was already there. Vasan had him in mind for a long time. And he (Abhimanyu) was training like a maniac. That was also a part of it. When we were reading the script, Vasan showed me some of the work that Abhimanyu had done. He wanted to do all of it, action sequences and all. It made a lot of difference.
Read|Meet Gulshan Devaiah's Two Sides, Karate Mani and Bad Boy Jimmy
Read|Bhagyashree's Son Abhimanyu Dassani is All Set to Win You Over
Weren't you sceptical at all about casting newcomers as your leads?
With the genre movies that we want to make, everything can be iffy. I think one has done that enough times to know that you need to just go for it.
You have been working with several new directors lately.
Yes, and it's not one of these noble situations. I just think that there's an incredible, very talented crop of people. But that doesn't mean that we are not working with established directors.
Mard Ko Dard Nahi Hota has been getting rave reviews within the festival circuit. But considering the kind of films that work at the domestic box office, how hopeful are you about it?
This is why we knew we needed to come up with a unique strategy—do the festivals, play a lot of word of mouth, see how international audiences like it. We have got a lot of interest in China, the US. Each movie needs to have its audience. The 'karma' on this film has been good so far.
Follow @sneha_bengani for more.
Get the best of News18 delivered to your inbox - subscribe to News18 Daybreak. Follow News18.com on Twitter, Instagram, Facebook, Telegram, TikTok and on YouTube, and stay in the know with what's happening in the world around you – in real time.
Read full article