Rukh Movie Review: A Heartbreaking Film That Ends On a High Note of Hope
Despite the overwhelming heaviness, and frankly a cop-out ending, the film is powered by its performances.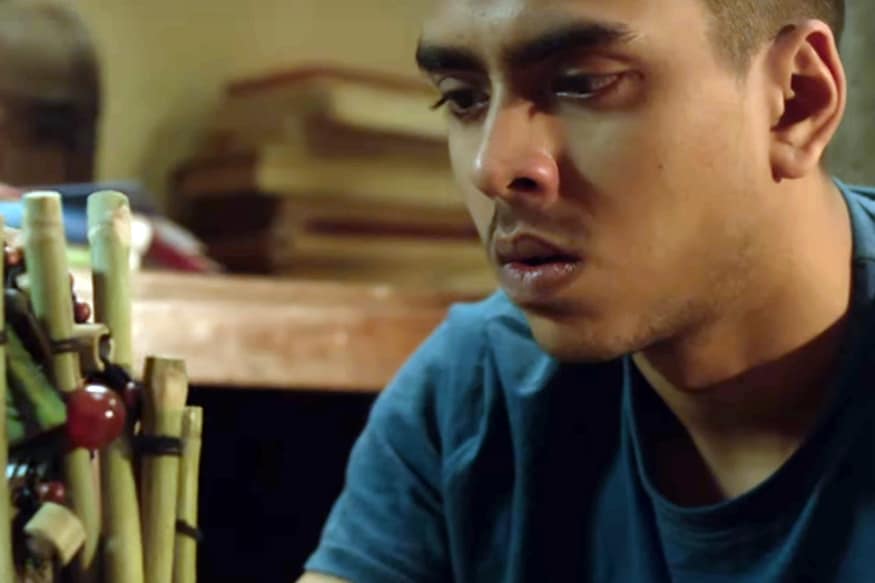 Image: Youtube/ Eros Now
Cast: Manoj Bajpayee, Smita Tambe, Adarsh Gourav, Kumud Mishra
Director: Atanu Mukherjee
The new Manoj Bajpayee starrer Rukh is a story about letting go of a loved one while accepting the person that you've become. It deals with the familiar theme of a young man's coming of age, but it's told through the grief of a young son struggling to wrap his head around the mysterious circumstances behind the death of his father.
There's a quietude that pervades this film, which emanates from the seemingly depressed state of Divakar (Bajpayee) and his wife Nandini (Smita Tambe). When Divakar is killed in an accident, his 18-year-old son Dhruv (Adarsh Gourav) returns from boarding school to complete the last rites. He finds a pile of secrets – his father was bankrupt, their factory had shut down on account of his partner's malpractices, and his mother is keeping something from him. Dhruv is convinced that his father was murdered and wants to get to the bottom of it, even as he struggles with a violent incident from his own past.
Confidently directed by debutant Atanu Mukherjee, the film encourages the viewer to peel away at the layers of the story to arrive at the truth, just like Dhruv does. Slowly he discovers a father he never knew and it helps him resolve his own issues. But the narrative unfolds leisurely – what the heck, I'm just going to say it – it moves at a snail's pace. It has the elements of a thriller with the mystery surrounding Divakar's death, but you do find yourself wishing that the makers would get on with it.
Despite the overwhelming heaviness, and frankly a cop-out ending, the film is powered by its performances. Bajpayee and Tambe both have a melancholic stillness, while Gourav conveys angst and grief through restlessness.
I'm going with three out of five for Rukh. This is a heartbreaking indie about saying goodbye that nevertheless ends on the high note of hope.
Rating: 3 / 5
What's your reaction
Write your review
Get the best of News18 delivered to your inbox - subscribe to News18 Daybreak. Follow News18.com on Twitter, Instagram, Facebook, Telegram, TikTok and on YouTube, and stay in the know with what's happening in the world around you – in real time.
| Edited by: Sameeksha
Read full article