GET Stock

Quotes


Ryan Reynolds Introduces Domino; Who is She and How She Fits in Deadpool 2
Let us help you to get familiar with the fiery X-Force member, Domino, and how important she is in the Deadpool timeline.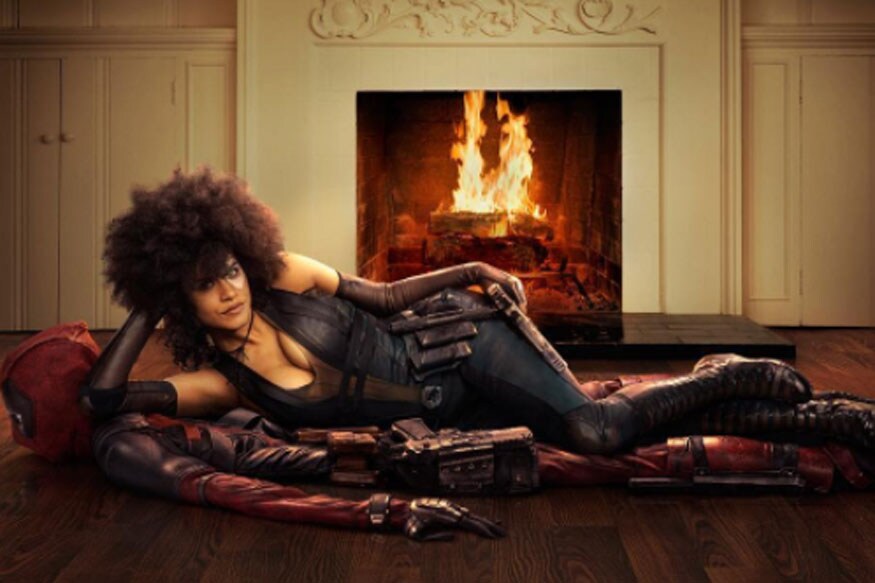 Image: Instagram/Ryan Reynols
The sassy mercenary from the Marvel world is getting ready for
Deadpool 2
and while fans have to wait till 2018 to experience another daredevil adventure of the anti-hero from the X-Men dimension, the makers released a teaser as a part of the post-credit scene of Hugh Jackman's last film as the Wolverine,
Logan
.
The teaser, featuring Ryan Reynolds naked in a phone booth, has now been followed up with some exciting new casting announcements for the upcoming film.
It is already known that Cable will be appearing in the next Deadpool movie with Josh Brolin as the character, and now it has been officially announced that Domino will also be a part of the sequel and will be played by
Atlanta
star Zazie Beetz.
Ryan Reynolds took to his Instagram to break the big news to X-Force fans. He wrote, "Some people just know how to work a red carpet. #Domino #DeadPool2"
Credit: @
Ryan Reynolds
He shared another image of the actress as Domino and wrote, "Luck Be A Lady. #deadpool2 #Domino #DomiYES"
Credit: @
Ryan Reynolds
Deadpool 2
will be Domino's first cinematic appearance and therefore for the MCU fans, who are not so vigilant about the comic book and X-Force, she might appear as a new character. Well, let us help you to get familiar with the fiery X-Force member and how important she is in the Deadpool timeline.
The Origin
Domino is a mutant who wasn't born naturally but rather bred under the government's secret program called Project: Armageddon. The aim of the project was to create a perfect weapon but it failed and Domino AKA Neena was the only survivor from the project. Her biological mother was able to smuggle her out and then she was sent out to live with a cult, where she stayed until the age of thirteen after which she managed to escape. The powers of Domino were regarded as a failure by the government because they were difficult to predict, control and weaponize.
After a turbulent childhood, Neena decided to use her power to become a mercenary working for any government organization that would pay her, including the NSA. It was during this job that she got the name 'Domino', from the man she was hired to protect, Dr Milo Thurman.
After this, she joined Cable's mercenary group, the Wild Pack (aka the Six Pack), forming a relationship that would last throughout her comic history. The Six Pack breaks up, however, when Cable callously leads the team to be targeted by their employer, and they are almost killed.
Credit: @
RobertLiefeld
The Powers
Domino's primary ability is 'luck' – or, to be more scientific, the ability to manipulate probabilities within her line of sight. This makes her able to get through battles and fights with moves that aren't just technically impossible, but incredibly improbable.
In addition, she is highly trained and can use a huge range of weaponry. She is strong, fast, and agile, although not significantly more than any normal human. She is also very capable of disguising herself (with a little help from her power) and has used a huge range of aliases in her work. Apart from all this, she happens to be an excellent strategist well-versed with several languages.
The Future in Deadpool 2
Domino's relationship with Cable is a huge part of her character's story, and this is presumably going to be explored in the upcoming film. For the uninitiated, Cable is the son of Scott Summers and Madelyn Pryor. He was sent to the future and came back as an adult, and later joined the X-Men, and has been an enemy and ally to Deadpool.
We also know that
Deadpool 2
is going to do a lot of the set-up for an
X-Force
movie, and with Colossus in the mix and Wolverine out of the franchise, it's fairly certain that this X-Force will be Cable's version of the team. Because of that, looks like Domino and Cable are going to be in the process of bringing their X-Force together during Deadpool 2.
Also, because Domino and Deadpool, are mercenaries, it could happen that both of them will be working on a case together and thus have a 'chanced' meeting that'll lead to bigger consequences.
There's certainly a room to play with this character, and while the X-Men universe is building toward
X-Force
, the makers are not afraid to go off-book when it comes to storytelling.
We have to wait until 2018 to find out the exact storyline and introduction of Domino in Deadpool 2 but till then we have Ryan and his 'Deadpool' ways to humour ourselves with.
Also Watch
Read full article