GET Stock

Quotes


SAG Awards 2018: Three Billboards Outside Ebbing, Missouri Leads the Nomination Pack
Wednesday's list was at odds with the Golden Globe nominations on Monday, where fantasy romance "The Shape of Water" earned a leading seven nods, followed by "The Post," starring Streep and Tom Hanks, with six.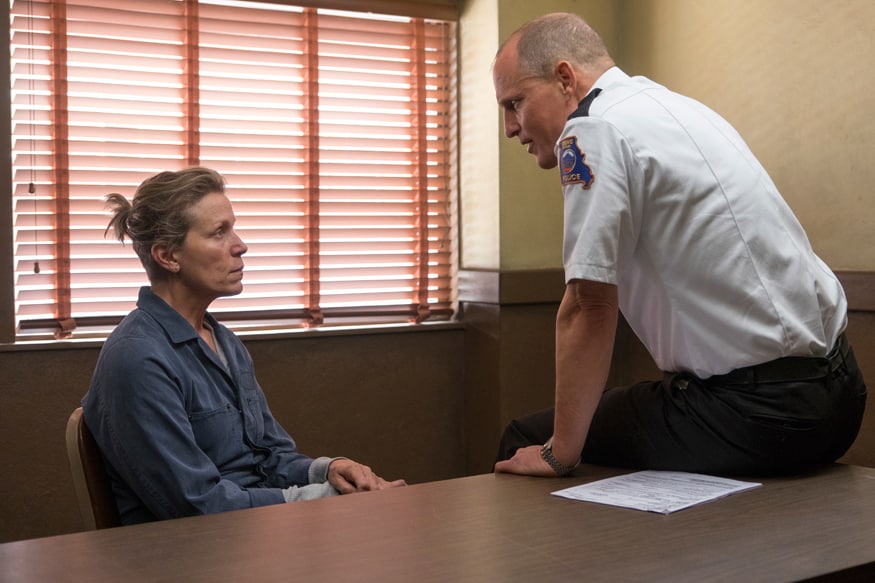 A still from Three Billboards...
Los Angeles:
Small-town dramedy
Three Billboards Outside Ebbing, Missouri
led the 2018 Screen Actors Guild (SAG) nominations on Wednesday in a list that shut out veterans Meryl Streep and Daniel Day-Lewis as well as Steven Spielberg's press freedom movie "The Post."
Instead, SAG members recognized performers in independent films that focused on women and people of color, throwing open the race for the Oscars in March.
"There's not enough stories told by people of color and with people of color in the cast," Kumail Nanjiani, co-writer and star of interracial romance nominee "The Big Sick," told Reuters.
"We're learning that audiences want to see those stories, and it's not just about seeing themselves on screen, these are financially viable movies as well," he added.
The SAG awards are indicators of likely Oscar success because actors form the largest group of voters in the Academy of Motion Picture Arts and Sciences. No film in 22 years has won best picture at the Oscars without being nominated for SAG's top prize of best movie ensemble.
On Wednesday,
Three Billboards
got a leading four nods, including best movie ensemble.
The black comedy about an angry woman, played by best actress nominee Frances McDormand, seeking vengeance for her murdered daughter will compete with
The Big Sick,
racial thriller
Get Out,
mother-daughter comedy
and period race drama Mudbound.

Wednesday's list was at odds with the Golden Globe nominations on Monday, where fantasy romance "The Shape of Water" earned a leading seven nods, followed by "The Post," starring Streep and Tom Hanks, with six.

British actor Daniel Day-Lewis, a triple Oscar winner who announced his retirement from acting earlier this year, also failed to make the cut with SAG voters, along with his upcoming and final movie Phantom Thread.

British World War Two movie "Dunkirk", which had been seen as a big player at the Oscars, was also ignored by SAG voters.

Instead, the best actor lineup recognized relative newcomers like Timothee Chalamet, 21, for gay romance "Call Me By Your Name," and Daniel Kaluuya for "Get Out." They will compete with James Franco for comedy "The Disaster Artist", Gary Oldman for his role as British wartime leader Winston Churchill in "Darkest Hour," and Denzel Washington for "Roman J. Israel, Esq."

Streep missed out in a best actress lineup that nominated Judi Dench for royal drama Victoria and Abdul, Sally Hawkins as a mute cleaner in The Shape of Water, Australian Margot Robbie for ice-skating mockumentary I, Tonya, and Saoirse Ronan for Lady Bird.

SAG also hands out awards for television, with Big Little Lies, Stranger Things and female wrestling series Glow picking up four nominations each.

The Crown, Game of Thrones, The Handmaid's Tale, Stranger Things, and This is Us, will compete for best TV drama ensemble. The TV comedy best ensemble race will comprise Black-ish, Curb Your Enthusiasm, Glow, Orange is the New Black, and Veep.

Twentieth Century Fox and its independent film unit Fox Searchlight shared a leading nine nominations for movies, while Netflix was the leading network for television programs with 19 nods, followed by HBO
Also Watch
Read full article