Saif Ali Khan Wants to Make Money by Getting Taimur Featured in Nappy Ads
Taimur was born to Saif Ali Khan and Kareena Kapoor on December 20, 2016.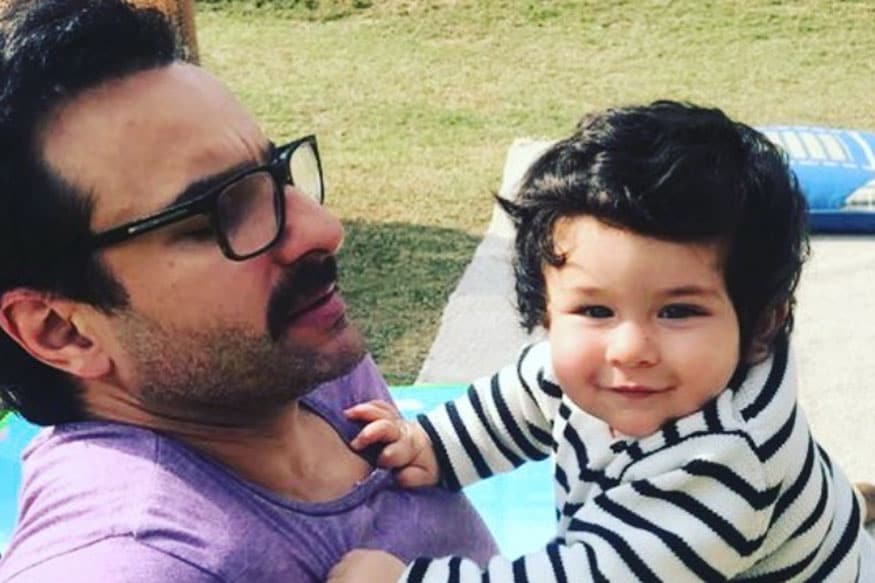 Saif Ali Khan with his son Taimur. (Image: Instagram/Karan Johar)
Considering that his son Taimur is India's all-time favourite obsession, Saif Ali Khan is now thinking to monetise the little munchkin's hysterical popularity.
During the promotions of his latest outing Baazaar, Saif revealed in an interview how his film producers have been suggesting they use Taimur for marketing. "Every producer I am working with has half-jokingly said, 'Haha can we put him?' With white in his hair (akin to Saif's look in Baazaar). With Kaalakaandi, they wanted to put rubber bands (in Taimur's hair, much like Saif's character in the film). In Hunter, they want to put that Naga Sadhu wig on this poor guy," he said.
But his wife Kareena Kapoor Khan isn't too excited about the proposition. "My wife says, 'Don't be so cheap. You can't sell your son.' I am like, 'Why not? Let's sell him'. Seriously yaar, he is anyway there on the internet. I am just using this platform to say if anybody has any good nappy ads or anything... at a very reasonable price...it's not reasonable, it's quite expensive, actually," Saif said.
"And I won't give him the money also. I'll give him some cash for his education, I am already giving it to him. And I'll spend the rest," he added.
When his co-star Chitrangada asked him how he'd spend Taimur's earnings, Saif quipped, "On holidays in Switzerland yaar!"
However, Saif isn't too happy with Taimur being under constant media scrutiny. "Media's constant attention to him does not really bother me, but it would be better if it was not there. If the media likes it, people like it, I am okay with it; but I won't be interested in someone else's kids so much," he added.​
Watch the video here:
Follow @News18Movies for more.
Read full article