Sajid Khan Asked Me if I'd Have Sex with a Dog for Rs 100 Crore, Says Aahana Kumra
Aahana Kumra says though Sajid Khan did not make a pass at her, he did ask her bizarre, uncomfortable questions.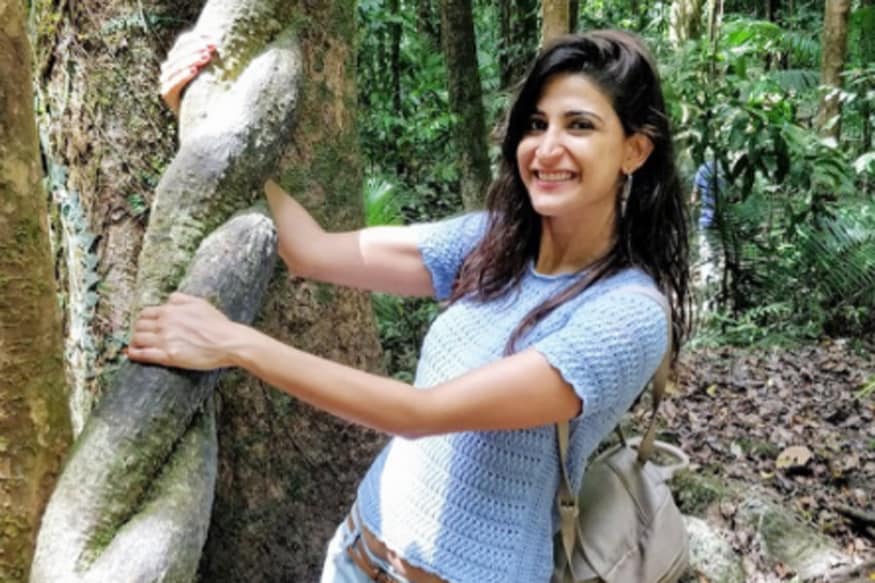 Image: Instagram/Aahana Kumra
Aahana Kumra, best known for her role in Lipstick Under My Burkha, says filmmaker Sajid Khan misbehaved with her too at his house on the pretext of meeting for work.
In an interview with Times of India, she said, "I had a meeting with Sajid Khan about a year ago, knowing the fact that he is a shady guy. I met him and he did the same thing that Saloni (Chopra) has written about him. Same drill — you go to his house, you are escorted to his room which is pretty dark. He makes you watch what he's watching."
However, he did not make a pass at her. But he asked her "bizarre" questions like "Would you have sex with a dog if I gave you 100 crores?"
"He didn't touch me. I guess he was trying to give me gyaan on how I need to be a dumb**** or laugh at his sexist jokes if I wanted to be a mainstream heroine in his films," she said.
Aahana also talked about how the rampant sexism, ageism and sexual harassment in Bollywood made her want to kill herself. "I am a different person today. About five years ago, I was disillusioned by this culture of Bollywood, and there was no one to pull me out of it. I was on the verge of committing suicide, because this culture is so normalised by certain people. I couldn't live with who I was anymore. I started questioning myself about who I had become. It has taken me a lot to come out of it," she said.
"A guy touching me inappropriately was something I could never handle. When I came in to the industry, my principles were shaken," she said.
"I never aspired to be TV actor, but I choose to do a TV show called Agent Raghav just to retain my sanity. In this industry, people can smell desperation. I told myself I won't do it anymore. I hosted Kabaddi on TV. I did everything that I never imagined myself doing," she added.
Follow @News18Movies for more.
Get the best of News18 delivered to your inbox - subscribe to News18 Daybreak. Follow News18.com on Twitter, Instagram, Facebook, Telegram, TikTok and on YouTube, and stay in the know with what's happening in the world around you – in real time.
Read full article