Sanjay Dutt's Daughter Trishala's Answer To Anyone Offering Her a Bollywood Film is Quite Straight
It seems Trishala has finally decided to give up on her acting dreams.
Image courtesy: Instagram/Trishala Dutt
While promoting his comeback film Bhoomi last year, Sanjay Dutt had told media that his daughter Trishala had acting dreams but he always wanted her to make a career in forensic science. The actor had also said that he's invested a lot of time and energy in her daughter's education and didn't want her to join Bollywood.
"She has specialised in forensic science... And I think that's the great thing to do. Even if she wants to join the industry, she has to learn Hindi because American (English) will not work here. It is not easy to be an actor. It looks easy but it is quite difficult. I would have broken her (Trishala's) legs if she had chosen acting," the actor had said at the time.
And it seems Trishala has finally decided to give up on her dreams as she recently publicised on Instagram that she has no interest in debuting in films when asked whether she would take up acting as profession in the near future.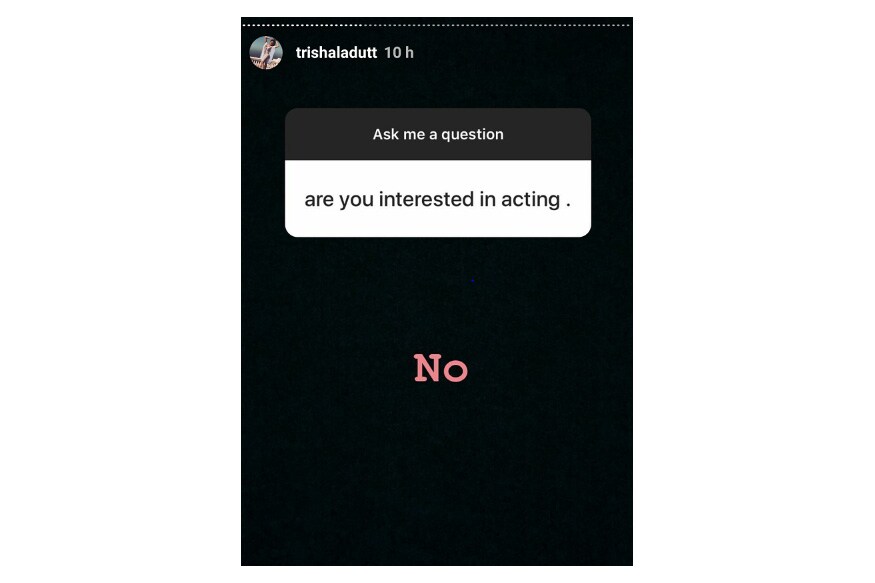 As expected, apart from the usual "Are you single?" questions, she was asked about her doting father's latest biopic release, Sanju and her debut in the industry.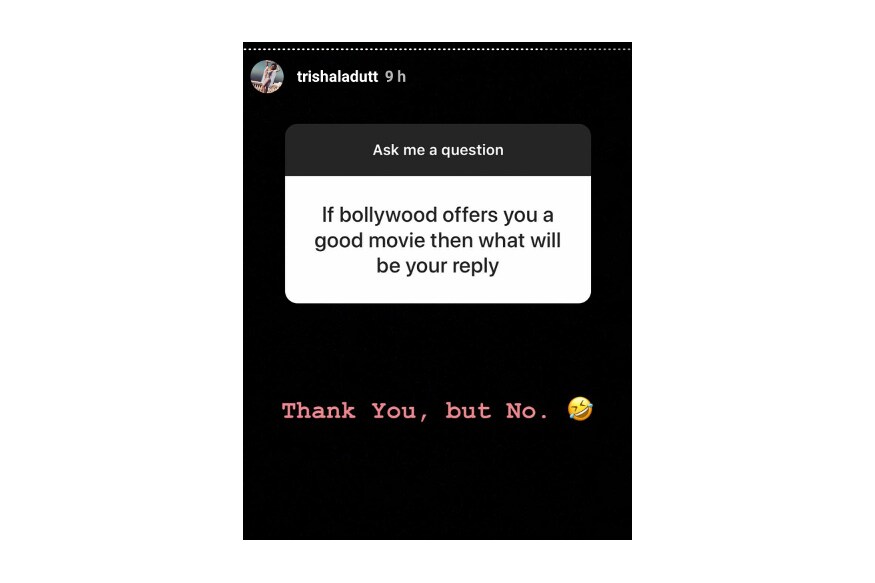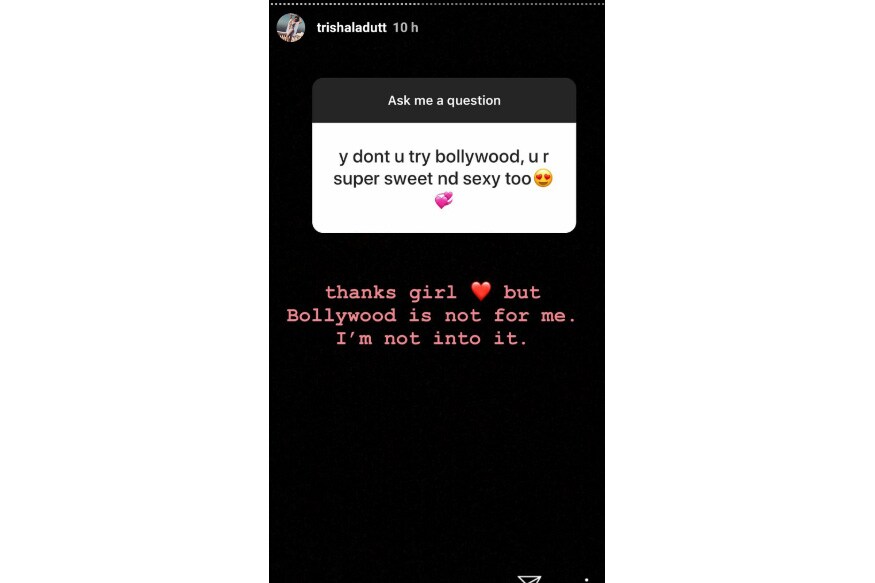 Read full article