Did You Know Sunil Dutt Wrote a Note to Paresh Rawal Just Hours Before His Death? Read It Here
Rawal's flawless portrayal of Sunil Dutt in 'Sanju' has received immense appreciation from the general audience and critics.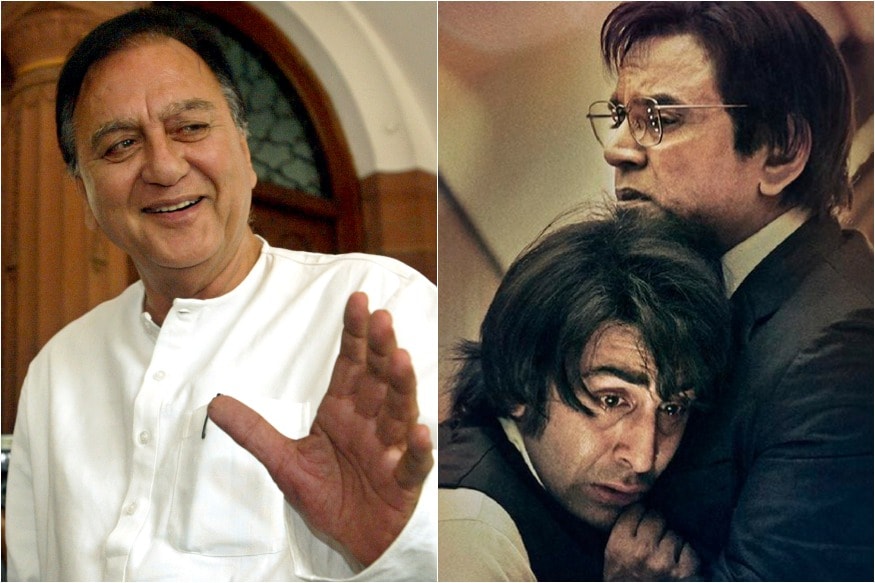 Image courtesy: Reuters, Sanju Poster
Filmmaker Rajkumar Hirani's Sanju has been doing exceptionally well at the box office. The film, which charts 37 years of Sanjay Dutt's life, stars Ranbir Kapoor as the yesteryear actor and throws light on Dutt's strained relationship with his father Sunil Dutt, played by Paresh Rawal in the film. Rawal's flawless portrayal of the legendary actor in the film has received immense appreciation from the general audience and critics. But not many are aware of the fact that Sunil Dutt wrote a heartfelt letter to Rawal just hours before his death.
Last month in an interaction with Indian Express, Rawal spoke at length about how that note was a "divine intervention" for him to sign Sanju. Rawal recently shared the note, tweeting, "the letter delivered exactly 5 days before my birthday and on the same day Dutt Saab passed away. The role offered in 2017 jan - 12 years later."
Talking about the letter, Rawal had earlier told Indian Express, "On May 25, 2005, I was shooting for a movie and I called up home to say that I will be late today. And during the shooting, we got to know that Dutt Sahab (Sunil Dutt) has passed away, so I called up my wife and said I will come a bit late. She then told me that there's a letter for you from him (Sunil Dutt). I asked her what the letter was and she said it's for wishing you a happy birthday. I told her that my birthday is on May 30, which is five days away but she said the letter is for you and she even read it to me. I was so surprised."
Get the best of News18 delivered to your inbox - subscribe to News18 Daybreak. Follow News18.com on Twitter, Instagram, Facebook, Telegram, TikTok and on YouTube, and stay in the know with what's happening in the world around you – in real time.
Read full article