Saqib Saleem Opens Up About His Short Film Aamad, Father-Son Bond and Digital Culture
Saqib Saleem, who plays Abhay in the film, had more reasons than one to give a nod to this film and in an interaction with News18.com, the actor bares it all.
Abhay returns home, hugs his weeping mother at the door and warmly asks, "
Baba kaha hai?
" only to find his father lying on the deathbed. His father, suffering from acute bradycardia, doesn't have much time on his clock. Abhay gently grasps his father's hand and asks him how he's doing. The father, briskly, takes his hand away. And that's when one learns there's a ghost of past haunting the two.
While one wonders what might have happened in the past - a ton of other questions start clouding the mind. Will the father make it? Will the son, who now lives away from the family, make amends for the bygones? Will the two be able to reconcile the differences?
Aamad
, a short film directed by Neeraj Udhwani, reveals as much as it conceals. The film sheds light on the complicated and constrained relationship that a father and son share. It's perhaps the awkwardness, that tears them apart yet keeps them glued together.
Saqib Saleem, who plays Abhay in the film, had more reasons than one to give a nod to this film.
"When I first read the script, I said okay - this is a very simple yet a very complex story about the unsaid thing - the unsaid apologies between a father and son. What attracted me to this film was its simplicity. It challenged me as an actor – I had to learn Kathak. I consider myself to be a pathetic dancer otherwise," he said while speaking to News18.com.
"And I did it for my father. Over the last 6-7 years, my relationship with him has become so much better. From a time when I'd hide things from him to a bond wherein there's no filter between us - we can talk about anything and everything in the world," he explained.
When asked about the bond he shares with his father, Saqib said, "A father-son relationship is a very different kind - I don't know to explain this. If my dad answers the phone, the first thing I say is,
acha mom ko phone do
- that's how sons are with dads."
Considering that Saqib and his sister, actress Huma Qureshi, decided to leave their homes to pursue acting, was his father wary of his decision? "My father has been very supportive in whatever capacity he could be. When both of us joined the industry – he was very apprehensive as this is a world he hasn't seen, it was an alien world for us - but he told me one thing that, "If you want to do it, you'll do it and I'll support you but there's a fear."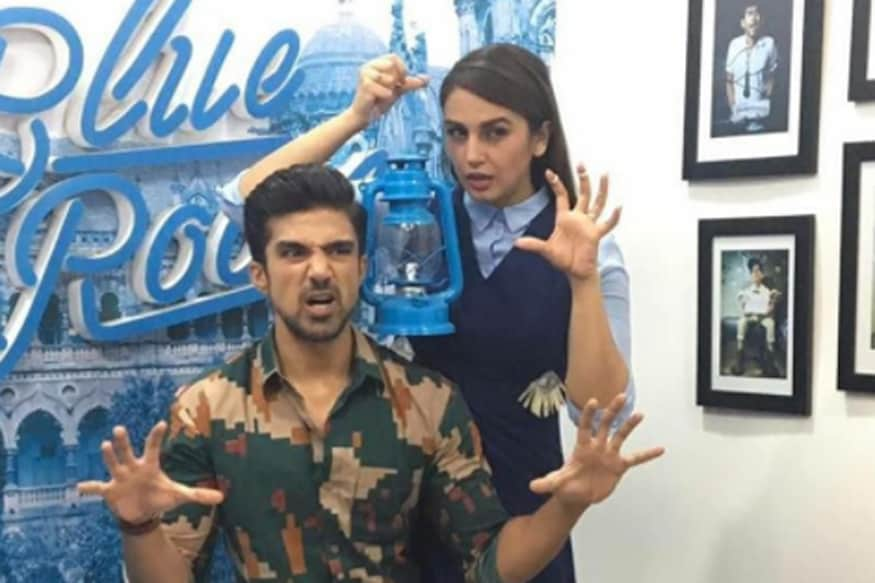 "This fear was coming from a very paternal instinct and I can completely imagine what he, as a father, must be going through. He was looking out for us and with whatever work we've done in life, he's only become nicer and easier about it. He doesn't stress about it now. So I think every relationship takes time to evolve like this," he added.
Because both siblings decided to make a career in Bollywood and even featured in the film
Dobaara: See Your Evil
together, does it help Saqib to have a family connection in the film industry? "Everybody has to go through their own journey in life – my journey didn't help Huma, hers didn't help mine. But what helped was our stories and experiences that we'd always share with each other and tell each other how our days were - about what mistakes I did that she shouldn't do, and the ones she did – I shouldn't do."
"Huma was always into theatre, I was the buffoon in the family. I don't know how things happened. People wanted to work with me. I sat down and realised that's there's something I'm doing right – I don't want to know what that it is but I just want to continue doing that, he said.
Saqib, who made his Bollywood debut with
Mujhse Fraandship Karoge
, has previously featured in the short 'Koi Dekh Lega', a part of 'Love Shots'. When asked if the web space offers more opportunities and whether he considers this to be a future, he quipped, "I enjoy digital because there's no censorship – we know that
jo script mei likha gaya hai wahi hoga, koi uspe baithke kanchi nai maarega
. (the content will be as it is written in the scripts and no one will censor what's there)."
He further stated that "not everything can be made into a film" and that there are so many actors and directors who'll get to work with each other if not in films, then on the web.
However, he had no qualms in accepting that with the good, comes the bad too. "I think this is the way of the universe to tell us that there are different avenues for the content waiting to be explored and digital platform is the future. But because of everybody wanting to make digital content – there's a lot of not so good stuff on the web too. Everybody wants to make something on it, but something good should come out of it."
| Edited by: Kriti Tulsiani
Read full article
Countdown To
Elections Results
To Assembly Elections 2018 Results