Sara Ali Khan is All Praises for Rohit Shetty and Ranveer Singh As they Wrap up Simmba
Sara Ali Khan shared a heartfelt post and thanks her stars for a chance to work with Rohit Shetty and Ranveer as they wrap up Simmba.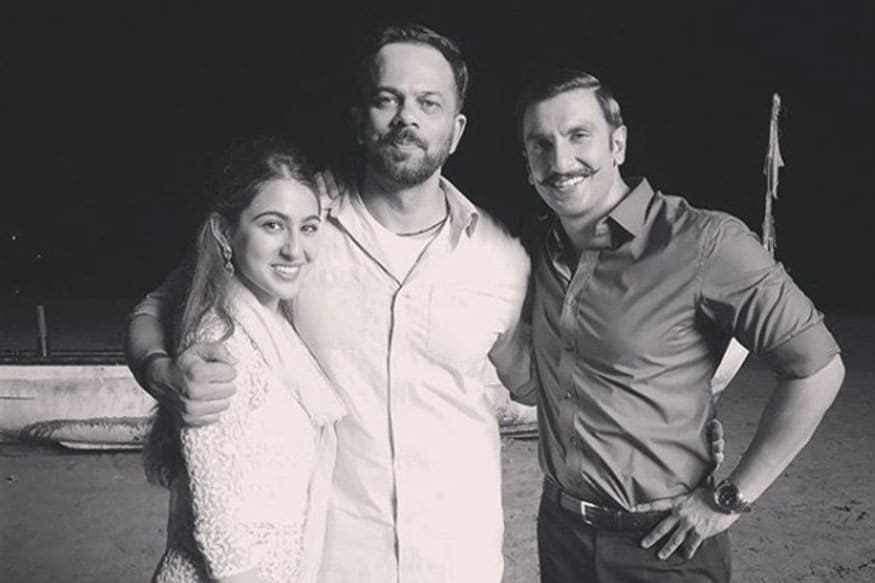 Sara Ali Khan shared a heartfelt post on Instagram along with a photograph with Rohit Shetty and Ranveer Singh.
Sara Ali Khan has completed the shooting of Rohit Shetty directorial Simmba — a remake of the Telugu hit Temper. She is all praises for the director and co-actor Ranveer Singh for the warmth and love they showered on her during the shooting of the film.
On the last day of the schedule, Sara Ali Khan became emotional and penned the heartfelt post on Instagram. While sharing a picture with Ranveer and Rohit, Sara wrote: "And that's a picture wrap. Thank you so much Rohit Shetty sir for all your warmth, patience, advice, direction, concern, compassion and lots more. Working with you has been a total blast.
"And Ranveer Singh you truly a star. Your energy is contagious, your passion is palpable and your positivity is incomparable. Seeing you two work with laser sharp focus and undying dedication made me realise why and how you both are where you you both are.."
On the other hand, Rohit Shetty also shared a picture with Ranveer. Praising him, Rohit said that no one else could have performed the role of Simmba better than him.
"6th June 2018, Exactly five Months ago today, the journey of Simmba began and as this adventourous journey ends for our Simmba a.k.a. Sangram Bhalerao, I am filled with mixed emotions. Simmba being our first film together, was full of fun, laughters and unending memories.
"It's truly been wonderful knowing him as a person and as an actor who is honest hardworking and so passionate about his craft. I can vouch today that no-one else could have been a better Simmba than Ranveer Singh making Simmba (as my team says) My best film so far, " he added.
Simmba is slated to hit the theatres on December 28.
Follow @news18movies for more
Read full article