GET Stock

Quotes


'Sardaar Gabbar Singh' review: The film's story loses focus mid-way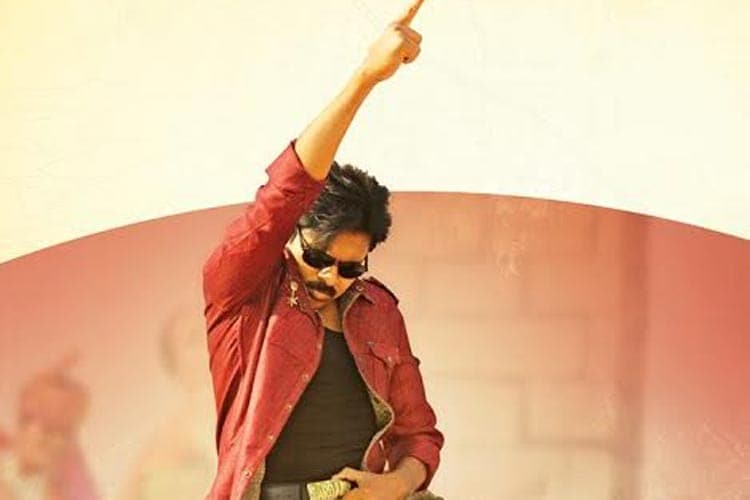 Cast: Pawan Kalyan, Kajal Aggarwal, Ali, Sharad Kelkar, Brahmanandam, Tanikella Bharani, Posani Krishna Murali, Mukesh Rishi, Kabir Duhan Singh, Brahmaji, Urvashi, Pradeep Rawat, Raai Laxmi.
Director: K. S. Ravindra.
Ali has been Pawan Kalyan's sidekick for more than a decade and a half now. Samba (Ali) and Gabbar Singh (Pawan) grow up together and become police officers in 'Sardaar Gabbar Singh'. As a sidekick's duty, Samba helps Gabbar Singh cool down every now and then.
Pawan plays an angry police officer who has his own set of rules again. He studies the atmosphere first and then steps into the war zone with a certain amount of vigorous paunch. Pawan is the story and screenplay writer of 'SGS'. He likes to write stories that are larger than life maybe. He creates a town and names it Rattanpur and adds a princess in distress.
Obviously, the hero has to save her from the film's demon. Sharad Kelkar puts on a royal coat to play the antagonist. His character is supposed to be hated by the viewers, and Pawan, the writer, partly gets it right. Who likes a bad guy anyway? He's the sort of guy who tells his wife that he's going to marry another girl without a pinch of hesitance. His wife, too, nods along. Her anger doesn't even show on her face.
Pradeep Rawat does a Nagarjuna by sitting in a wheelchair. Most of the supporting actors, including Rawat, Tisca Chopra, Kabir Duhan Singh, Vineet Kumar, Posani Krishna Murali, and Rao Ramesh are given roles that any sleep walking actor could have done. The writing doesn't give them the scope they deserve. Brahmanandam's efforts have been drowning in the sea of wastefulness for the last year or so. He hasn't been able to wake a laughing bone. In 'SGS', he gets to add some confusion in the plot. There's a special scene involving Pawan and Brahmi where the actors try to pull off a humorous bit. The bit is neither humorous nor necessary. What happened to the man who could make us all laugh with just the raise of an eyebrow?
Kajal has previously walked the princess rope in Rajamouli's 'Magadheera'. She was younger then. Seven years later, it seems like Kajal hasn't changed a bit; her role also hasn't changed much. In 'Magadheera', and in 'SGS', she's saved by the man of her dreams. Ram Charan was a warrior in the Rajamouli film, and in 'SGS', Pawan is a police officer. The man Kajal loves isn't liked by her respective families in both films. Though, this thread of the story unfolds in the 16th century in 'Magadheera', the outcome is the same. It's 2016 and we still have to watch love stories being pressed under the heavy thumb of casteism. Charan had to come back 400 years later to get his princess back. Power Star takes only about 15 minutes to complete the task.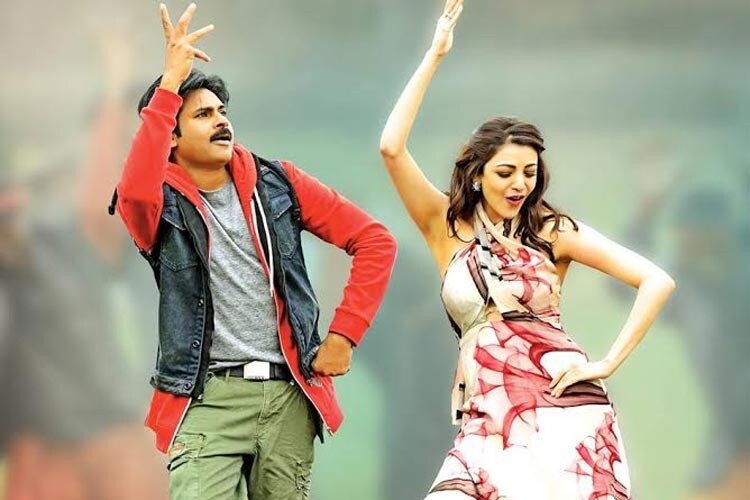 In order to pepper the story of good versus evil with entertaining elements by serving a thali, Pawan loses focus on giving importance to the big plate (story) that holds the several elements together. Only the title track by Devi Sri Prasad is enjoyable. What's the use of a song shot in Switzerland if Pawan looks totally disinterested in it ("Nee Chepakallu")? Pawan's energy while uttering punch dialogues is massy enough. But amidst all the whistle-worthy moments and Chiranjeevi-style steps, 'Sardaar Gabbar Singh' turns into a movie that pulls in its audience via clickbait. Once the story enters Rattanpur's diaries in which Pawan starts off by removing the legs of Sharad's army, the film has no breath left.
Ratings: 2.5/5
Also Watch
Read full article