Sarkar 3 Movie Review: Fails To Leave An Impression
The film does not leave an indelible impression. It just comes off as puerile and try-hard. Just doesn't excite much.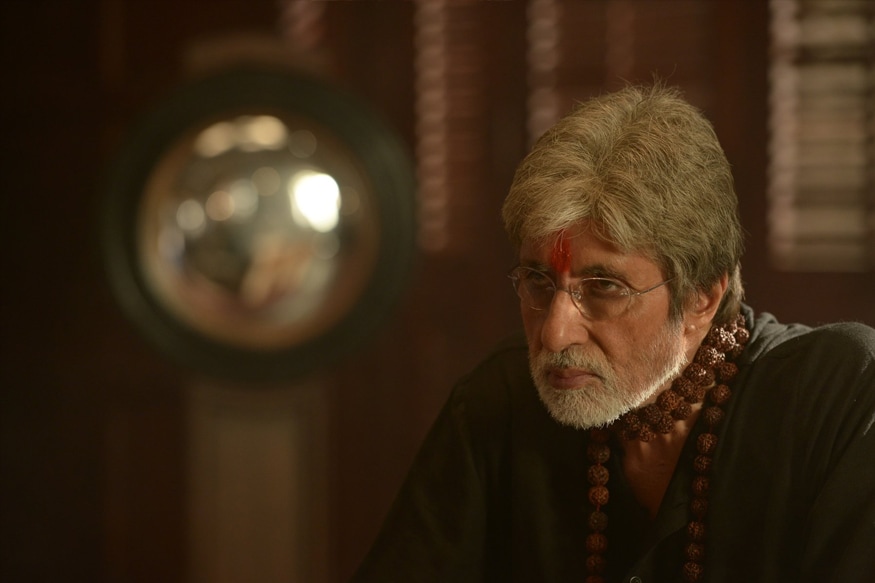 A still from the film.
Cast: Amitabh Bachchan, Manoj Bajpayee, Amit Sadh, Yami Gautam, Ronit Roy, Jackie Shroff
Director: Ram Gopal Varma
If you've watched all the installments of Sarkar franchise, you'd agree that while Sarkar was a decent film, it's sequel Sarkar Raj wasn't just better but also more compelling. And post that, Ram Gopal Varma – who has been referred to as the game changer of Hindi cinema - has had more misses than hits, which was why I was mentally prepared for RGV's latest offering.
Sarkar 3 kicks off with a quote - Power doesn't come out of fear, but out of respect – as a hand waves out to the followers perfectly summing up the essence of the character that Amitabh Bachchan plays. For the uninitiated, Big B plays a mafiosi leader Subhash Nagre with a formidable NGO vein running in him. And what remains notable is his uncanny resemblance to Shiv Sena supremo Bal Thackeray (however, that is completely shallow).
Big B who has a record of consistently great work, plays the same character but differently. This time he isn't as incredibly restrained as we have seen him in the past. Subhash continues to give orders, does what he thinks is right, but makes sure he interacts more with those around him.
With the repetitive usage of 'Govinda Govinda' as the background score, the viewers are reminded of the world of Subhash, who never gives in to pressure. While he makes an earnest attempt to focus strictly on social welfare, Nagre ends up making a few rivals too which includes a politician Govind Deshpande (Manoj Bajpayee), Gandhi (a real estate entrepreneur) and a Dubai-based don Michael Vallya (Jackie Shroff). It is interesting to see the new faces that have been added to the film – Nagre's grandson Shivaji/ Cheeku (Amit Sadh) and Sreeram's daughter Anu (Yami Gautam).
Sarkar 3 comes with an incredibly talented cast of actors including Ronit Roy and Manoj Bajpayee. While both of them give a phenomenal individual performance, they fail to overshadow the glaring flaws of the film. Had their characters been well etched out it would have worked wonders for the film.
Just when you settle down to watch a sequence which is supposed to be intensely serious, RGV hits the comedy side, courtesy the way he executes the film. From the camera focusing on body parts without any logic to a majority of the sequences being shot in dark rooms and Jackie mouthing dialogues that neither add any meaning to the script nor make the character look persuasive enough – the film comes with several fatal flaws that are hard to ignore.
All in all it is a film that is watchable only because of the megastar Big B. It manages to capture the emotions Sarkar goes through in his space. Add actors like Manoj and Ronit to the mix and it gets more explosive, but the execution could have been far better.
The film does not leave an indelible impression. It just comes off as puerile and try-hard. Just doesn't excite much.
Rating: 2/5
| Edited by: Divya Pal
Read full article