Satyameva Jayate Review: John Takes on Manoj Bajpayee & Loses in This Predictable Cop Drama
At nearly 150-minute duration, 'Satyameva Jayate' has its heart at the right place, but a convoluted screenplay hampers its chances.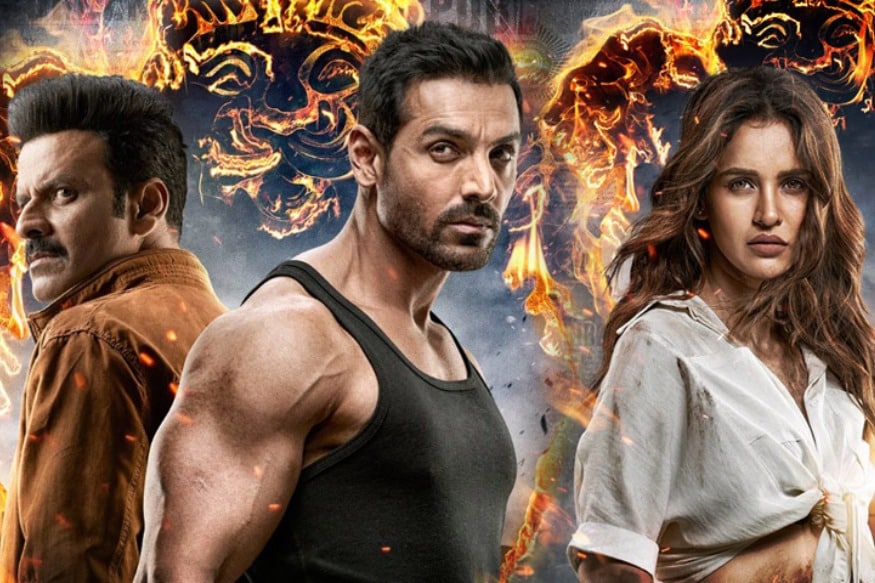 At nearly 150-minute duration, 'Satyameva Jayate' has its heart at the right place, but a convoluted screenplay hampers its chances.
Director: Milap Zaveri
Cast: John Abraham, Manoj Bajpayee and Aisha Sharma
John Abraham is definitely a smart producer. From Vicky Donor, and Madras Cafe to his most recently released Parmanu: The Story of Pokhran, there's no denying the fact that as a producer, he has always come up with something fresh and unconventional. In his latest production Satyameva Jayate, the actor takes on the subject of police corruption that has spread its ugly seeds all over Mumbai.
Veer (John Abraham) is determined in pursuing his revenge as he sets out on a bloody rampage against the crooked police department that wronged his deceased father, a righteous cop who never compromised to get along or to be accepted. Veer is not a man to be trifled with. He can tear apart a truck tire, pull out doors from police vans, dodges hundreds of bullets, in short, he can do anything even if it comes at the cost of logic.
DCP Shivansh Rathod (Manoj Bajpayee) has been asked to cut his vacation short and return to Mumbai as soon as possible because two police officers have been burnt alive in the city. Though the department wants to brush the news under the carpet, it spreads like wildfire. Consumed by anger, Rathod, an upright cop in a squad full of corrupt colleagues, is determined to expose whoever is behind this brutal crime.
Without a doubt, Satyameva Jayate raises many questions about India's justice system and the ethics of turning a blind eye to inequity, but the depiction of it takes a popular route. The makers have tried their best to put the audience in a situation where they struggle with issues of morality and integrity, but the film's thin plot remains far from reality. Then there are super dramatic dialogues. Even the basic conversation between characters is laden with heavy-duty punches and jingoism.
Also, just to assure the audiences that it's an Independence Day release, film's director Milap Zaveri has ended up showing the tricolour on screen for countless times.
There is a bright side to it as well. Unlike Bollywood cop dramas, Satyameva Jayate, at least, dares to bring the darker side of our system to the forefront and tries to present a balanced scenario.
In addition, there are a few sequences in the film that viciously unmask the corrupt in judiciary. One such scene is when a luxury car of a rich brat runs over a woman sleeping on a pavement. The culprit's parents are asked to not worry about anything and the victim's husband gets warning because "Kachre ko insaaf nahi milta, kachra sirf saaf hota hai." The sequence may lack the intensity, but it has some resonance in reality.
In terms of acting, Bajpayee will definitely captivate your attention as an honest police officer who is a fair combination of funny and serious. In Abraham's case, it's his bulging biceps that do most of the talking. Aisha Sharma's role is confined to looking beautiful and engaging our hero during his weak moments.
At nearly 150-minute duration, Satyameva Jayate has its heart at the right place, but a convoluted screenplay hampers its chances.
Rating: 2/5
Get the best of News18 delivered to your inbox - subscribe to News18 Daybreak. Follow News18.com on Twitter, Instagram, Facebook, Telegram, TikTok and on YouTube, and stay in the know with what's happening in the world around you – in real time.
Read full article