GET Stock

Quotes


'Sethupathi' review: The film is frills-free and excellent
Cast: Vijay Sethupathi, Remya Nambeesan, Vela Ramamoorthy
Director: S U Arun Kumar
'Sethupathi' and the 2015 film 'Paayum Puli', both, press the button "Go" with the killing of a policeman. But the gap between the two films can never be cemented as 'Sethupathi' is cooler and more refined in its approach.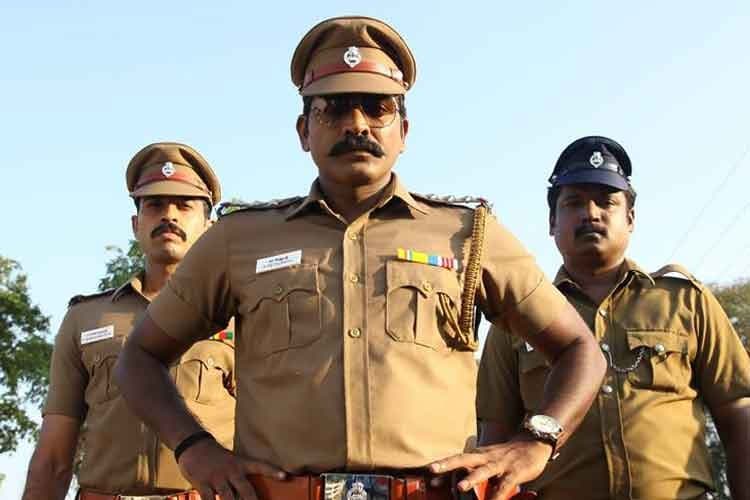 Vijay Sethupathi is a cop you don't want to mess with. He's a rowdy cop and he easily becomes a star with 'Sethupathi'. What makes this film stand apart from the countless other cop films is the simplicity with which it pushes its lead. Every other actor plays a supporting role and the actors are quite happy with what they are doing in the film. Like all cop heroes, Vijay is a no non-sense cop. His steely stares are heavier than the punch lines many leading stars throw at the audience week after week. His family life is a big part of who he is even though he doesn't fall back on them during tough times.
Remya Nambeesan is seen painting every now and then but she is satisfied with looking after her kids and husband. The paintings don't have a life of their own beyond the four walls of her home. Her controlled emotions bring out the joys and worries nicely. The two kids also help each other perform better on-screen. If Gautham Menon had made this film, he would have made Vijay utter more than a few lines in English and the romance the husband and wife share would have been entirely different. More importantly, Remya would have lost her life.
A gang of thugs break into Vijay's house while he's out chasing another gang. Understandably, Remya and the kids break out in a cold sweat. Vijay directs his son (over the phone) on how to use his police pistol to drive them away. The little boy fires at the ceiling like his dad tells him to. The next bullet will pierce through the thugs if they dare make another step. Vijay's confidence that his son would not let him down, and the son's belief in his father that he'll be okay no matter what happens, are the takeaways of this "mass" scene. There isn't another cop movie in Tamil cinema that can beat this chemistry.
Vela Ramamoorthy, who plays a meek father in 'Paayum Puli', is the antagonist in 'Sethupathi'. He has done a pretty neat job of keeping his anger in check when needed. His evilness is not the kind a Prakash Raj or a Pradeep Rawat would dip their fingers into. Ramamoorthy leads a pack of uncouth goons; he'd rather have his men beat up his rivals than get into brawls himself.
Nivas K. Prasanna's foot-tapping 'Hey Mama' is a first-class ringtone of awesomeness. It sets the stage for Vijay's cop avatar.
Arun Kumar's 'Sethupathi' is frills-free and excellent.
Rating: 3.5/5
Also Watch
Read full article