Sexual Harassment Is An Open Secret In Film Industry: Tannishtha Chatterjee
Critically-acclaimed actor Tannishtha Chatterjee feels that even though sexual harassment is an open secret in the Indian film industry, the women working here do not feel empowered enough to name and shame sexual predators.
Critically acclaimed actor Tannishtha Chatterjee feels that even though sexual harassment is an open secret in the Indian film industry, the women working here do not feel empowered enough to name and shame sexual predators.
"This is an open secret that it happens. Are we going to have a single name coming up? Is anyone going to say so and so did this to me? Then what's the point. Women working in the industry do not feel empowered enough to speak out. I don't think we feel safe enough to actually name individuals," she says while speaking to News18.com. The actor, who is gearing up for the release of her upcoming film Monsoon Shootout, says that even if insiders in the industry know of such people, nobody will talk about it in public.
"Within a close bracket we know who those people are, we always talk about it. But it's going to take a long time before it actually comes out to the public. And you cannot blame the actress, women or even men who face it because a lot is at stake and they're not in a position of power," she notes. Chatterjee points out that even in the West, where the freedom of expression is more democratic per se, it took many years, many women and many faces to actually shape it into a movement "#MeToo".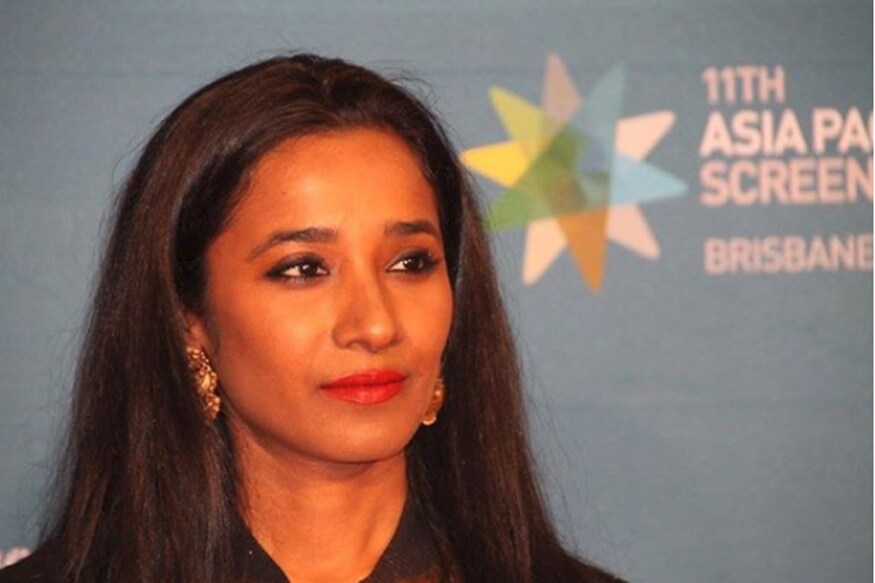 Image: Instagram/ Tannishtha Chatterjee
The actor, who has featured in critically acclaimed films like Brick Lane, Parched and Angry Indian Goddesses among others, also adds that comments which normalize the entire misconduct further add fuel to the issue. "And then saying, oh why is she complaining, you'll obviously face these things if you step out to work otherwise housewife ban jao- these kinds of statements are really stupid. The thing is a lot of times in the film industry, we're told that it comes with the business, don't complain. And who's made that a rule?" She adds that as an actor, one then has to limit themselves to a select kind of working group. "It shouldn't be that way. You've to give up so many things because that's a choice you've made. You've to work with a certain kind of people, a certain kind of atmosphere, a certain kind of framework. By doing that you've already made a brave choice. You've discarded and said that there are so many of them I'm not going to work with."
Chatterjee further shares that while there hasn't been any particular incident that's made her walk out of a film after signing, her initial days in Bombay were not as simple. "When I first came to Bombay I was initially taking meetings before the films materialized, there was an indication that Oh, let's meet in the evening for dinner. Arre why? Okay, I've to know my actor. But one can know their actor in the office also." It was because of those kinds of things that Chatterjee stopped meeting people, noting, "I got very disillusioned and disappointed and I stopped meeting people. I just met a few casting directors who were either women or gay, so I had no threats then."
Despite the fact she's lost out on certain films because of this, she's thankful for the reputation she's built in the industry. "I guess by the time of Brick Lane, there was a reputation that I had within this inner circle; iske saath aisa kuch hone nahi waala. Even now it happens that I don't get cast in a lot of films because like people say, "mere saath outdoor pe jaake kuch hanky panky nahi hone waala."
"If you want to cast me, cast me for the right reasons. I'm very happy with that reputation. Maybe I've lost out on working with a lot of decent people because I cut myself off from people where I wouldn't have had that experience," she adds.
Having had a similar in-flight incident as Secret Superstar actor Zaira Wasim, Chatterjee strongly feels there's something completely wrong with the society. "If children in schools aren't safe- they're raped, molested and killed by random people for random reasons and by their own teachers- where are we safe then? I don't have children but my heart goes out to all those who are bringing up children in today's time. From a 65-year-old woman to a 5-year-old child, whether he comes from an upper-class social bracket or he comes from a poorer family or he comes from a village, there's something quite sick about that. As a society, we need to reflect where we are going wrong. We can develop bridges and get our cars and have marble floored houses, but if the fabric of our society goes so wrong, I don't call it development at all," she elaborates.
And for the ones who think actors speak up on such issues for the flag name of publicity, Chatterjee urges them to rethink their ideologies. "Why would someone say this for publicity? It's not a great thing that has happened to me, it's not like I've won an award- that's illogical to think."
"For someone like Zaira, who's been part of successful films, she doesn't need something as stupid as this for publicity. I'm sure she's flooded with work. She's proved herself with two very different and very successful films and she's a kid, a 17-yr-old. People who're saying that should actually rethink their reasons," she signs off.
Get the best of News18 delivered to your inbox - subscribe to News18 Daybreak. Follow News18.com on Twitter, Instagram, Facebook, Telegram, TikTok and on YouTube, and stay in the know with what's happening in the world around you – in real time.
Read full article